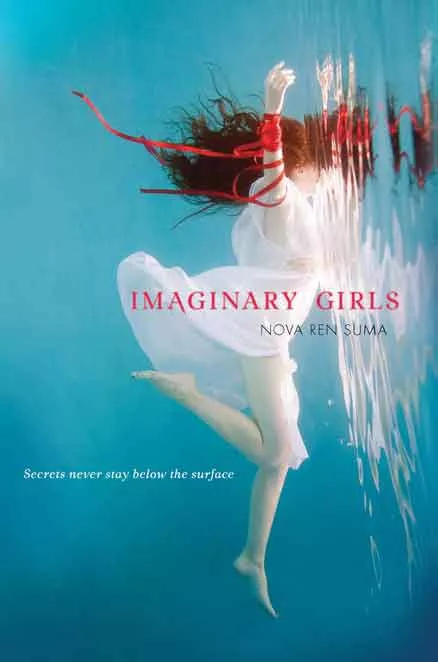 IMAGINARY GIRLS
by Nova Ren Suma
Dutton Books, 2011, $17.99
How's this for a local hook? Dared by her charismatic big sister Ruby, 14-year-old Chloe night-swims the Ashokan Reservoir and finds the drowned body of a classmate. Or does she? Suma's mesmerizing page-turner is twisty as eelgrass, and a body of water that lies above submerged homes may hold any number of secrets.
The
Dani Noir
author spent her teen years in Woodstock, and her never-named Catskill town evokes both specific locations (Village Green, Wok'n'Roll) and the scrappy sadness of teenagers left to raise themselves while their parents self-medicate, or disappear. Though the storyline flirts with the paranormal, the quarry keggers, awkward sex, and shifting loyalties are vividly real. "Family connections are a lot like old gum—you don't have to keep chewing it," Chloe says of her father and stepmom. The only constant in her life is the magnetic Ruby, and that could be dangerous.
Original, atmospheric, and as spectrally gorgeous as its cover image,
Imaginary Girls
will keep teen readers wondering what lies in the depths.
PICK-UP GAME: A FULL DAY OF FULL COURT
edited by Marc Aronson and Charles R. Smith Jr.
Candlewick, 2011, $15.99
A compilation of 10 stories by 10 very different authors that slides seamlessly together to form an exceptional novel,
Pick-Up Game
is an audacious concept that would never have worked if all concerned didn't have world-class moves. As it is, the writers chronicle a day at a public basketball court in Manhattan—the players, the watchers, the ambiance—with a blend of grit and silk that will awe any teen who loves good books and/or basketball.
Diverse voices and a round-robin style are a perfect fit for the subject, and the characters are equally diverse, without the least whiff of stereotype. Players are black, white, male, female, Asian, Indian; war veterans and showoffs and reluctant geeks. The perspectives shift like lightning—we are behind the eyes of a girl angling to hook the cutest baller, an aspiring videographer, a disabled kid whose way with words saves the day.
Editor Smith, based in Poughkeepsie, has salted the book with his evocative b-ball poetry and photos. Contributors including Joseph Bruchac, Walter Dean Myers, Rita Williams-Garcia, and Adam Rapp execute a flawless passing game that will draw nonreaders into literature and nonplayers to the game.
WILL WORK FOR PROM DRESS
Aimee Ferris
Egmont USA, 2011, $8.99
Pizza toppers at a frozen pizza factory, dead body at a dinner theater, dress models at a college fashion design class—there's very little Quigley and her best friend Anne won't do to earn money for fancy gowns to wear to their senior prom. But Quigley's life isn't all taffeta and tulle. For one thing, she hasn't been accepted to her first-choice art college. For another, the girls don't actually have dates for the big event.
Quigley likes hot, brooding fashion student Zander—but suddenly, David, her keenest art class competitor, is finding her fascinating. Choosing between them is hard—but what will she do when her choice inexplicably un-chooses her?
Woodstock author Ferris's novel offers accessible characters and a nonformulaic plot in a high school tale of romance and self-definition. Fluffy and fun, the ending won't come as a surprise, but the background glitter of sequins and smears of smudged charcoal keep the journey entertaining.