Images courtesy of Heidi Wynne
Rhinebeck Fair Isle sweater
<!—————StartFragment—————>

Heidi Wynne
captures the coziness of the season in her collection of sumptuous, warm knits.
A Hudson Valley-based, female-founded brand, Heidi Wynne offers small-batch, ethically produced natural-fiber items that keep artisanal crafts alive. Heidi's philosophy behind the brand is to offer classic styles that will be enjoyed for years to come. By offering a core collection of classics that are repeated annually, she eliminates the waste that comes with chasing trends.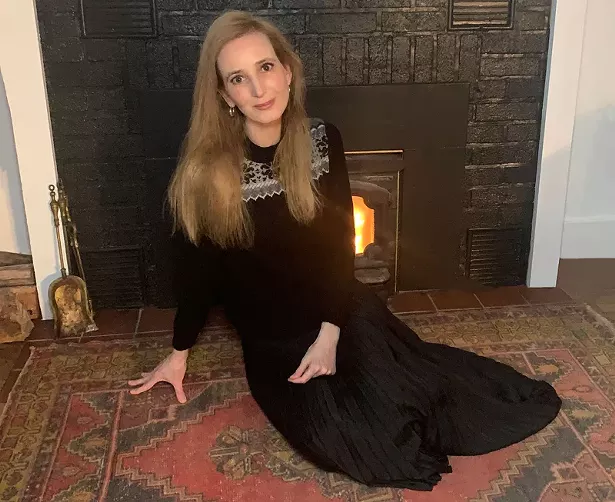 Images courtesy of Heidi Wynne
The designer Heidi Wynne in her Hudson Fair Isle sweater.
When designing a new item, if Heidi thinks it won't be relevant in five, 10, or even 20 years, it doesn't make the collection. Every piece in the collection is carefully considered, with a focus on quality and timeless design reflecting a casual-yet-refined luxury lifestyle.
Heidi was always in love with the area, and when she lived on the Upper East Side, she would come to visit with close friends in Olivebridge, Millbrook and Rhinebeck. She fulfilled a decade-long dream of moving to the Hudson Valley two years ago, renting in Kingston before moving to a country Cape on a couple of acres with a guest cottage in Ulster County near Stone Ridge.
Images courtesy of Heidi Wynne
Made in Scotland Hudson Fair Isle sweater
The Heidi Wynne collection is inspired by towns in the Hudson Valley, with her recent
Made in Scotland Fair Isle Sweaters
named after Accord, Rhinebeck, and Hudson, as well as a cable-knit cashmere Stone Ridge cardigan. This collection is produced in one of the oldest mills in Scotland, established in 1874 and world-renowned for its quality.
Images courtesy of Heidi Wynne
Made in Ireland fisherman knit sweater
Her
Made in Ireland fisherman knits
, and her luxurious
cashmere wraps
, are perfect for a cozy night by the fire at Hasbrouck House or Stone House Tavern. During the spring and summer, the collection features casual linen dresses and straw bags to carry to the Kingston Farmers Market or a visit to Saunderskill Farms.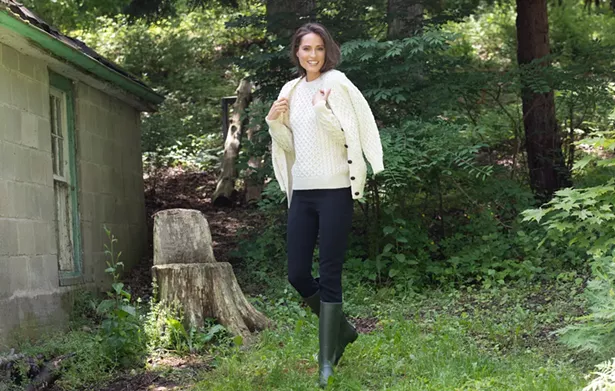 Images courtesy of Heidi Wynne
Made in Ireland fisherman knit cardigan
Peruse Heidi's perspective of the Hudson Valley on
Instagram
and the
Wynne's World
section of her website.
Heidiwynne.com