"Story is the default setting of the brain," says Peter Blum, a Woodstock-based hypnotherapist and sound healer. "It takes less energy to generate a story than it does to meditate."
Blum is the founder of the Woodstock Story Festival, which will celebrate stories in the arts, education, therapy, business, mythology, and medicine April 30 through May 1 at Mountain View Studio in Woodstock. "Story is all there is. It is the thread that holds our worlds and our perceptual reality together," says Blum. We come to know ourselves and others through stories, as well as our culture, our minds, and our own inner worlds. Stories are the vehicle through which consciousness expresses and learns to understand itself.
Everywhere we go, we carry with us clouds of words, thoughts, ideas, impressions, perceptions, and memories. We are walking databases of stories. According to Lewis Mehl-Madrona, author of Remapping Your Mind, this swarm of stories is referred to as the nagy in the Lakota tradition. The nagy consists of every story we have ever heard, told, or are enacting as we move through our lives.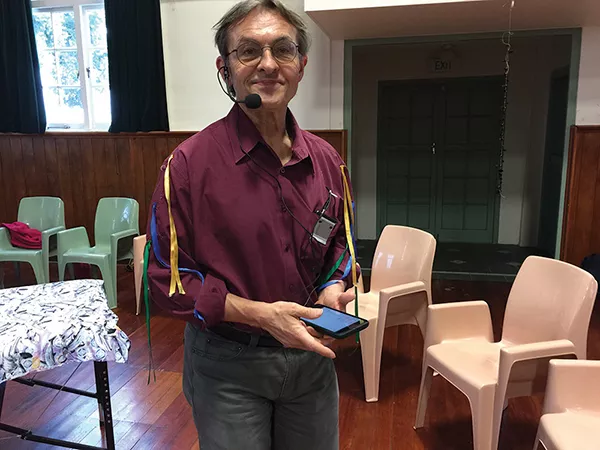 Mehl-Madrona suggests that stories are at the root of illness—our biological story about how we are living creatures who eventually grow weak and die is one of our core stories. He writes, "Within medicine, narrative reminds us that illness is always caught up in stories involving families, jobs, cultures, and meanings and is not limited to the simply biological rendering, which we call 'the natural history of the disease.'"
This is why mantras and storytelling are so powerful. By using the voice, the speaker and listener are healed at a deeper level through sound—which repatterns the neural pathways in the brain, similar to how brainwave entrainment, a method of stimulating the brain through sound frequency or light to bring about a certain mental state, works.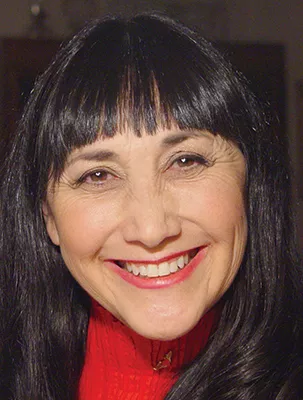 Shelly Stockwell-Nicholas
Along with Mehl-Madrona, other talespinners at the Woodstock Story Festival include David Gonzalez, a storyteller and writer, performing MytholoJazz—featuring the classic Greek tragedy of Orpheus and Eurydice set to scat jazz. Elizabeth Cunningham, author of The Maeve Chronicles, will be sharing storytelling insights and a guided meditation designed to inspire listeners to reimagine their own lives.
Local resident Gioia Timpanelli, a writer and a major influence in the worldwide revival of storytelling, also joins the event. For Timpanelli, stories are all about the awakening of consciousness. "To tell a story creates a field of images for the imagination to express what we feel and think individually and communally. By being present, the story touches the level of experience in each participant (including the teller) and allows for a lively exchange. All kinds of possibilities appear just because the story is told," she states.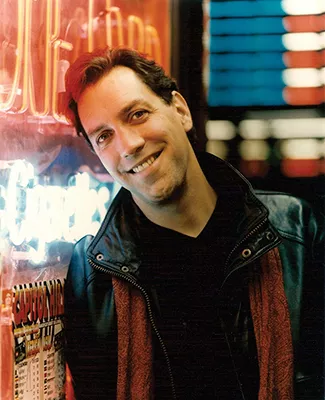 The festival aims to attract anyone who feels the power of storytelling, as well as teachers, educators, psychologists, and therapists. Blum sees endless opportunities for this festival—with the possibility of making it an annual occurrence across multiple venues along with a potential evening of traditional outdoor storytelling underneath the night sky near a campfire.
The Woodstock Story Festival takes place at the Mountain View Studio in Woodstock from 1pm to 9pm on Saturday, April 30, and from 10am to 5pm on Sunday, May 1. Tickets are $150 for both days and $95 for one day. Woodstockstoryfestival.com