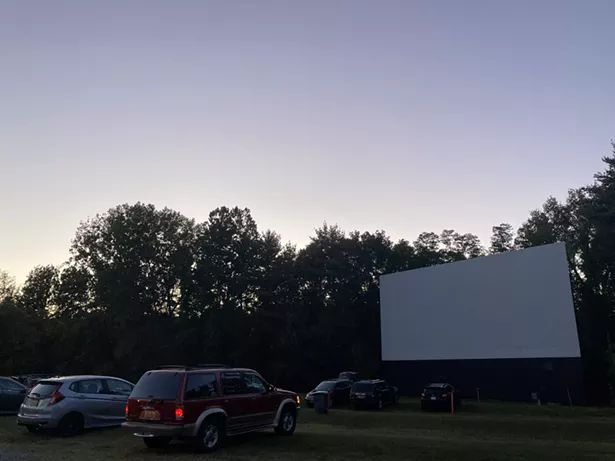 As it became clear in spring that COVID was a far more serious threat than we'd hoped, Woodstock Film Festival cofounder and executive director Meira Blaustein was presented with an unanticipated challenge: Can a film fest still occur when movie theaters are closed and crowds in close quarters are considered dangerous?
As the old industry adage says, the show must go on, and indeed Blaustein and her team found a way to make it happen—with social distancing in mind, of course. Marking its 21st year, the festival took place September 30 through October 4, with 100 films and panels shown virtually and at the Greenville Drive-In, Poughkeepsie's Overlook Drive-In, and a popup drive-in in Woodstock.
"I researched drive-in theaters as early as March," Blaustein says, "but the first thing we offered was online programming—panels, conversations, film-streaming—with a lot of free content to keep our audience engaged throughout the year."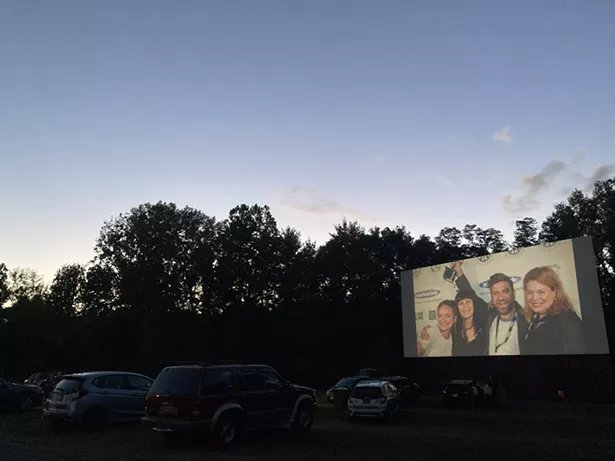 Blaustein was surprised to find that there weren't any Ulster County drive-ins, an unfortunate circumstance for a festival based in Woodstock. "We decided to try a popup drive-in and must've gone through 10 possible sites before we finally settled on Andy Lee Field in Woodstock—only to have to move it last-minute per the town's request because the ground was too saturated from rain," she says. "It was labor-intensive, but we were able to transfer everything to a municipal lot across the street in a matter of hours."
The Woodstock pop-up sold out nightly and the other locations saw engaged crowds who remained respectful of safety protocols. For instance, the Overlook Drive-In, which boasts the largest screen in the tristate area, showed a double feature beneath a glowing moon on October 2, preceded by a Q&A with the co-writers and producer of the evening's first film, Materna. To avoid gathering crowds, the Q&A was livestreamed onto the screen; guests were encouraged to beep car horns and flash their headlights in place of clapping.
Courtesy of Woodstock Film Festival.
A still from Materna.
Materna, the directorial debut of David Gutnik, follows the stories of four unacquainted women whose individual lives are separate in terms of culture, race, and social structure, but connected by the complexities of motherhood. They become forever bonded after a terrifying incident on a subway car. The psychological drama was followed by ZAPPA, a rock doc about late experimental musician and composer Frank Zappa that features film clips from the artist's personal vault, including previously unreleased music, footage, interviews, and live recordings.
Director Alex Winter spent two years preserving and archiving more than 1,000 hours of footage, a monstrous feat made possible thanks to massively successful crowdfunding—the highest-funded Kickstarter campaign to date. ZAPPA shared intimate details of the boundary-pushing musician-activist, alongside interviews with Gail Zappa, Bruce Bickford, Pamela Des Barres, Steve Vai, and others. The Overlook screening marked the film's New York premiere, and its ending was met with a cacophony of car horns that probably would've made Zappa beam.
Courtesy of Woodstock Film Festival.
A still from ZAPPA.
Never has the saying "necessity is the mother of invention," seemed more apt than during the pandemic as entrepreneurs, community organizers, and arts advocates have been forced to think outside the box. This year's adapted approach was a gamble for WFF, but it paid off.

"We've never done programming online or at drive-ins, nor have we been in a scenario where people are afraid to be around others," Blaustein explains. "We didn't know what to expect, but people were thrilled—especially the filmmakers. In the future, I'd love to do drive-in screenings as well as build our online portion to something more robust. I don't believe it's how we'd do the whole festival—I can't wait to be back in a movie theater. But this year, we truly pulled off a miracle on a very low budget with a skeleton staff—an amazing team with an incredible sense of camaraderie. This has certainly been an experience everyone will remember."