Image Provided
Mario Cantone
The first annual Woodstock Comedy Festival (September 20-22) isn't simply aiming for belly laughs. Certainly, the three-day orgy of stand-up, improv, and film, stars veterans (Bobcat Goldthwait, Dick Cavett, Upright Citizens Brigade), newcomers (Rick Overton and Eddie Brill) and locals (Verna Gillis, James Judd, Adam Mamawala, and Audrey Rapoport) alike. But it will also feature a series of panel discussions by comedy writers, offering career tips for the chronically funny. Nor is this festival afraid to get serious; proceeds from the weekend will benefit Family of Woodstock, which supports victims of domestic violence and Polaris Project, a group dedicated to ending human trafficking.
Headlining the festival is Mario Cantone, the purported love child of Totie Fields and Sam Kinison. Best known as Carrie Bradshaw's sassy pal Anthony on TV's "Sex And The City," Cantone has proven his chops beyond the small screen: Broadway stints in "Assassins," "The Violet Hour," and "Love! Valour! Compassion!" led to the one-man show "Laugh Whore," which received a Tony nod. On Saturday evening, September 21, at 9:30pm, Cantone will play the Bearsville Theater, offering up his signature "did-he-actually-just-say-that?" comedy combined with song.
barbara friedman
Dick Cavett
In a recent telephone conversation, Cantone told Chronogram about how he makes the job of being funny look easy. The hard-working comic-actor-singer claimed that he is really lazy—and explained why he's okay with that.
With your style of comedy, does your audience have certain expectations?
If people see me on "The View," they get a sense of what I do and that I am musical also. But if people only know me from "Sex and the City," they really have no idea what the fuck I'm gonna do—or what I do, period. People say, "I didn't know you sang; I didn't know you had a band. I didn't know you did an opening number"—because [my] show is 90 minutes of comedy and music.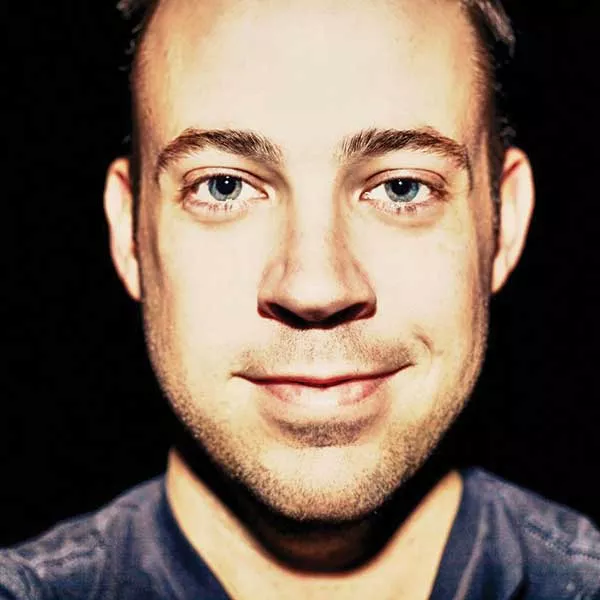 Image Provided
Clint Alexander
Do you feel that your fans allow you to grow? Or do they just want to see "Laugh Whore" again and again?
I don't even think about it. I just kind of go out there and do what I love to do. My new one-man show is pretty much more of what I do: My impressions, my music, my comedy—what I want to talk about. It's somewhat structured, and at the same time all over the place, which is how I work.
I'm also lazy, too. I really write onstage. I don't like to sit down and write unless it's actually a musical number. My husband writes that stuff. So I kind of have to get up on stage and work to write my ideas. I go to Gotham Comedy Club, which is right down the street from me—how convenient!—and I'll [be] there a couple of times a year and work on material there or pop in and do a set.
You can't please everybody; there'll be people who want to see the same thing and there'll be people who want to see new stuff. The new show is mostly new stuff; there's a few classics in there that I like to keep around. I'm allowed to go where I want to go, I think—without having to piss too many people off.
Image Provided
Josh Ruben
How do you push yourself as a performer?
It's hard. I'm 94 years old, I'm like, Okay, I have one foot in [the grave]. I'm done. Someone just come and get me and give me money and produce me—or let me sit on the couch and watch Turner Classic Movies. I'm not as half as driven as I used to be. I don't think I'm three-quarters as driven as I used to be. I don't; I really don't. But also, I enjoy my life and I like my downtime. I'm not a workaholic, which is a good thing. Because if I was, I'd really be fucked-up.
What are your upcoming projects?
There's a couple of major things going on. And I'm working on the new one-man show and hopefully getting that to Broadway very soon. We have some producers. I've been doing it in different performing arts centers and casinos—because I'm the white Sammy Davis, Jr.
Does this new show have a working title?
"Mario Cantone Swings Both Ways." And it's such a lie, because I don't swing both ways. People look at me and I [explain]: Comedy and music—not vagina and penis.
Woodstock Comedy Festival, September 20-22, at numerous venues throughout Woodstock. For tickets and the full schedule, visit Woodstockcomedyfestival.org.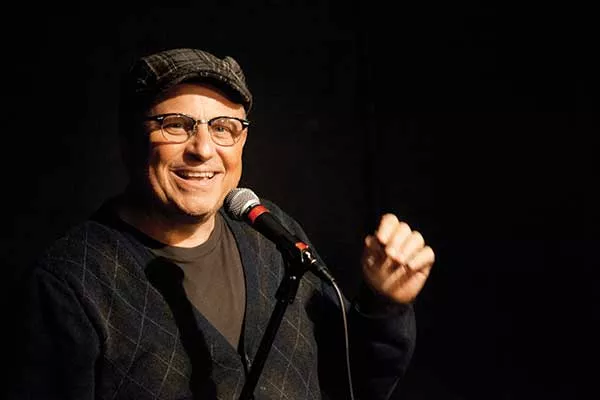 Mindy Tucker
Bobcat Goldthwait