Authors from the Hudson Valley and beyond will join together for Woodstock Bookfest 2018.

As a self-described voracious reader, Martha Frankel, executive director of Woodstock Bookfest, says it's been "an exhausting year."
"I know more about my government than I ever did, and I know I'm not alone," she says. "I know what I need to do, which is quiet my mind and make a conscious effort to learn more, in order to do more. The Bookfest is a great opportunity for that."
"Read to Resist" is the theme of the ninth annual Woodstock Bookfest. It all kicks off on Thursday, March 22 with the annual Story Slam. The live storytelling contest is the weekend's loudest, largest event. This year, participants need to include the phrase "How could I resist?" in a story no longer than three-and-a-half minutes. "Who knows where it could go?" Frankel says. "It's so great to see how people approach it. It opens up the festival, and it's a great way for people to get to know each other."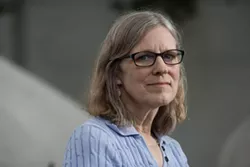 On Sunday, the festival will hold "A Day Celebrating Women." It will feature two of the weekend's most powerful panel discussions. The first panel will be led by Amye Archer, author of Fat Girl, Skinny. Archer is co-editor of My Body, My Words: A Collection of Bodies, which was published on March 1. Frankel wrote the foreword to this new book of short essays, and other local authors contributed essays to the work. The panel, titled "My Body, My Words" will address issues of body image and gender. Closing out the weekend, Frankel will moderate an all-woman panel discussion on memoir writing. "I decided all the people on the panel are going to be women," Frankel says. "We deserve it this year more than ever. I wanted to reach out and do something."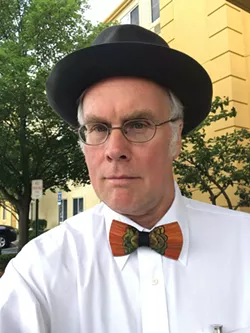 The Bookfest is packed with even more panels, as well as writing workshops and speeches from over 20 notable authors. Woodstock resident and
New York Times
bestselling author Abigail Thomas has been a part of the festival every year since it launched in 2009. "A few local authors and I had an idea that what we needed here was a book festival—it was the only thing that Woodstock lacked," she says. "[Frankel] has run everything ever since. She's really remarkable. People come from everywhere, and the audience is so deeply passionate and involved. I just love the faces of people wandering through town with a love of reading."
Thomas is nationally recognized for her two memoirs, A Three Dog Life and What Comes Next and How to Like It. She has been leading writing workshops for 30 years, and currently hosts one every Monday at her home in Woodstock. She'll lead a sold-out, intensive memoir workshop, "Just Get Some Work Done," as part of the Bookfest. "I give three assignments, and very often, there's something that can lead to a project, which is very thrilling," she says. "Sometimes you get something that can unstick you."

Additional all-day workshops will be held by authors Beverly Donofrio, Kaylie Jones, Kitty Sheehan, and Lynn Johnston. All take place on Friday, March 23 from 9am to 5pm. There will also be three mini-workshops on Friday, including haiku-making and bookbinding classes. "I'm very excited for the mini-intensives to bring in more people who don't want to do the whole day," Frankel says. "And for the poetry panel, which we haven't done in a while."The Woodstock Bookfest runs from Thursday, March 22 to Sunday, March 25. Events will be held at various locations in and around Woodstock.