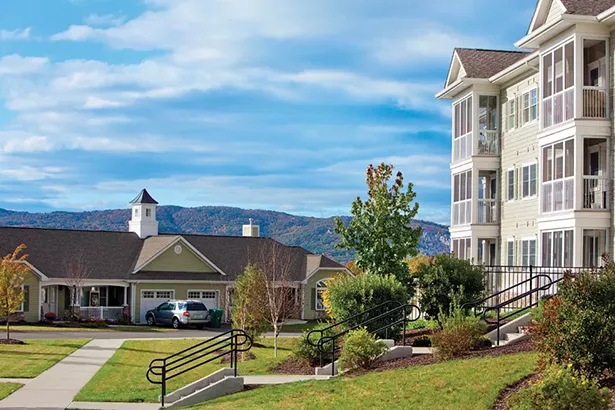 Seniors today have more long-term care options than ever before, but the prospect of moving to a retirement home or independent living community can still be daunting. Continuing Care Retirement Communities (CCRCs) were developed to make the decision easier by offering retirees a range of living options including independent housing, assisted living, and skilled nursing all in the same campus setting. This means that if a resident's health care needs change over time, they'd be able to get the support they need while remaining part of the same larger community in which they've developed friendships, found new hobbies and interests, and grown accustomed to their surroundings.
Since the early 1990s, the number of CCRCs in the US has surged, becoming one of the top choices for seniors, allowing them to manage their medical care, lifestyle, and housing needs. However, since New York State legalized the establishment of these senior living arrangements in 1989 (under Article 46 of the Public Health Law), only 12 have become operational in the state, the first of which opened in 1995. To compare, about 30 exist in Massachusetts and almost 300 in Pennsylvania.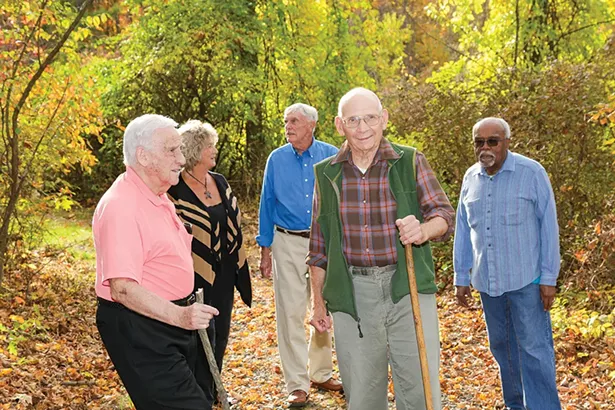 The strict requirements set forth by Article 46 are largely to blame for New York's small numbers. CCRCs are one of the state's most regulated senior living options, overseen by both the Department of Health and the Department of Financial Services. (In contrast, while Pennsylvania nursing homes are regulated by the Pennsylvania Department of Health, CCRCs are only regulated by the Pennsylvania Insurance Department.) This regulatory structure creates higher financial risk for operators and slows the growth of highly demanded CCRCs in the state.
Woodland Pond at New Paltz, the only CCRC in the Mid-Hudson Valley, is an upscale residential community offering a continuum of care. Residents can choose from 177 apartments, 24 private cottages, and supportive care facilities, which include assisted living, skilled nursing, memory care, and rehabilitation services. In the apartments and cottages, seniors can live independently without any assistance while enjoying the social and salutary benefits of living in community. Then over the years, they can switch to more intensive levels of care as needed. Studies have shown that living in community promotes physical and mental health, while improving quality of life and life expectancy.
"We have long said that our greatest competition is not another CCRC—it's the long-time home of our prospective residents," says Woodland Pond's President and CEO, Michelle Gramoglia. Despite glowing reviews, industry-leading resident satisfaction levels, and high safety ratings from the Centers for Medicare and Medicaid Services, it's still a major life choice for seniors and, often, their families to make."
Woodland Pond is set on 83 acres in the shadow of the Shawangunk Ridge and is replete with activities, excursions, and programming to offer residents an enriched experience. Packed daily event schedules include arts, environmental, fitness, and religious programs. Additional amenities range from housekeeping to an onsite post office and a dining hall helmed by a Culinary Institute of America grad.
Like other CCRCs, during its development in the mid-2000s, Woodland Pond was faced with the arduous task of creating awareness about the benefits of such a community to a state that had yet to see the numerous ways it could contribute to regional development. In addition to myriad benefits to seniors, CCRCs support local economies by encouraging economic development while containing public spending.
Though awareness of in-state options has steadily grown since then, choosing whether to live in a CCRC still remains a difficult decision for many seniors—and not necessarily because of lack of interest or similar communities in other states. "We have found that the single most effective way to reassure our area seniors that this is a positive move is to give them access to current residents, their peers," Gramoglia says. "So many of our residents want to share their own decision-making process."
A scrupulous researcher, Dick Barry visited several CCRCs throughout New York before choosing Woodland Pond. "In my eight-year residency at Woodland Pond, I feel very blessed to have found a home I love and a vibrant, caring, inclusive community," he says. "Best of all, I have the comforting security of knowing that whatever health issues I might face in the future, I'll be right here on campus, surrounded by friends."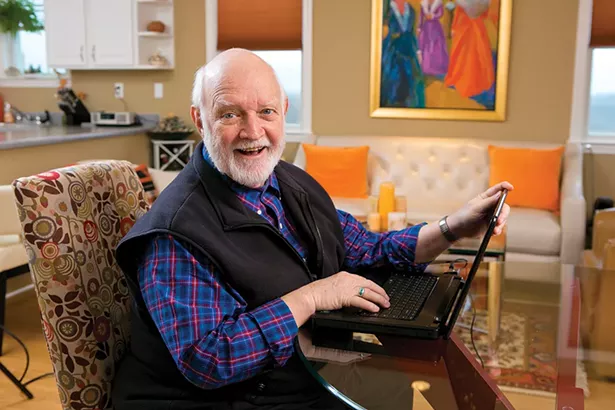 Recognizing the magnitude of the decision to leave home and join a retirement community, Woodland Pond launched a trial program a couple years ago. "We offer certain prospective residents that are still unsure of their decision the chance to visit, dine, partake in programming, attend events, and get to know our staff and residents at their own pace," Gramolia explains. "We find it very helpful in demonstrating that there is so much more to a joyful retired life than people may imagine when they're still living in their long time home."
Prospective Woodland Pond residents can schedule a visit, learn more about CCRCs and their specific community, and review fee options online at wpatnp.org.