Are you a people person looking for a rewarding life path, or do you know someone who is? Would you prefer to work among warm, intelligent people, doing something that matters, in a job where no two days are exactly alike?
You may have thought briefly about elder care, then recalled what you've heard about typical care facilities and decided it wasn't for you. You want to be around happy people. Well, have you considered
Woodland Pond
?
Photos Courtesy of Woodland Pond
At Woodland Pond, the Hudson Valley's only Continuing Care Retirement Community, you'll be working with residents who are leading vital, satisfying lives and helping them make the most of every day.
You'll be a part of a team that's been 5 star rated by the Center for Medicare and Medicaid Services since 2014, rated Best in the Hudson Valley, and named a Leader in LGBT Equality by the Human Rights Campaign Foundation two years in a row.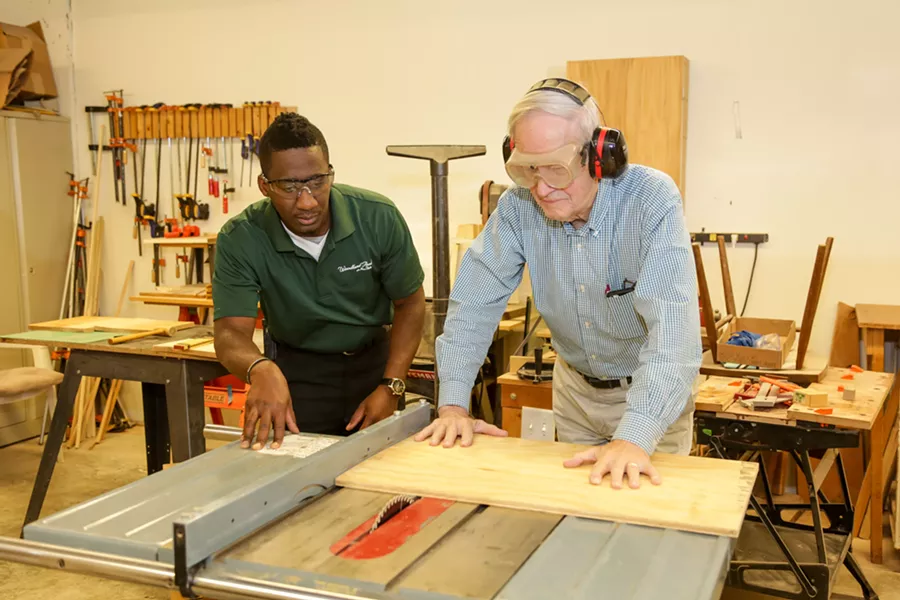 Photos Courtesy of Woodland Pond
Being part of a team that's helping people make the most of their elder years has untold benefits: The gratitude of residents and families. The chance to get to know people whose decades of experience have given them rare and precious perspective on life. The absolute knowledge that doing your job well makes a huge difference.
Photo Courtesy of Woodland Pond
Woodland Pond is presently recruiting for full-time, part-time and per diem jobs offering competitive salaries and benefits in nursing, housekeeping, front desk and dining departments.
Learn more and apply online at www.wpatnp.org.