Blodgett Public Library in Fishkill
A library is a space for quiet reflection and research, but it also provides a sense of community: a safe space where children and teens can enjoy afternoon programs, a free resource for adults to further their careers, a haven for introverts who enjoy the calm of being among neighbors without the mundane small talk. Though virtual book clubs and celebrity-video story hours have become fun COVID-era trends, deep down we've all been looking forward to the glimmer of normalcy that the reopening of libraries will bring with it.
The libraries which are government institutions have received the green light to begin their first phase of reopening, given they have an official safety plan and follow state guidelines. Curbside pickup is encouraged, and those who can open are typically starting there. Grinnell Public Library in Wappingers Falls, for instance, offers contactless pickup as of June 1. "Library patrons can browse the online catalog from home and request items from our collection by phone or email," explains Executive Director Fran Harrison. Also reopening in June for pickup only: Fishkill's Blodgett Memorial Library on June 2, the West Hurley Library and Field Library in Peekskill on June 15, and the Woodstock Library is aiming for the week of June 22.
Grinell Public Libary in Wappingers Falls
The Hurley Library is going a step further, offering both curbside service as well as a series of socially distant outdoor events on the library lawn starting June 15. "We have a phased approach with opening and will continue offering virtual programming," says Library Director Kristen Campbell. These online events include Facebook art classes and a virtual Lego club. The outdoor series kicks off with the Bagels and Bios Book Club to discuss Dutch Girl: Audrey Hepburn and World War II by Robert Matzen; attendees are encouraged to bring their own coffee and refreshments.
The Mid-Hudson Library System (MHLS), a cooperative system of 66 public libraries, created a status page to show which of the area libraries are opening and when. But many are still listed as "closed until further notice" since there has been a discrepancy in reopening policies according to library designation.


"The state's guidance for libraries is uneven at this time, which is an oversight I'm sure. They only authorized the opening of three of the four types of libraries in New York State, and that fourth type—association libraries—are the predominant type of library in the region," says MHLS director Rebekkah Smith Aldrich. "We're actively advocating with the governor's staff to help get the guidance for libraries into alignment so it's clear that all libraries are authorized to start curbside pickup."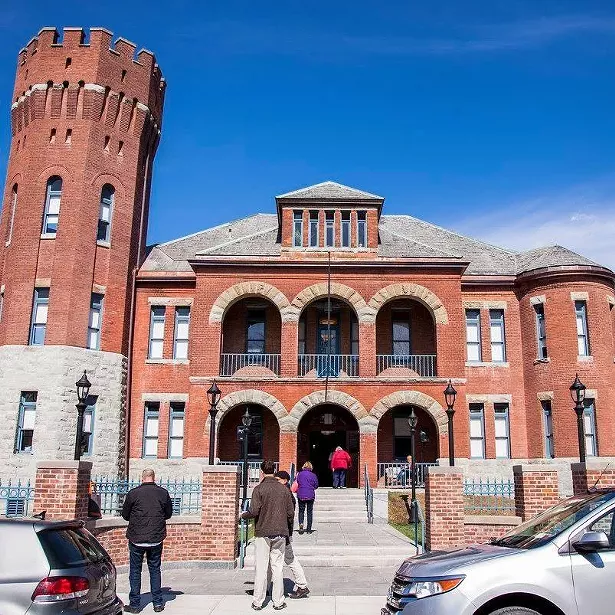 These confusing guidelines affect cities like Hudson, where the association library provides relied-upon community services like youth programs, job searches, free internet, and other support. For the purposes of reopening, both Greene and Columbia counties are being considered part of the Capitol Region, not the Mid-Hudson Valley. "We are looking to begin offering curbside service as soon as possible, but we have not received guidance from the state as to which phase libraries such as ours will fall under, and when our region will enter the next phase," says Emily Chameides, director of the Hudson Area Library. "Currently, libraries in the Capital Region are able to open if they are government facilities. Our library, and the majority of libraries in Columbia County, are association libraries and thus not permitted to open. We're not sure when the Capital Region will enter Phase Two, or if association libraries will even be included in that phase—and, if we are, what guidelines will be in place at that time."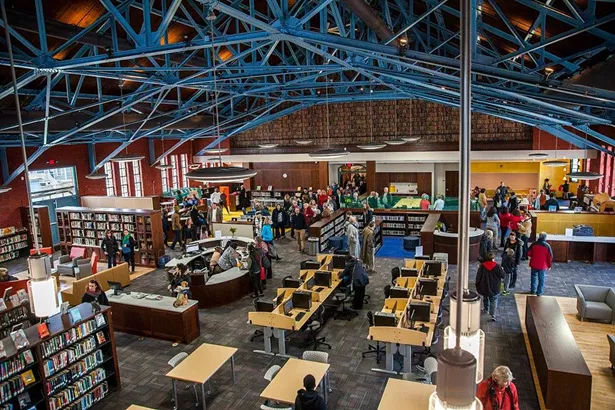 The Millbrook Library is another association library waiting on these restrictions to be lifted; they, too, have planned an initial phase of curbside service but have no clear guidance on when they'll be allowed to implement it. "Association libraries account for more than half of the libraries in the state, therefore impacting millions of New Yorkers," says Interim Director Thomas Finnigan. "The uneven guidance currently provided is creating an undesirable situation in which only a handful of libraries in the region are authorized by the state to open, which could result in residents seeking library services to overrun the few libraries that can open."