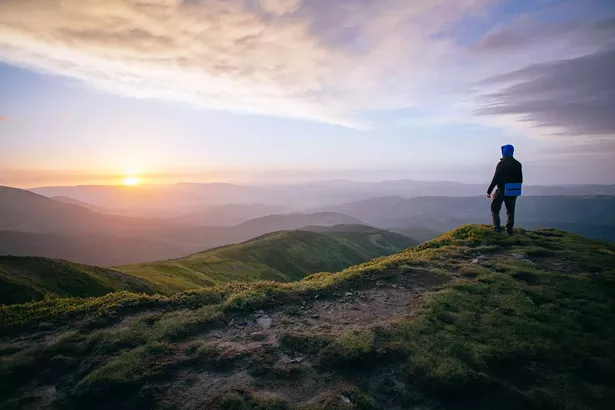 Image courtesy of Berkshire Roots
Memorial Day weekend may be a few weeks away, but many of us are already planning how to kick off summer with a jam-packed weekend that celebrates the best of what's ahead for the season.

With world-class options for hiking, art, music, and locally sourced, brewed, and grown food, drink, and cannabis, the Berkshires offer plenty of opportunities for an inspiring and rejuvenating holiday weekend only a short drive away from the Hudson Valley and New York City.

Image courtesy of Berkshire Roots
The dry and trim room at Berkshire Roots
For tips on what to do and see in western Massachusetts this Memorial Day weekend, we turned to our friends at Berkshire Roots, a vertically integrated medical and adult-use (or recreational) cannabis dispensary with locations in Pittsfield and East Boston, and one of Massachusetts' leading cultivators of craft-grown cannabis from Berkshire County. Their products can also be found throughout the state at partner locations.

Here are the dispensary's top picks for an unforgettable Memorial Day weekend and that pair perfectly with a stop at Berkshire Roots.
How to Spend Your Memorial Day Weekend in the Berkshires

Fuel Up at No. Six Depot Roastery & Cafe
If you're crossing into Massachusetts north of Great Barrington, a stop at West Stockbridge's No. Six Depot Roastery & Cafe, charmingly located in a historic train station, will get you fueled up in style. The shop, which is opening back up after winter break later this month, offers a wide array of locally roasted coffees made from sustainably grown beans that owners and entrepreneurs Lisa Landry and Flavio Lichtenthal (who hails from Argentina) have traveled to farms all over the world to source. In addition to the coffees, there are a variety of whole-leaf teas to choose from.
No. Six Depot's on-site gallery also showcases local and international artists and serves as an event space featuring live theater, music, dance, poetry slams, lectures, film series, book launches, tastings, and more. Learn more about No. Six Depot's Cold Brew Chocolate Cannabis bar available at Berkshire Roots below.
Stroll Along the Ashuwillticook Rail Trail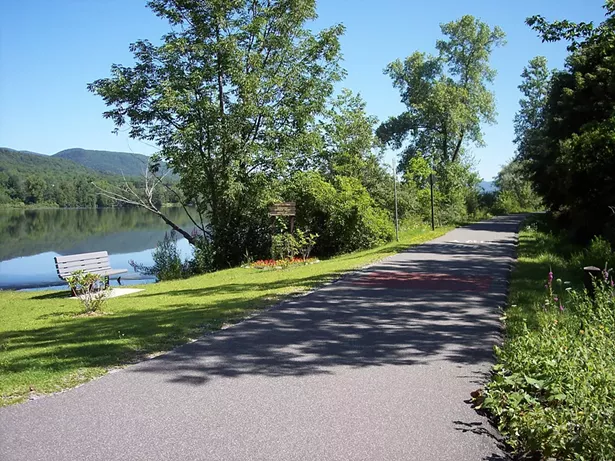 The 12.7-mile Ashuwillticook Rail Trail runs through several towns in the Hoosic River valley, with easy parking access at the newest section of the trail right in the center of Pittsfield. The spacious 10-foot wide paved trail runs along the old Boston & Maine Railroad track line, and is an accessible way to get acquainted with the natural splendor of the Berkshires that surrounds you.
Stop by Berkshire Roots for Craft-Grown Cannabis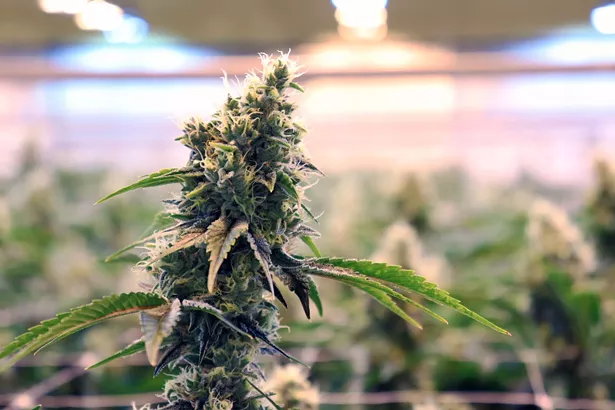 Image courtesy of Berkshire Roots
Whether you're a cannabis newbie or a long-time connoisseur or a weekend warrior, Berkshire Roots in Pittsfield is a must-stop shop for all your medical and recreational cannabis products anytime you're headed into and out of the Berkshires.

Image courtesy of Berkshire Roots
Berkshire Roots x No. Six Depot Cold Brew Chocolate Bar
With fan-favorite products like Orange Chameleon, a premium strain of cannabis sativa grown right at its Pittsfield location, its Berkshire Roots-branded vaporizers or edible chews that come in flavors like sour mango and pink lemonade, and local product collaborations like the cannabis-infused cold brew chocolate bar it made with No. Six Depot Café and Roastery, you're sure to find a whole host of cannabis goodies that will keep you sailing through the weekend and beyond.
Jam Out at Solid Sound
The Wilco-curated wonderfest, Solid Sound, is headed back to Mass MoCA in North Adams May 27-29 after a two-year hiatus with another stellar lineup of eclectic and entertaining attractions. Besides Wilco itself and several of its members' side projects, the 2022 festival will include performances by almost 30 bands, including top names like Sylvan Esso, Japanese Breakfast, Bonnie "Prince" Billy, and Terry Allen and the Panhandle Mystery Band.
Want to win two tickets to the festival plus hotel accommodations for the weekend? Solid Sound's only official cannabis sponsor Berkshire Roots has a giveaway you won't want to miss. To enter the sweepstakes, join their VIP email list, then keep an eye out for instructions about how to enter in the coming days.

Already have your tickets? Sign up to the newsletter for exclusive offers only for Solid Sound attendees and be sure to stop by the dispensary to stock up. Berkshire Roots will also be on site at the festival all weekend. Find them at the BR booth for info, fun, games and more!

Want to volunteer at the festival? Email marketing@berkshireroots.com to find out how.
Take in Eye-Opening Art Exhibitions at Mass MoCA
If you're already headed to Solid Sound (or even if you're not) a stop by Mass MoCA in North Adams is a boundary-breaking artistic experience at its finest. Since opening in 1999, MASS MoCA has become one of the world's premier centers for making and showing new art, with more than 80 major new works of art and more than 50 performances created through fabrication and rehearsal residencies.
With vast galleries and a stunning collection of indoor and outdoor performing arts venues, MASS MoCA is able to embrace all forms of art: music, sculpture, dance, film, painting, photography, theater, and new, boundary-crossing works of art that defy easy classification. Artists currently featured in exhibitions include Louise Bourgeois, Sol LeWitt, Martin Puryear, and Laurie Anderson.
Cap Off Your Trip with a Hike up Mount Greylock
If you're up for a challenging and breathtaking hike before the weekend is up, you'll want to set aside time to head over to Mount Greylock State Reservation to climb Mount Greylock. At 3,491 feet, Mount Greylock is the highest point in Massachusetts and from its peak on a clear day, you can see as far as 90 miles away, including parts of four states and five mountain ranges. If it's your first time to the park, the Visitors Center in Lanesborough is a great place to get the lay of the land before you start the 6.6-mile round-trip trek to the summit.
To learn more about Berkshire Roots, visit Berkshireroots.com.