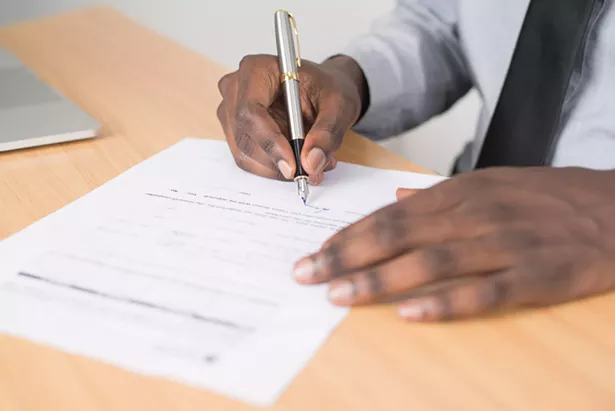 Nobody likes to think about the "what ifs." We often try not to think of questions like "What will happen if I become incapacitated?" or "What happens if I'm dealing with a situation that prevents me from handling my daily affairs?"' According to Michael Wagner Esq., of Walden-based law firm Jacobowitz & Gubits, the road to answering questions like these can easily start with power of attorney—a critical legal document for anyone, regardless of age.
Unlike a health care proxy (another important legal power), which appoints someone to make end-of-life medical decisions for the principal, power of attorney covers matters like legal and financial decision-making during the principal's disability or absence. Granting power of attorney gives the appointed person the ability to handle financial matters like bills, banking, rent/mortgage, or other business that might need managing on your behalf if you're unable.
Below, Wagner walks us through a few different kinds of power of attorney and how they're most often used.
Durable Power of Attorney
The most common type of power of attorney is the standard durable power of attorney, which is effective immediately upon signing and appoints an agent to handle any legal, tax, financial, or business transactions. It's an important part of any estate planning toolkit.
The durable power of attorney can be enhanced by a statutory gift rider, which can give an agent the broad power to gift out or transfer assets or create a trust, if it is in the best interest of the principal.
Limited Power of Attorney
A limited power of attorney is a grant of access for a specific time period or transaction, like allowing someone to handle a real estate closing or manage your affairs during a time when you travel abroad.
Springing Power of Attorney
A springing power of attorney (so-called because it "springs" into action) is a grant of access contingent upon the certification by doctors that the principal is disabled or at the happening of a designated specific life event.
According to Wagner, you should carefully select the appropriate family member or friend to serve as an agent because the powers granted are quite significant. Although the idea of granting these powers can be daunting, it is important to remember that the maker of the document is not giving up any of their own abilities. Though the creation of the power of attorney does follow a statutory form, it can always be modified to meet your individual needs and comfort level—allowing you to plan for the future with greater peace of mind.
Michael Wagner, Esq., is senior counsel concentrating in elder law and estate planning. You can learn more about the law firm of Jacobowitz & Gubits at jacobowitz.com.