Every season's got its own appeal in the Hudson Valley, but fall's got it all. From artisanal wood furniture to apple cider donuts, here's a local harvest of spend-worthy makers and shops.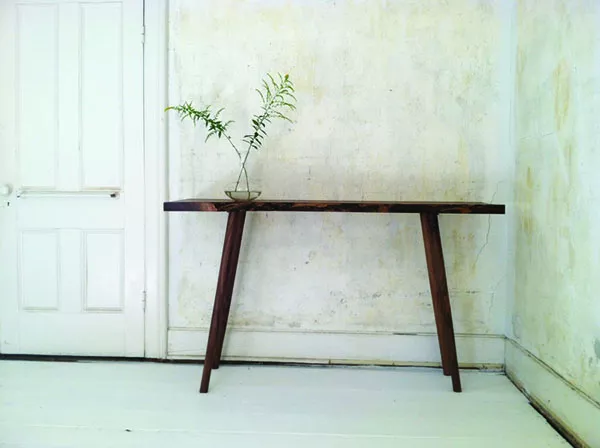 Lunascape Console Table by Casey Dzierlenga of Dzierlenga F + U.
Finely Hewn
Furnish a room or two with a perfectly honed rocking chair and sidetable by Salt Point woodworker Casey Dzierlenga of Dzierlenga F + U (which stands for furniture and usefuls). Dzierlenga imbues her pieces with a quiet, utilitarian presence that's part Shaker, part Swedish modern. Working with wood, such as maple, black walnut, ash, and cherry, often locally sourced and milled, she creates seating, tables, and more, all made to order. Bleached maple Austfonna rocker, $1,400; bleached ash Lorca sidetable, $850 each / $1,500 for the set (and custom sizing is available). Dzierlanga.com
Traditional forged steel ladels and forks fromHigh Falls blacksmith Jonathan Nedbor.
Hand Forged
Up your cozy game with artisanal fireplace pieces by High Falls blacksmith Jonathan Nedbor. This much-in-demand craftsman forges durable, modern pieces out of metals such as welded steel and hi-temp glass—from a double-door fireplace surround to andirons to traditional rotating grills that sit right in the hearth. Prices depend on project, but call early: Nedbor's usually got a lot of irons in the fire. 845-687-7130
Fiskar's rake, available at Adams Fairacre Farms
Chore Enhancers
And what do fall leaves do? They fall. Gather them up with a shiny new leaf rake from Adams Fairacre Farms in Poughkeepsie, Kingston, Newburgh, or Wappingers Falls in your style and choice of materials. Prices range from $8.99-$14.99 for rakes by Greenthumb (a shop favorite, durable and well-priced) to $31 for a well-designed rake by cutlery giant Fiskars. There are also fruitpickers, leaf bags, gloves, and pretty much anything you need to get through autumn. Adamsfarms.com
Rustic Exotic
As with everything you'll find at Les Indiennes in Hudson, theirs are no ordinary throw pillows: the ornate patterns on pure cotton are the result of traditional kalamkari block printing methods. The shop's production strategy stresses green processes, fair trade, and going local (working with craftsmen from a small village in southern India), creating everything from linens to bedding to fabrics. Small deco pillows, $66. Lesindiennes.com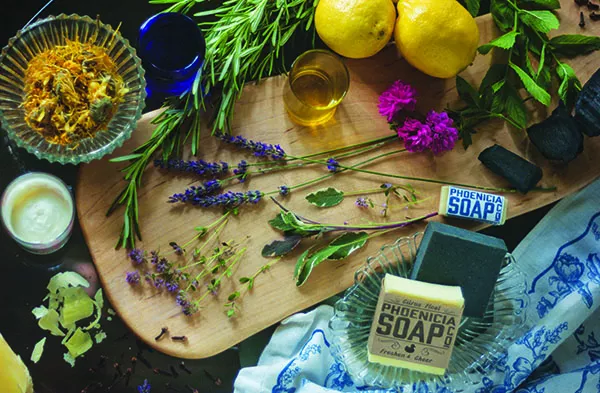 Citrus Float, Rosemary Biochar, and Hemp Aloe miniguest soap from Phoenicia Soap Co.
Clean Accents
When your leaf-peeping houseguests arrive, dress up the bathroom with Phoenicia Soap Co. bars in fall-luscious scents like Calendula Spice, Juniper Tangerine, and Rosemary Biochar (biochar is similar to activated charcoal). These hefty, fragrant blocks are vegan, filled with moisturizing goodness, and made with pure essential oils. Available at Tender Land Home. $5.99 each. Tenderlandhome.com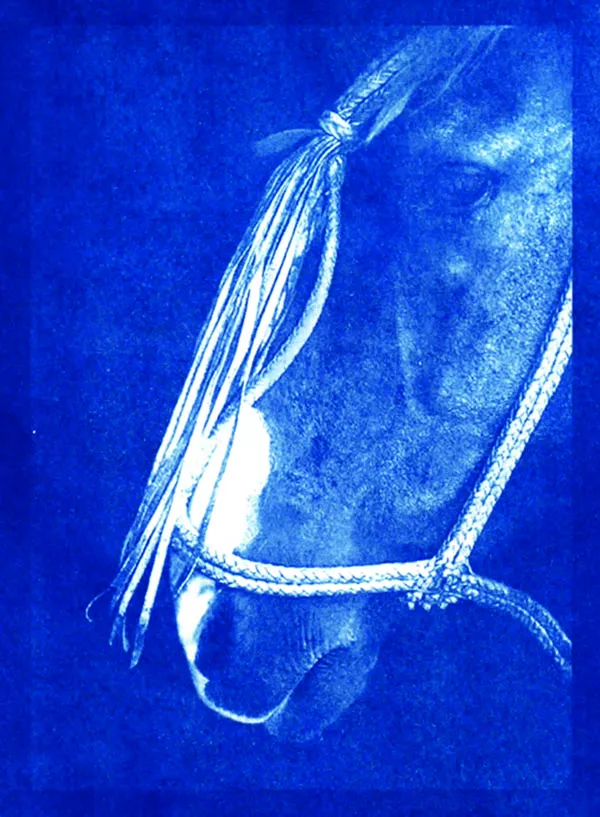 Profile, a hand-printed cyanotype by Lyne Raff, available from Equis Art Gallery in Red Hook
Equis Lux Interior
A view of horses grazing in an October field is just so—iconic. Equis Art Gallery in Red Hook specializes in outstanding contemporary art that happens to focus on horses—moody and inspired, it looks good on the walls. Curator Juliet Harrison has gathered an international stable of gifted painters, sculptors, and photographers. Recent works include the evocative "Leap," a diptych by Vancouver artist Diana Jensen Vestegaard in oil on canvas; $1,500 for both panels. Beautifully hand-printed cyanotypes by the photographer Lyne Raff capture equines around the world, such as "Profile"; $225. Equisart.com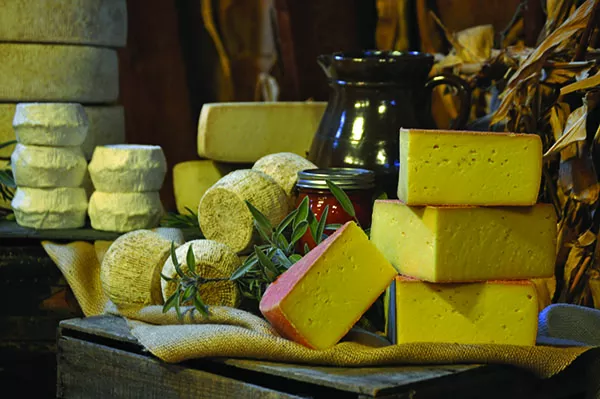 A selection of cheeses from Sprout Creek Farm in Poughkeepsie.
Autumnal Repasts
The bucolic fields of Sprout Creek Farm in Poughkeepsie help produce some of the finest cheese in the valley. Free of antibiotics and hormones, they're made with cow's and goat's milk (raw milk for cheese aged 60 days or more; pasteurized for 60 days or less). Vibrant, peppery Toussaint is perfect for picnics ($9 / half pound); pungent and creamy Kinkead is a natural pair for apples and wine ($10 / half pound); and Madeleine, a goat's milk variety, is a frequent award winner ($10 / half pound). Sproutcreekfarm.org
Libate in appropriately local style with a bottle from Partition Street Wine Shop in Saugerties. Specializing in small batch wines and spirits, it's a local favorite for die-hard aficionados. The owners have an encyclopedic enthusiasm that's downright catching. Best to go in to peruse the ever-changing selection in person, including natural, biodynamic, and organic wines; there's also a great array of spirits to warm a chilly evening right up. (845) 246-9463
You simply cannot experience a true Hudson Valley autumn without a trip to an orchard—or at least without sampling the goodness made from the region's apples. Golden Harvest Farms in Valatie has, hands down, the best apple cider donuts you've ever tasted. Get there in the morning when the donuts are just emerging from the oven. One bite will transport you to an apple-y paradise. The cider's awesome and there's local honey, too. You can pick your own apples, and you'll be happy you did. Cider by the gallon, $5.95; cider donuts, $5.95 a dozen (but we recommend you get two dozen, since they'll never make it home). Goldenharvestfarms.com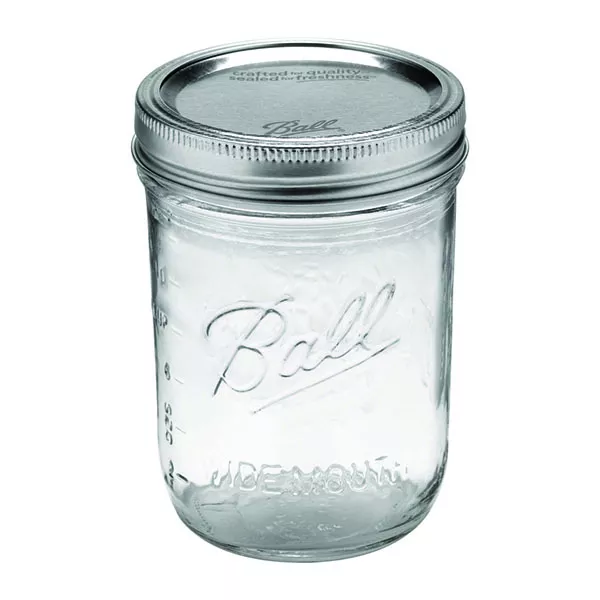 Ball canning jars are available from Woodstock Hardware and Diane's Kitchen Shop.
Canner's Delight
Another autumn ritual: canning. No better way to preserve summer's bounty than to make, well, preserves—as well as pickles, sauerkrauts, and similar edible pantry treasures. Get everything you need, including a handy set of canning accessories, jars, cheesecloths, lids, pectin, wax, labels, and more at Woodstock Hardware and Diane's Kitchen Shop. Head upstairs and you'll find a whole section devoted to the accoutrements of this marvelous kitchen ritual. Ball four-piece canning utensil set, $15.99. Shopwoodstockhardware.com