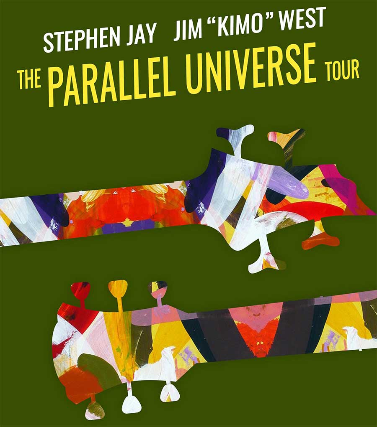 The duo of bassist Stephen Jay and guitarist Jim "Kimo" West are mainly known for the longstanding tenure with musical parodist "Weird Al" Yankovich's band. But the pair, who make their way to Colony later this month, are no joke when it comes to stunning musicianship.
Jay is a funkmaster supreme, named one of "Today's Top 20 Bassists" by International Musician and Recording World magazine. West is recognized worldwide as a leading practitioner of traditional Hawaiian "slack key" guitar.
No decent-quality videos of the two together seem to be on YouTube at the moment, so here are clips of Jay and West performing separately:
Stephen Jay and guitarist Jim "Kimo" West will perform at Colony in Woodstock, New York, on February 28 at 7pm. Tickets are $15 in advance and $20 day of show. For more information, call (845) 679-7625 or visit http://www.colonywoodstock.com/.
To find out about more events in the Hudson Valley, subscribe to our weekly newsletter 8-Day Week.