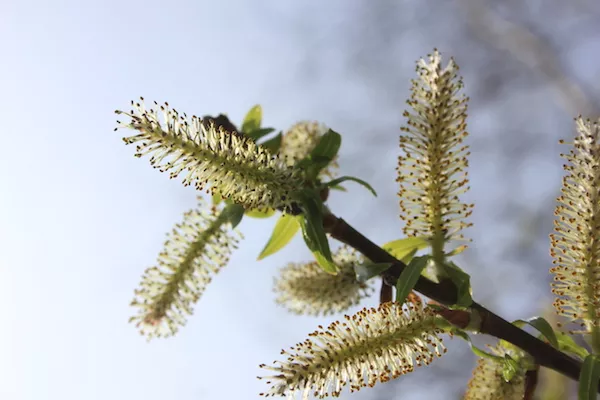 We're in a week marked by movement and an impulse toward something new: on Tuesday, we had the Taurus New Moon, and Uranus entered Taurus; yesterday Mars entered Aquarius, and formed a square to Uranus. Between the adjustment phase that comes with planets in new signs and the fact that we're going to get a repeat of some of this energy later in the year, these recent movements are worth a closer look.
First, think for a moment about the idea of tilling the ground when gardening. "Tilling" does not refer to harvesting the fruits of your labors; it's not tending the plants during the growing season; and it's not the actual seed planting that starts things off, either.
Tilling is what comes before all of that. It's the preparation of the ground: preparation in the form of disrupting what had become settled, compacted, and dormant. Whether you use a horse-drawn plow, a small rototiller, an industrial-size agricultural tiller, or just a shovel and rake, this step is crucial for the planting and growth to come. Space must be made in the soil for best results in the months to come—the stabilizing roots can then reach further and draw more nutrients, allowing the rest of the plant to flourish.
Seasons of change work the same for human beings, though the process is often less ritualized and can happen any time of year. We fall into habits and routines; we get comfortable and stale; we allow limits to restrict us and lose sight that we can challenge them and push back. As a result, we often need to go through a conscious phase of disruption to make the space in which our next phase of growth can emerge and develop. You can think of it less as chaos and more like introducing a little room to reach your roots further, allowing you to branch out into the unknown.
We happen to have entered one of these phases while the Sun is in Taurus, so the timing feels particularly apt. But this phase will last much longer than the Sun's time in this sign, and much longer than just one season.
This is because of a couple of specific planetary retrogrades. The first is Uranus, newly in Taurus, which will move back into Aries and then forward again into Taurus over the next year. Then it will stay in that sign for several years.
Personally and culturally, you can expect to witness and come up with new ideas about things like money and resources, reforms to business and the economy, and perhaps a reevaluation of values. You might find it either challenging or exhilarating to find the sweet spot between your attachment to material facets of life staying as you've known them, and impatience to change those conditions quickly (sometimes perhaps too quickly).
What's fascinating is that we have Mars in Aquarius driving some similar themes and urges. It also will begin its own retrograde at the end of June. As the timing would have it, that means we'll experience another square between Mars in Aquarius and Uranus in Taurus on August 1, to mirror yesterday's Mars-Uranus square.
You might want to take some notes this week about the things you change, what you feel you must change but can't, and how you feel about it all. (Also note any changes or volatile events seemingly thrust upon you by others or external circumstances, which can indicate frustrated or repressed energies; the more aware of those energies you become, the better you can work with them.)
Mars-Uranus squares tend to be restless and impulsive, and raise the question of whether you can really be yourself as your life is currently structured. If it feels like it's time (now, toward the end of July, or anytime in between) to refresh your life, can you see the possibilities behind the disruption? New challenges ask us to come up with new methods and solutions to address them.
Mars in Aquarius wants the freedom to do things a little differently. Yet, it can be destructive to ditch old ways if there's nothing better on hand to replace it. We see this culturally sometimes: wide-scale revamping of a governmental or technological system before all the bugs have been worked out and without thinking through all the consequences. In both your personal life and in social or political spheres, does the established order need to be overthrown? Or can it be regenerated or improved?
The answer will not be the same in all instances. But Mars in Aquarius offers yet another insight: more can be accomplished through teamwork. Figuring out how to work harmoniously with friends and in groups can mean the difference between constructive reform and destructive demolition.
We tend to think of Pluto when we think of "demolition," and for good reason. With Uranus in Taurus, you may notice your desire for safety and comfort pushing back against revolutionary ideas. Can you find comfort in being your own instigator of change?
Mars in Aquarius brings the reminder that when we're truly motivated by the wellbeing of all (in addition to our own), there's a greater chance that we'll all be sustained come harvest time. Turning over the earth is just part of the process.