John Simon performing at Joe's Pub in New York City in 2014.
The warm eyes of the piano player glance up to meet those of the customers shuffling into Aroma Thyme Bistro in Ellenville. He smiles and nods to each as his sprightly fingers navigate the standard "(Back Home Again in) Indiana." Once they've taken their seats, scanned the menu, and ordered drinks, dinner, and dessert, most of them barely look at him again. "Just some nice jazz on a Thursday night," the diners think. But if someone were to whisper to them the names of some of the musical projects he's overseen, the mood of the room might turn to stunned silence as mouths are suddenly shut, forks put down, and eyes and ears shifted toward the unassuming guy at the keyboard. The lanky maestro is John Simon, who's worked with The Band, Janis Joplin, Leonard Cohen, and Simon and Garfunkel, to name a few, producing some of the greatest records in music history.
But being in the background doesn't bother Simon. "I told the [restaurant] owners in 2002, 'If we got a piano in here I'd play for meals,' and [in the warmer months] my trio has been there ever since," says Simon. "For me, it's just about the joy of playing music with other people. I call it my 'jazz gym.'"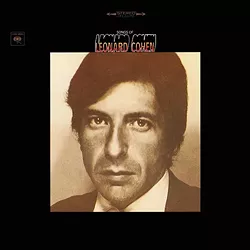 Simon was born and raised in Norwalk, Connecticut, to a country doctor who also happened to be a Julliard-schooled violinist. "My parents were always listening to classical records, but the first records I remember really grabbing me were their John Philip Sousa 78s," he says. "I loved the brass and how rhythmic his music was. Then a relative gave me a copy of Benny Goodman's Famous 1938 Carnegie Hall Jazz Concert, which got me excited about jazz." After starting piano at age four, he was soon learning stride, boogie-woogie, and improvisational techniques and began writing songs before reaching his teens. With some buddies he started a jazz band whose first job was, unbeknownst to the group (or their parents) beforehand, was backing a stripper during a "gentlemen's night" at a local Italian restaurant. Even though he would later do much to shape rock 'n' roll, when it first arrived in the 1950s it didn't do much for him. "Coming from jazz, rock 'n' roll seemed too simple to me then," he admits. He composed stage musicals in high school and enrolled as a music major at Princeton, where he wrote more musicals and studied with composer Milton Babbitt. His reputation spread and corporate recruiters came calling. "I got two job offers," he says. "One was to write commercials for the Ted Bates advertising agency, and the other was to be a trainee for Columbia Records. I wasn't sure what a trainee did, but Columbia sounded more interesting."
At the label Simon worked on original Broadway cast recordings and historical projects before accepting an A&R/production position. After overseeing albums by polka king Frankie Yankovic and jazz saxophonist Charles Lloyd (the latter's 1965 Of Course, Of Course, which, coincidentally, featured future Band guitarist Robbie Robertson), he had his first hit with The Cyrkle's 1966 single "Red Rubber Ball." Now given carte blanche at Columbia, Simon produced The Medium Is the Massage, a surreal audio verite album by media theorist Marshall McLuhan, and Songs of Leonard Cohen, the 1967 debut by the iconic Canadian singer-songwriter. Later that year, the young producer was directed to help with (no relation) Simon and Garfunkel's Bookends, which became an immediate number one upon its April 1968 release. After hitting once again that year with Blood, Sweat and Tears' Child Is Father to the Man, Simon, by then one of the business's hottest rising producers, swapped his salaried staff position for the higher-paying status of a freelancer.
At the Monterey Pop festival in 1967, he had met Peter Yarrow of Peter, Paul and Mary, who invited him to his hometown of Woodstock to create music for and help edit You Are What You Eat, a countercultural film the folksinger was coproducing. One night, while Simon was editing rushes with filmmaker Howard Alk, the pair heard an awful racket outside the house. The noise turned out to be "four guys dressed in a half-hearted gesture toward Halloween, playing instruments with which they were apparently unfamiliar." The revelers were Robbie Robertson, Rick Danko, Richard Manuel, and Garth Hudson—Bob Dylan's band, the Hawks—who had recently moved to town to be near their reclusive leader (drummer Levon Helm would soon rejoin them, moving into the West Saugerties house shared by Danko, Manuel, and Hudson and known to locals as "Big Pink"). "Howard had heard my zany Marshall McLuhan album and he had heard a tape that Richard, Rick, and Garth had recorded in their basement," says Simon. "It was entitled 'Even If It's a Pig, Part Two.' Like the McLuhan album, it was a crackpot production. So Howard thought we all would be a good match. He was right."