Wikimedia Commons/cyclonebill
To some, the concept of "wake and bake" is a tired anachronism left over from the 60's and pop-culture parlance. To legions of others, it's simply ritual. Through it all, consumers turn to
Canna Provisions
—whose guides know how to answer the questions that burn in cannabis consumers like a fresh pot of dark roast.
An interesting interplay of activities goes on in the brain when pairing cannabis with caffeine. Be thoughtful in your consumption if it's your first time adding cannabinoids to your caffeine crescendo in the morning. The classic euphoric effects attached to coffee consumption can often feel amplified while pairing with cannabis; many consumers prefer flower or vaping with cannabis first thing in the morning versus using edibles, which take longer than flower/inhalation to process before their effects are felt.
Images courtesy of Canna Provisions
MassMosa has a favored terpene profile.
Choose your strains well, such as
Smash Hits
cannabis, grown exclusively for Canna Provisions in the Berkshires. Think about how strains and different terpene profiles (those natural oils and aromas in cannabis that help influence the psychoactive aspects of THC) already affect you, and which ones you want to amplify with caffeine. Then you can really enjoy crafting a perfect wake and bake session with cannabis. Use full-spectrum chews and gummies with your morning coffee, or even spread some THC butter (which you can make at home using products found at a dispensary) on perfectly browned toast.
Many enjoy flower with their morning coffee, and you can find bundled collections of great products at Canna Provisions, named #1 Adult-Use Dispensary by Chronogram readers. Selections include the actual "Wake and Bake" kit featuring some killer Berkshires coffee, a ceramic mug with a cannabis leaf on it hand-made by a Western Massachusetts artist, and a Smash Hits pre-roll. Our staff love the strains
Massmosa
and
UFJoe
, given their terpene profiles, and you can ask a guide in our store about different strains to experiment with.
Images courtesy of Canna Provisions
UFJoe's terpene profile is loved by Canna Provisions's staff.
As always, be sure to hydrate before you consume, especially when you are consuming by smoking flower in the morning. Inhalation can be dehydrating as can coffee, and the only thing worse than a caffeine headache is one that's due to dehydration.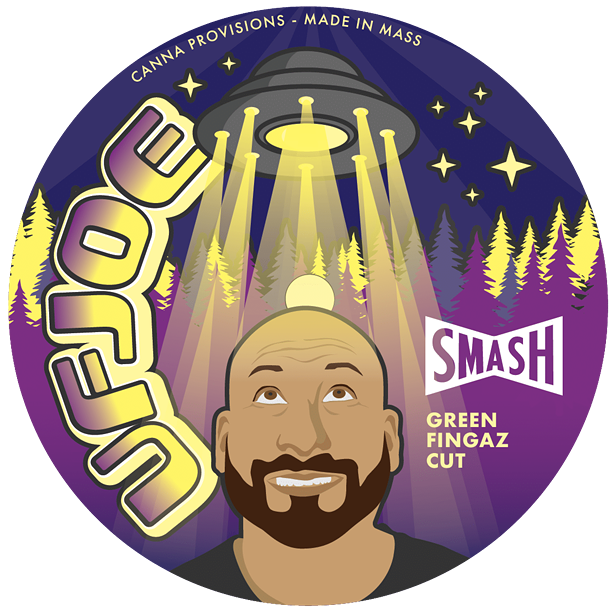 Images courtesy of Canna Provisions
In the end, when you've found the product, the strain, the ritual, and the right reason to kick off your day with the boon of cannabis and caffeine working in harmony, it's a good day indeed.
Even if that reason is "just because it's Thursday."