The cast of "The World Goes Round": Christopher deProphetis, Melissa Marye Lehman, Kenneth Kyle Martinez, Lisa Sabin, and Denise Summerford.
It's an unusual love story: two separate worlds searching for a new partner without knowing where to find the other. Turns out they were only a 10-minute drive apart.
The story begins eight years ago, when a group of Broadway-level artists from around the country built a small theater company in the Hudson Valley. They quickly grew into the Half Moon Theatre Company, nestling into a new home at Poughkeepsie's Black Box Theatre. But something was missing. They were hungry to bring things to a higher level. Fast forward to this past March at the unveiling of the Marriott Pavilion, a state-of-the-art performance center on the world-renowned Culinary Institute of America campus in Hyde Park. With an 800-seat auditorium to host the college's events and guest speakers, the cooking college also craved something to take center stage.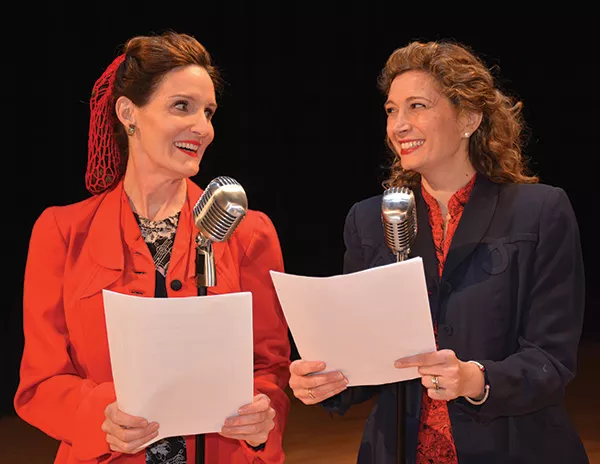 After seeing a few HMT productions, Dr. Tim Ryan, president of the CIA, turned to his team, knowing they had found their match. "Half Moon Theatre are professionals with professional Broadway and New York City theater experience," says CIA Food and Beverage Senior Director Waldy Malouf. "The Hudson Valley should be an area where we have that sort of level of production. We do that with our food. We thought we'd do it with [HMT] as well."
And just like that, a marriage was born.
Combining two leading artistic and cultural organizations together offers an experience unlike anything in the area or the nation, says Molly Renfroe Katz, executive director of HMT. "This is like taking dinner theater to a whole new level," she says.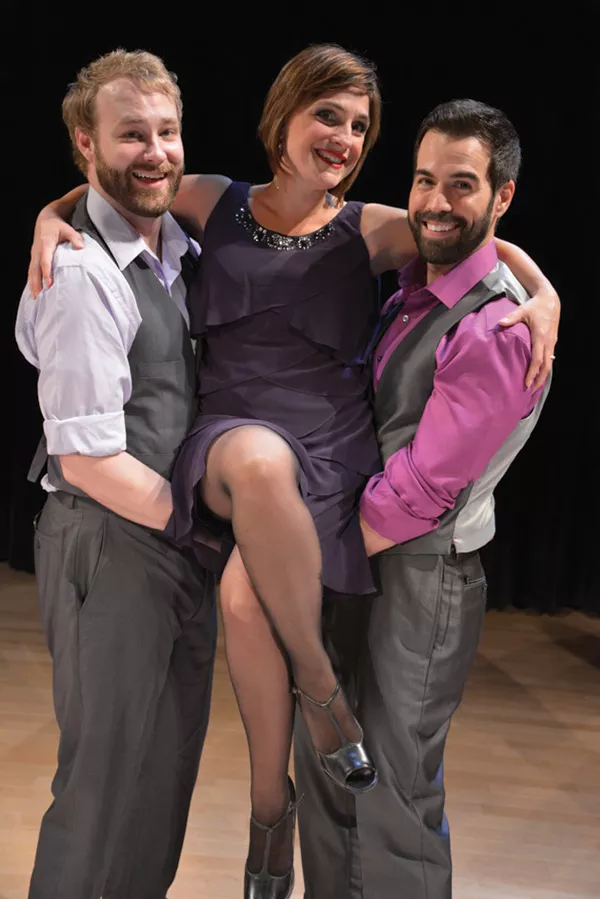 The new partnership kicks off this fall, lasting through February with HMT's eighth production season. Shows will run Friday and Saturday evenings, with Saturday and Sunday matinees. Guests will have the unique experience of dining at one of the CIA's three on campus restaurants—French cuisine at The Bocuse, farm-to-table favorites at American Bounty, or authentic Italian delicacies at Ristorante Caterina de' Medici—with the option of a $39, three-course, prix-fixe menu for the evening performances. Some of the menu items will correlate with each performance's theme, preparing diners for what's ahead.
This year's season features three productions chosen specifically to fit the space and with broad-based appeal, says Katz, with tickets ranging from $35 to $45. High-energy cabaret runs November 1 through 16 with "The World Goes Round," featuring Kander and Ebb's quintessential Broadway tunes, including "All That Jazz" and "New York, New York." Come the holiday season, "It's a Wonderful Life: The 1946 Radio Play," will take the stage December 5 to 20, offering a winter classic for the entire family.
The final performance highlights the CIA and HMT partnership at its best with Beck Mode's "Fully Committed," January 16-25, a comedy following one actor playing 40 different characters at a booming New York City restaurant. Katz says they hope to bring out CIA chefs before or after the show to discuss the realities of the restaurant business.
It's okay to still want to snack during the shows too. While eating's not allowed inside, a pre-show and intermission concession stand will offer some in-house fresh pastries, grab and go meals, and a full bar with espresso drinks.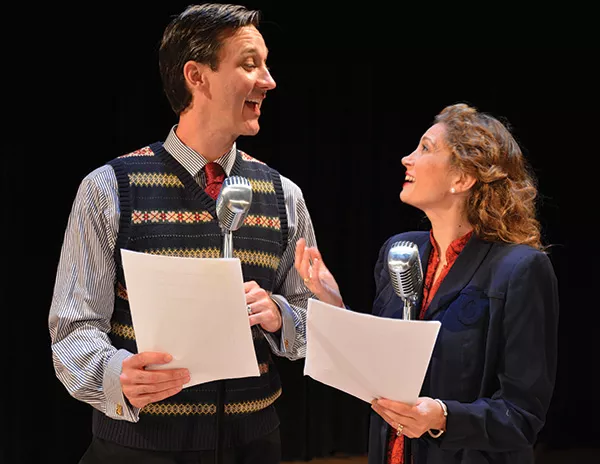 CIA students and staff are encouraged to attend the performances, but Katz says she hopes this draws in the greater community, creating a regional theater between Albany and New York City for all ages and demographics. "You feel like you're in New York City," she says. "We want to be a fixture that in a way can touch people's lives through entertaining, and to provide a gathering place for families that love theater."
Larger plans are in the works for more collaborations and future productions, but right now Malouf says they'll take their time to see how this season pans out. "Let it grow organically on its own at first. We have very high hopes for it," he says, "and think it's going to work very, very well."
"The World Goes Round," Half Moon Theatre's first performance, runs November 1 to 16 at the Marriott Pavilion at the Culinary Institute of America in Hyde Park. (800) 838-3006; Halfmoontheatre.org. For lunch or dinner reservations at the CIA: (845) 471-6608; Ciarestaurantgroup.com.
—Zan Strumfeld