Drive around the Hudson Valley long enough and you're likely to spot a handful of pro-ag bumper stickers with slogans like "No Farms, No Food" and "Know Your Farmer." But how many people have actually shaken the hand that feeds them? Not many, determined Kevin DePodwin and Lindsay Barton.

The recently engaged couple moved to Roxbury in Delaware County not long ago, and quickly became regulars at the Round Barn farmers' market in Halcottsville. "We started meeting farmers behind the scenes last fall and thought to ourselves, 'How do we go visit farms more?'" DePodwin says. "Farmers are busy and don't want people just people popping in, so there needs to be more organization. I thought to myself, 'Maybe there's a market for this.'"
About a month ago the couple launched Table to Farm Tours to address the disconnect between growers and consumers. This brand new, agricultural venture gives you a taste of the Catskills through daytime and evening excursions, partnering with about 40 different Hudson Valley farms, distilleries, and wineries for delicious and fun educational visits.
Barton and DePodwin explain their new venture as "a wine tour, but for farms" (children are welcome). Guests meet at Roxbury General Store, where a 15-passenger van picks them up and shuttles them to four or five farms throughout the day. A daytime excursion generally lasts from about 9:30am to 4:30pm and includes a farm-fresh lunch. The tours are curated to provide a varied experience, stopping at different types of farms representative of the Catskills. During the trip, could visit a maple syrup farm, a livestock farm, a dairy farm, fruit orchard, and/or a vegetable farm. Along the way, guests have the opportunity to browse, buy, and eat at each stop, making the venture profitable for producers as well.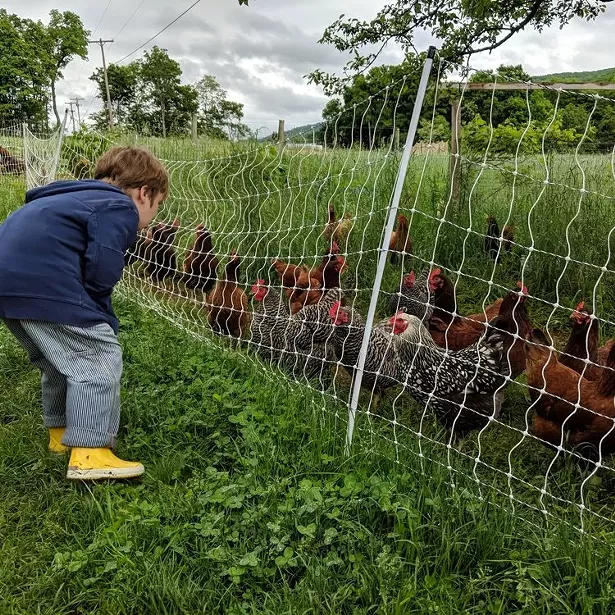 East Brook Community Farm
In addition to day trips, Table to Farm offers distillery, cidery, and vineyard tours in the evening, as well as private events. Evening tours typically run from 4:30pm to 10:30pm and include a farm-to-table dinner. Custom, private events can be booked through the Table to Farm website. Create your own tour, choosing from Table to Farm's participating farms, including Betty Acres, The Bull & Garland, Dirty Girl Farm, East Branch Farms, Heather Ridge, Roxbury Mountain Maple, Scrumpy Ewe Cider, Union Grove Distillery, and the Vineyard at Windham. See the full list of partners here.
DePodwin says reception has been great from guests and farmers alike. "The guests always say how incredibly passionate the farmers are," he says. "It's nice for people to see where their food comes from and that the people really care. These are not factories or mass productions, but small, family-owned farms. People get to see how food is raised on that scale."
Check Table to Farm's calendar for upcoming tours and to buy tickets. Tours start at $95 for adults and $80 for children under 12 with a meal, snacks, and tastings included.