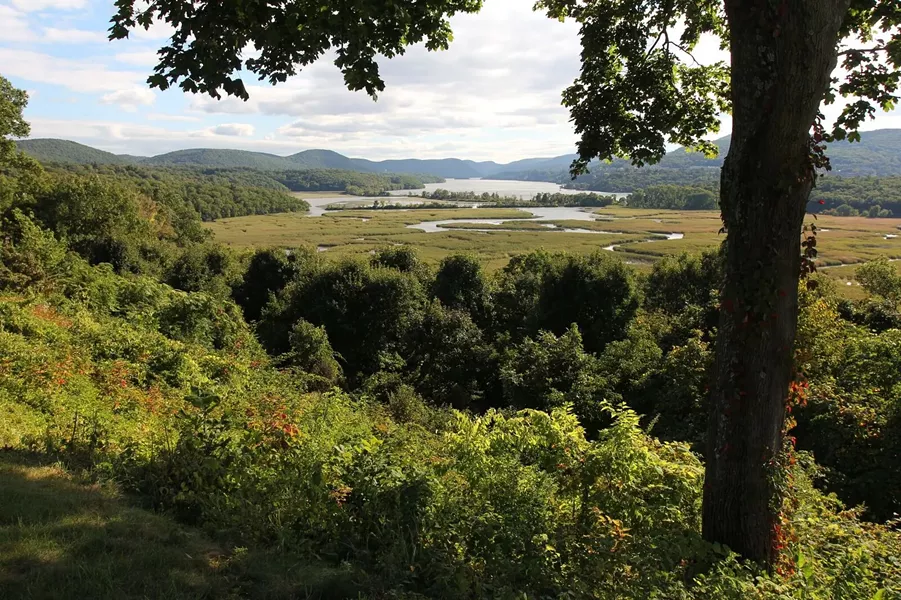 Looking to turn your boring train ride into an adventure? There's an app for that. Whether you're a daily commuter, a tourist, or a first-time rider, the trek from New York City through the Hudson Valley can feel never-ending. The one salvation is the spectacular view of the Hudson River out the window—and now, a brand new phone app is giving travelers meaning to the scenery.
Virtually explore over 100 tourist sites along the Hudson with the Hudson River Train Tour app. Using location services, the app delivers voice tours and guided information about destinations as they pass by. With a free download of the app on your mobile device, you'll embark on an interactive tour of historical and cultural landmarks from Manhattan to Albany.
To start off, the app allows you to select a theme: "What's Out the Window," which features riverside sites that can be seen from the train; "Freedom & Dignity," which educates about historical sites relating to the American Revolution, Civil Rights movement, and other important periods of history; "Nature & Culture," which showcases natural landscapes, artists, writers, and architecture; or "Corridor of Commerce," which focuses on early settlement, economic development, and the Industrial Revolution. The app uses real-time mapping services to tell you about nearby sites related to the topic along the way.
The final theme, "Voices of the Hudson," offers audio stories that educate and entertain about the Valley. There is also a map feature that plots each of the points along the virtual journey.
Hudson River Valley National Heritage Area, which is managed by Hudson River Valley Greenway, developed the app in partnership with the National Park Service. It is available in the Apple App Store, Android App Store, and Google Play.