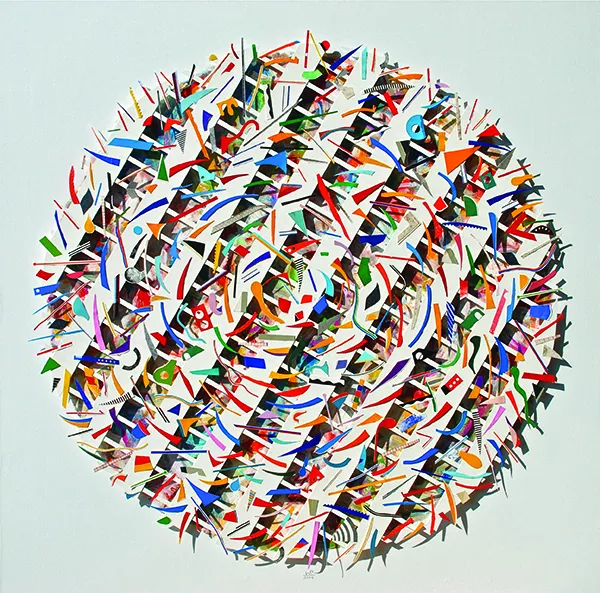 "Hidden Target" by Werner Pfeiffer
Pfeiffer's work is steeped in Surrealism and Dadaism, his pieces often reflecting the blur between reality and the imagination. He likes his work to "play a coy game of hide-and-seek with illusion and reality." Pfeiffer also tries to connote the act of reading in a more dynamic way, producing what he calls Book-Objects. These pieces are hands-on and interactive, urging the viewer to get involved in deconstructing and reassembling them. "My work is part game, part readings, part artistic expression," he explains.
Film by Stephen Blauweiss. Produced by ArtistFilmDocs.