This month's print edition of Chronogram features a dramatically-lit Simi Stone leaning an elbow on the bar in BSP Kingston.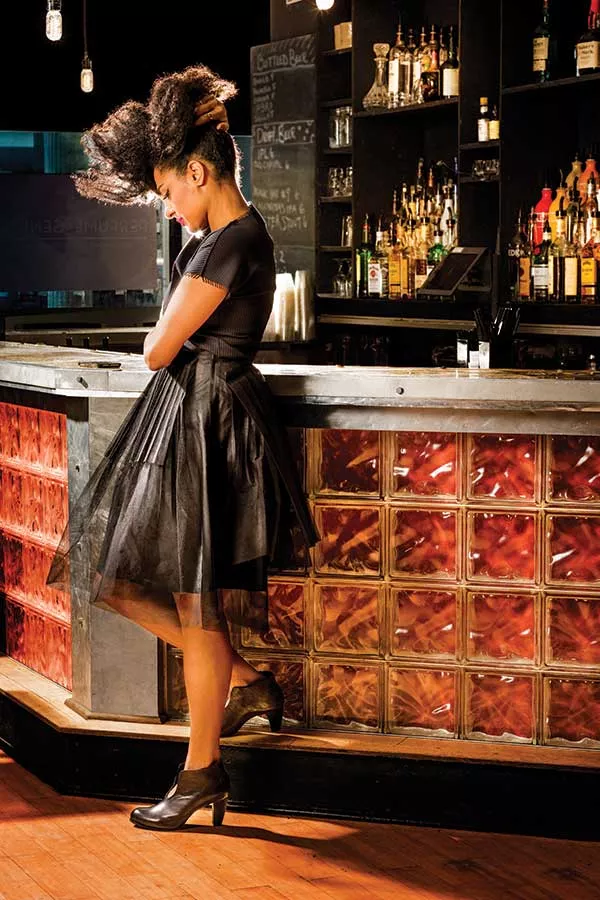 Stone is one of the local musicians featured in our spring 2015 fashion shoot photographed by Franco Vogt.
"I'm a fan of psychology. I love analyzing people and what makes them really work," the photographer says. "For me, photography is one of those things that allows me to actually look into someone, really kind of spend a few minutes with them and during that time...kind of figure out what they like, what they don't like about themselves, and how to accentuate positive parts about them."
Independent filmmaker Stephen Bluweiss sat down with Vogt to talk about his passion for portraiture, what goes on behind the scenes, and his advice for budding photographers.
Film by Stephen Blauweiss. Produced by ArtistFilmDocs..