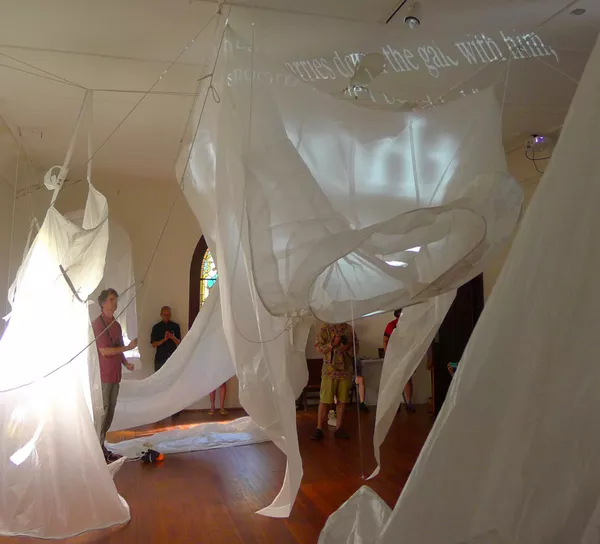 David Appelbaum
"It's a Big World in There," Kate Hamilton, July 2014, CHRCH Project Space, Rosendale.
The latest of New Paltz-based artist Kate Hamilton's oversized garment sculptures was installed in July at the CHRCH Project Space in Rosendale, while she was in residence at the Women's Studio Workshop. For "It's a Big World in There," Hamilton experimented with rigging to make the giant clothes move—imagine billowing white shirts belonging to an Eileen Fisher-clad giant. Artist Tona Wilson (video) and Jonathan Elliott (sound) collaborated with Hamilton on the interactive, site-specific installation.
Film by Stephen Blauweiss. Produced by ArtistFilmDocs.