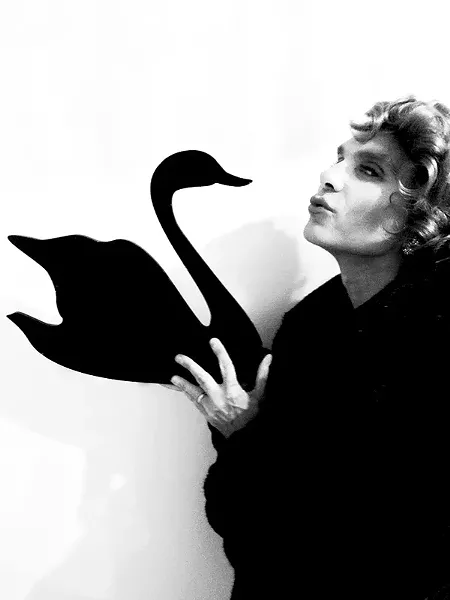 Keith Carollo
Chris Bick as Gertrude Garnet.
Keith Carollo sits down with filmmaker Stephen Blauwiess to discuss his work and his photo of his husband, Chris Bick, who stars as Gertrude Barnet the STS Playhouse production of Charles Busch's "The Lady In Question." Bick is featured on the cover of our November issue, along with a swan that was constructed by Keith Carollo using his laser cut artwork. Carollo discusses his style of art, which emphases shapes, geometrics, simplicity, and perfection.
Film by Stephen Blauweiss. Produced by ArtistFilmDocs.