The 1969 Woodstock Music Festival was more than just a concert. A historical, cultural, and political event, the festival solidified the importance of collective power and youth voices. Bethel Woods Center for the Arts, a nonprofit cultural center on the original site of the 1969 festival, is celebrating the 50th anniversary of Woodstock by shedding light on the ripples of change that the festival inspired with their series of events celebrating Woodstock's legacy.
From May to October 2019, the Vibrations event series will explore the way that contemporary social justice movements can trace their roots to the activism of the '60s through music, iconic photography, film, mindfulness, environmental stewardship, deep space, and more. "We still have the fight for civil rights, though we may call it social justice. We still have the fight for women's rights, though we may call it Me Too. We still have the fight for gay rights, though now it's LGBTQ," says assistant curator Julia Fell. "The fact that we can have a civic dialog about these issues and that young people are taking a stand is a direct link to the '60s."
Vibrations kicks off on May 18 with Deep Field, which celebrates the 50th anniversary of the moon landing with a film screening, scored by Grammy-winning composer Eric Whitacre. Following the film, which shows never-before-seen images from the Hubble Space Telescope, Whitacre along with a team of NASA astronomers, scientists, and astrophysicists will discuss the modern era of space exploration. Deep Field is part of Bethel Woods's Lunar Weekend, which will also include a star-gazing sleepover, a rocket launching, and an inflatable planetarium.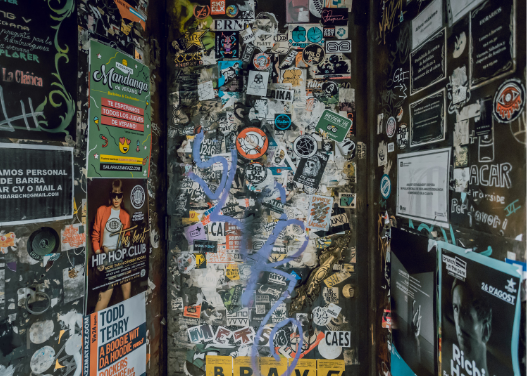 Before Facebook and Ticketmaster, people found out about concerts and events through evocative, eye-catching posters. The Power of the Poster event on June 5 will bring together the original Woodstock poster designer David Edward Byrd and Broadway poster designer Frank "Fraver" Verlizzo. The designers will take participants on an educational adventure through the political and social power of posters over the last 50 years.
There's something for everyone to enjoy and learn from this season at Bethel Woods, including new, powerful PBS documentaries on the Woodstock Festival, examining the power of music and change, and festivals concerning health, sustainability, and mindfulness. As one of the world's top 25 amphitheaters, Bethel Woods Center for the Arts is the perfect space to inspire education and justice for new generations, while also recognizing the significance of historical moments like the Woodstock Music Festival.
See the full Vibrations event lineup.