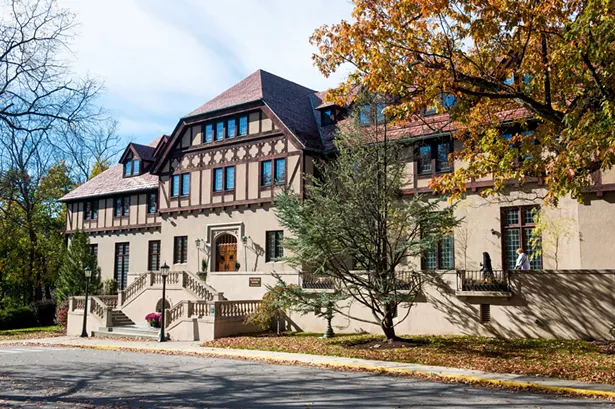 Courtesy of Vassar Alumnae House
Picture your wedding, conference, or holiday bash in a Tudor mansion set to a backdrop of leaded glass windows and exquisite wood paneling. The
Vassar Alumnae House
, headquarters for the Office of Alumnae/i Affairs and Development and a spot for Vassar community members to stay overnight, also offers elegant spaces that the public can rent out to host events amidst the school's beautiful, storied campus.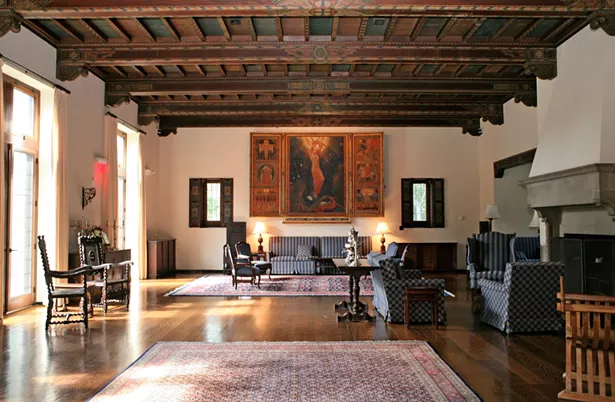 Courtesy of Vassar Alumnae House
Originally opened in 1924, thanks to a donation from two sisters and Vassar alumnae, the space was created to be "a center for activities of the alumnae of the college and a welcoming hearthstone to all," according to Alumnae House Manager Martha Barry.
The space—an American Tudor-style building also known as "the House of a Thousand Treasures"—has lived up to that original goal and then some, offering folks a historic, warm home for countless weddings, bar/bat mitzvahs, showers, conferences, retreats, meetings, fundraisers, recitals, holiday parties, and receptions in the century since it was inaugurated.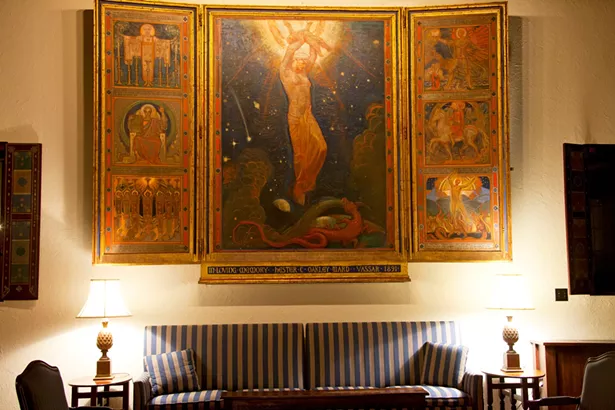 Courtesy of Vassar Alumnae House
"It's like a Tudor-style castle in the heart of the Hudson Valley," Barry says. "The immediate expression of guests upon entering Alumnae House is 'Wow, this is amazing, we never knew this was here.' Many couples who choose to use Alumnae House for their wedding receptions do so because they don't feel they need to decorate or do any more. It is established and timeless. It's a hidden gem, steeped in history, and welcoming to all."
According to Barry, the Alumnae House can host events ranging from intimate gatherings to parties of up to 400 attendees. The dining room seats up to 100 guests (but they can accommodate more depending on the head-count and the type of event you're throwing). She also says her staff can customize the space and move just about any furniture in the space—save for the beautiful, massive Steinway piano that stays put in the living room.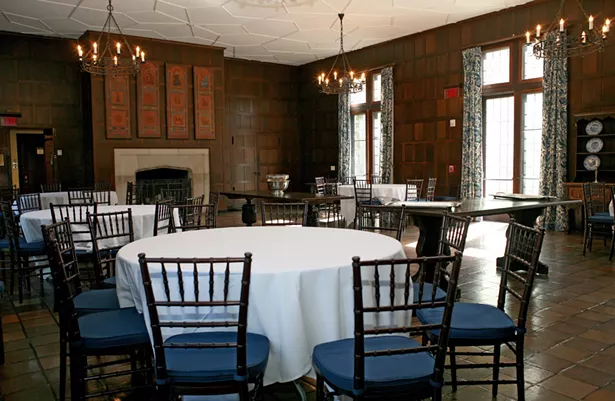 Courtesy of Vassar Alumnae House
The house also has list of four approved caterers that may sound familiar if you're a Hudson Valley local: Main Course, Twisted Soul, Artist's Palate, and Lund Expressions. All four caterers use locally sourced ingredients and can create customized menus that accommodate client taste preferences and dietary restrictions.
To host your next event at the Vassar Alumnae House in all its Tudor glory, contact Martha Barry, Alumnae House Manager, at (845) 437-7150 or via email at mabarry@vassar.edu