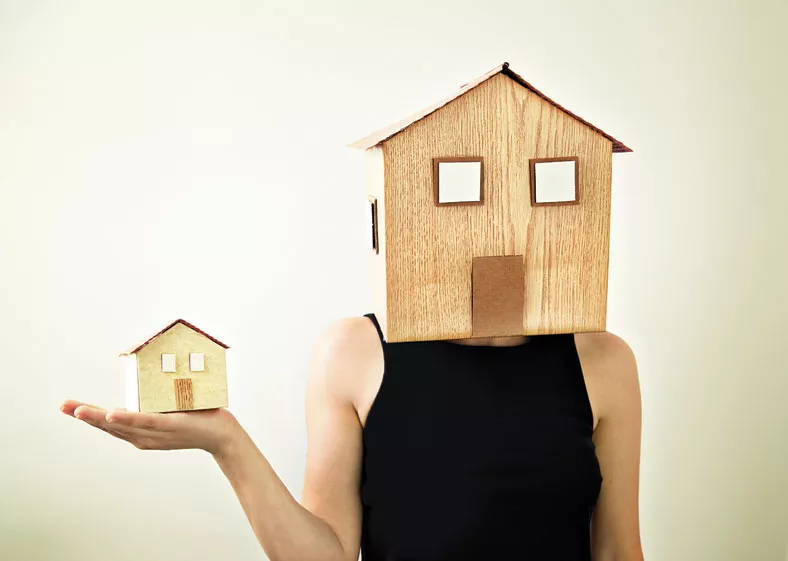 Searching for new income sources can be problematic during a challenging economy, but decreased property prices offer individuals an opportunity to purchase reasonably priced homes as investment vehicles. Elda Zulick, principal broker at Grist Mill Real Estate in Saugerties, believes the timing is right for purchasing multifamily homes and even entering the landlord business. "It's a buyer's market. The average two-family home in Saugerties is $188,000. People look at properties and will want something that generates income right away but when you buy, you're buying for the long run," she says.
Zulick has been in real estate since 1974 and owns income property. She knows what it takes to manage the business end of property ownership. "To keep good tenants, you have to be a good landlord and have mutual expectations in your leases," Zulick says. "We know our boundaries from the get-go. When I look at new tenants, I want to rent to someone that will be compatible and have commonality with tenants I have. In all my years, I've only had to evict tenants twice."
Overall, she felt her experiences were positive and offered the following advice to prospective buyers. "You need a realtor that listens, a structural person to check out the property, and an attorney who looks out for the buyer's interest. It's very important to have a mortgage officer who knows what the underwriter needs, as well as a reliable banker."

Eyesore to Income
According to Zulick, income properties can be beneficial to communities because a formerly neglected property can be rehabilitated and offer new opportunities. "If something is in disrepair, there are investors who come and maintain buildings and fix a former eyesore to create a decent place to live, which can only improve a community," Zulick says.
Michael Maroney echoed Zulick's belief that the current market offers reasonably priced properties. Maroney is a licensed realtor with Win Morrison Realty in Kingston and spoke favorably of the city. "Kingston is reinventing itself and it has a lot to offer everyone," says Maroney. "People will always be looking for apartments or homes to purchase, to sell, or to rent."
According to Maroney's research, Kingston property prices vary and offer prospective buyers with many options. "Two-family properties vary in price from $90,000 to $280,000. Prices for four-family properties are as low as $100,000 to as high as $350,000."
He said researching population growth can help prospective buyers make an informed decision. "Find an area with good population growth where rental prices are such that you can turn a profit," Maroney says. "If the funds are available, hire a property management company. Most charge a flat rate or fee between 4 to 12 percent of the rental fee per month."
"If something is in disrepair, there are investors who come and maintain buildings and fix a former eyesore to create a decent place to live, which can only improve a community."
—Elda Zulick, principal broker,
Grist Mill Real Estate, Saugerties


Don't Get Emotionally Involved
Megan Park grew up with the belief that real estate was a good investment and purchased three two-family homes in 2001 with her husband. "We bought one in Kingston, one in Highland, and one in Gardiner that we lived in ourselves," Park says. "About a year later, we bought a fourth in Saugerties."
Park purchased the properties prior to the real estate boom and recalled having good credit and helpful mortgage brokers assisting throughout the process. "We also had a checklist of things to consider, from pests to buried oil tanks to flood plains to noise levels. It also helped us figure out cash flow from forecasted rents, expenses, and maintenance. The real estate boom had not reached its fever pitch, so all of our houses were really reasonably priced."
Asked what difficulties she has faced being a landlord, Park reflects on one issue that resulted in unanticipated expenses. "I've had one eviction. One family, after getting behind, moved out in the night and did not tell me. I didn't find out until a week or so later, when the other tenant mentioned the things left around the house," says Park. "I couldn't believe what they had left behind. I had to rent a Dumpster to clear out the junk—furniture, clothing, toys—that they left. It was sad and upsetting."
Park recommend not getting emotionally involved when issues arise. "Stay on top of rents. If people fall behind, get on them and get them out. It doesn't get better. Don't get emotionally involved or attached."
Park said despite challenges, the overall experience allowed her to leverage money and create certain freedoms. "It has given us a certain amount of freedom with work," she says. "When things are running smoothly, money appears in the mailbox every month and it's a wondrous thing. But when something goes wrong, it's often a big thing and very stressful. We sold the house in Gardiner for a nice profit in 2006. We sold the house in Saugerties a year after we bought it and broke even."
Opportunities Galore
Purchasing income property can be daunting, but realtors agree that the current market offers prospective buyers more opportunities than before.
"I would take an optimistic view of the market. Now is an opportunity, especially for young people, to live in one part of a property and rent the other out. This gives them a step up in building equity and maintaining good credit," says Zulick.
She adds that calculating appropriate rents relies on many factors. "Who pays for heat and other utilities can cut into profits. In the Village of Saugerties, the water rates just went up, and that has cut into my profit margin."
Park recommends that buyers focus on purchasing the newest properties they can afford, which can boost profit. "If you are going to buy residential rentals, buy as new as you can afford, with as many amenities as possible. Amenities are important. Stay on top of repairs, and if you are not handy, find a handyman you can trust."
She says renting to vacationing families can be especially lucrative. "There was a time when we rented our own house in Gardiner as a vacation rental. It was the perfect retreat from the city. I love the vacation renters. They send a big deposit and their rent in advance. Vacation renters have the money to spend on a week away, and they are generally no trouble."