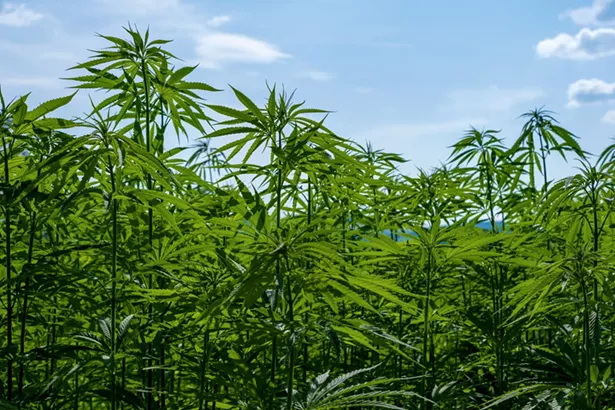 In early December, Governor Andrew Cuomo signed legislation that dramatically changed the legal and regulatory framework for the state's hemp industry. The new law, which comes into effect March 9, establishes a more streamlined regulatory framework for hemp growing and processing, as well as the sale of hemp and hemp extract. The legislation touches on every part of the industry with implications for everyone from prospective commercial hemp growers to those who simply use CBD products.

We asked Marissa Weiss, Esq., an associate attorney at the Walden-based firm Jacobowitz & Gubits to help us wade through the weeds and understand what just went down in Albany.

1. So why is there a new law?
Prior to this new law, hemp regulation in the state was hazy at best. Since the state's
Industrial Hemp Agricultural Research Pilot Program
began in 2015, more than 80 farms and businesses have been granted permits to participate in the industry. However, all hemp licenses were labeled as either hemp grower or hemp processor, and there weren't clear rules for those who wanted to enter both markets. The world of CBD products like CBD oil was even more difficult to navigate since virtually no state or federal regulations existed.
The new hemp law attempts to clear some of this up. Starting in March, hemp licenses will be split into "industrial hemp" and "hemp extract." Industrial hemp is any product grown for industrial fiber or grain purposes and hemp extract is any product made or derived from industrial hemp that is intended for human or animal use or consumption. The hemp extract category will be further split into three types of licenses: CBD grower, CBD manufacturer (e.g. manufacturing and selling CBD products other than oils), and CBD extractor (e.g. extracting and manufacturing CBD oil).
2. Does the new law affect the licenses of current New York hemp growers?
If you're a current grower with a valid license, nothing in the new law affects you right now. However, the 2014 Farm Bill provision that supports the establishment of individual state licensing programs will expire on October 31, 2020. As a result, states will need to adopt the rules of a new federal program by November 1, which may impact New York State's program.
If you want to start growing hemp in the 2020 growing season and beyond, you'll still need to apply to the state's Industrial Hemp Agricultural Research Pilot Program. Applications for the program are anticipated to open in early 2020.


3. How does the new law affect New York hemp processors?
The new law will affect the state's hemp processors the most. All hemp processors must now only use raw hemp product grown within the state. Since hemp extract is now split into three licenses instead of one, it's also possible that one processor may now require all three different licenses depending on their business.
In addition, a separate license will now be required for each facility where a licensed activity takes place. One exception: CBD extractor license-holders can obtain a license that includes the growing of hemp at the same property. Since licenses must be renewed every two years and incur a fee based on the amount of hemp extract (or by gross annual receipts in the case of CBD sales for CBD manufacturer licenses), the impact to hemp entrepreneurs' bottom lines could be pretty substantial.


4. Will this affect CBD retail sales?
CBD retail sales were previously entirely unregulated. Under the new law, they're now covered by CBD grower, manufacturer, and extractor licenses. This means that CBD growers, processors, and extractors will not be permitted to sell hemp extract products without an additional license.
The state Department of Agriculture and Markets will establish the full licensing program in early 2020. Once that's established, licensed CBD growers, processors, and extractors will be allowed to grow, manufacture, and/or sell CBD products as a dietary supplement.
Additionally, any CBD products must now include labels that warn customers of the potential impact of consumption. No label can state that hemp extract can cure or prevent any disease without the necessary additional FDA approvals.
It's also still illegal to sell foods and beverages with CBD added. Some people have pointed to a provision in the new law that allows for the addition of less than 20 milligrams of CBD per 12-ounce beverage. However, Governor Cuomo and the state legislature have agreed that this provision will be removed prior to the law's effective date of March 9. Therefore, it will remain illegal to sell foods and beverages with CBD added.
One buzz kill: The changes are not solidified yet. Governor Cuomo and the state legislature have agreed that additional legislative changes, which include revising provisions regarding CBD-infused food and beverages, can be enacted before the law takes effect on March 9.


Jacobowitz & Gubits law firm is committed to providing sound legal navigation to those looking to wade through the ever-changing world of hemp. It's important to consult an attorney well-versed in legislation and laws surrounding hemp prior to spending time, money, and effort in applying for the new licenses. Their office can help with applications and will be further investigating the impacts of the new federal program throughout 2020 in order to provide updated legal guidance to current and new growers alike. Learn more at www.jacobowitz.com.