Poets and performers will retreat underground once again this summer for the 20th annual Subterranean Poetry Festival in the cool comfort of Widow Jane Mine in Rosendale. The cavern, an abandoned room-and-pillar style limestone mine, now functions as an underground performance venue. The event features Druis Beasley, Cara Benson, Steve Cotten, Geof Huth, Maryrose Larkin with Eric Matchett, Sharon Mesmer, Wayne Montecalvo, Lori Anderson Moseman with Tom Moseman, Michael Peters, Richard Rizzi, R. Dionysius Whiteurs with Phillip Levine and David Wolach. The featured artists work in numerous styles including prose, sound-imaging, single word and graphic poetry. Much of their work also incorporates foreign languages, music, video, and other artistic mediums. The festival kicks off August 28 at Century House Historical Society in Rosendale at 1pm. Suggested $5 donation to benefit CHHS. (845) 658-9900; www.centuryhouse.org.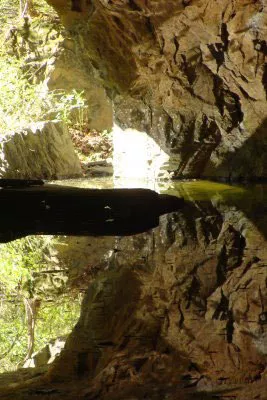 Geof Huth
Inside the Widow Jane Mine in Rosendale.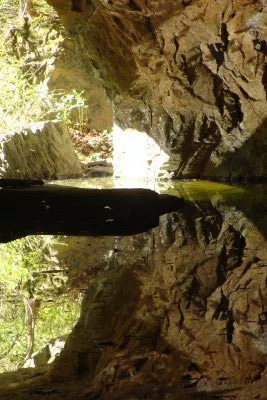 Nancy Huth
Inside the Widow Jane Mine in Rosendale.