Page 2 of 3
Connor Kennedy
Leader of Connor Kennedy & Minstrel and freelance guitarist extraordinaire
I became a David Bowie fan last January. The timing is scoffable, undoubtedly, by the likes of thou musically refined Chronogram readers and writers—but I am at perfect ease with the circumstances: "Sweet Thing" > "Candidate" > "Sweet Thing (Reprise)" on 1974's David Live. Porches' Pool has a song called "Mood," which I managed to play over and over and over. Mild High Club's Skiptracing showcases lots of things I like: slinky grooves, 12-string guitars, and MELODY (see "Windowpane" off of Timeline). Whitney's Light Upon the Lake is a wonderful production, and the songs don't tire. I dug up The Terror, the 2013 release from the Flaming Lips, which I didn't care for upon release, and fell deeply into it. Jenny Lewis remained a constant source of inspiration and enjoyment through this year, both through her back catalog of (three) solo records and her new band, Nice as Fuck, who put out a short-but-solid, self-titled record of bare bones, hook-based earworms—I also sat in the front row like a dork for her Rabbit Fur Coat 10th anniversary show at the Capitol Theater in Portchester, mesmerized and energized by her masterful example of the craft. Leonard Cohen's You Want It Darker I declared a masterpiece upon first listen. By now, I've lost count of how many times, but I cannot control my smile, or the wrenching of my gut, any better than the first listen.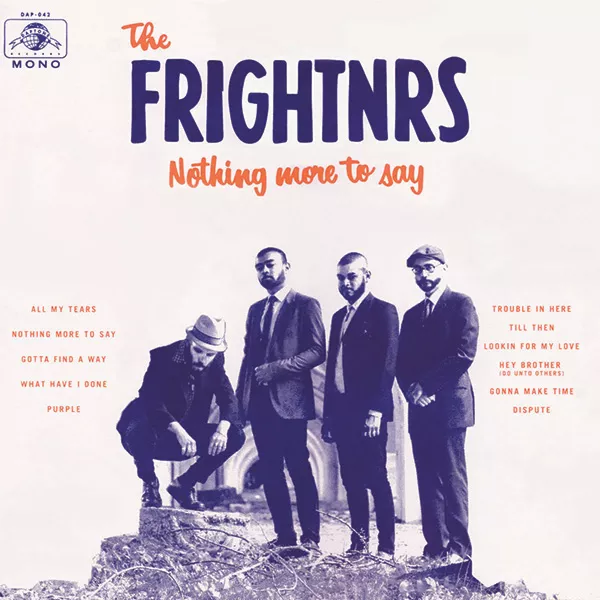 Paul Higgins
Host of WKZE's "Nightshade" and "Sunday Brunch"
January began with the gut-punch of discovering David Bowie's exquisite Blackstar, then fantasizing about seeing him play it live, then raving about it at a party, then finding out he had gone...all within 15 hours. I also discovered new depth and detail in the half-speed remasters of Peter Gabriel's 1977-2002 album catalog. Ska was represented in fine form with the Frightners' Nothing More to Say, another release that carried a posthumous torch, in this case for lead singer Dan Klein. Our local live music scene thrived with great evenings out with It's Not Night: It's Space, Madeleine Grace, In the Kitchen, the Forefathers, and Max's New Hat. Hudson's Lady Moon & the Eclipse's new EP, Believe, takes R&B, Zap Mama, and Remain in Light and blends them into a sophisticated, funky, percussive, globe-trotting exploration of cosmic connections. Daniel Lanois took his "church in a box" (AKA pedal steel guitar) to greater ambient pastures with the help of Rocco DeLuca. Their album Goodbye to Language alternates between yearning and seething. I can't go on about 2016 without talking about Twain, the amoeba-like ensemble that forms around Mat "MT" Davidson. I discovered him by accident and in him I have found a plaintive, yearning voice in the tradition of Tim Buckley, Harry Nilsson, and Will "Bonnie Prince Billy" Oldham. Twain's newest offering is Alternator E.P. Keeping this to just 2016 releases was a challenge. So much music flows through the 'KZE studios and I'm often years behind before I finally catch up to something. Honorable mentions: Elliot Moss, John Metcalfe, the Sweet Clementines, Security Project, Baird Hersey & Prana, Lisa Hannigan, and Talk Talk.