John Lefsky
Proprietor of New Paltz record store Jack's Rhythms
The year seemed to be bookended by aural tombstones: Bowie's Blackstar and Leonard Cohen's You Want It Darker. In between, I've also been listening to Lodestar, the first album Shirley Collins has released in over 30 years. Her voice is deeper and weathered, the instrumentation spare, and the songs morbid. Always a party in my head. It's not all despair, though. My favorite album of the year may be Idris Ackamoor and the Pyramids' We Be All Africans. Ackamoor has been around since the `70s and hasn't released a new album since 2004. It's Afro-jazz with echoes of Sun Ra. Other favorites: Terry HQ (Australian postpunk) and Heron Oblivion (a heavy-psych band with British folk elements; like a heavier Pentangle/Fairport). Too many more to mention, including two studio albums by Thee Oh Sees, great stuff by Swans, Nick Cave, Eno, Dwarfs of East Agouza, Bob Mould, and local heroes Shana Falana and the Sweet Clementines.
Morgan Ywain Evans
Freelance music scribe and Walking Bombs vocalist
This year can be broken into three distinct sections for me. Early 2016 started with a lot of promise for me, so I was enjoying more dreamy, melodic, introspective rock like Marriages or the industrial space metal of Boston trio InAeona. Once Bowie died, I was completely swallowed up by the experience of Blackstar for a while, to the extent that it made most other music seem pathetic in scope. Midyear I went to Europe for the first time, to Estonia and Finland, and I heard a lot of '80s pop hits like Samantha Fox on the radio there, and weird, probably suspicious copies of Drake's "Hotline Bling" resung by a white dude with a Finnish accent over bad EDM while I was partying in a swamp full of sinkholes next to actual death-trap sinkholes. At the end of the year, I got really introspective while making my own pending album, Brave Hours, and pretty much just listened to Globelamp's fairy-folk The Orange Glow, doom band Eight Bells, or Wax Idols' 2015 goth-pop gem, American Tragic. On the local front, I had a blast opening for stoner rockers Geezer for their self-titled CD release and would tell everyone to check out them and psych rockers It's Not Night: It's Space. And of course Shana Falana's record is a blast.
MK
Host of Radio Woodstock's "Locally Grown"
The local music scene has been crushing it in 2016! Just a few off the top of my head: The Sweet Clementines put out their stunner, Lake Victoria, in January; we got an epic new release from It's Not Night: It's Space in June with Our Birth Is But a Sleep and a Forgetting; and Black Table actually got me listening to metal, which is no small achievement, with Obelisk. I've also got to give some love to New Paltz slack rockers Seymour, whose self-titled album blows most of the major label releases I've heard this year out of the water. It could pass for an early Dr. Dog record that somehow got lost in the sofa cushions. Speaking of which, Dr. Dog's The Psychedelic Swamp made me blissfully happy with its joyfully surf-rocky grooves. And of course I've been digging on Innocence Reaches from my favorites, Of Montreal—it's not a perfect album or anything, but the single "It's Different for Girls" is the perfect feminist anthem for the moment and a total banger. Childish Gambino's wildly different new effort Awaken, My Love! has also been in heavy rotation in my car lately—my favorite thing about him as an artist is his ability to completely reinvent himself every time he puts out an album, and this old-soul vibe he's putting out is totally working for me. Bruno Mars dropped 24k Magic in November and it was pretty much game over for me. It's a 33-minute funk/R&B fantasy with not a moment wasted. I can't stop grooving on "Chunky" or getting lost in "Versace on the Floor," and I'm not even mad about it.
Michael Eck
Musician with the Lost Radio Rounders and the Ramblin' Jug Stompers, Chronogram contributor, Proctors Theater publicist
In July, the Bang on a Can All-Stars presented a live reading of Brian Eno's Music for Airports at MASS MoCA. Stuck in the middle of the calendar, that performance served as a lynchpin. In a year filled with death, the idea of having sounds that could function in the moment, in the background, in the cerebrum and the aorta, seemed potent. As such, John Cale's bold, brave reworking of Music for a New Society (as M: FANS) was a boon. The same with Eno's own The Ship and Trixie Whitley's Porta Bohemica. Whitley's show at Club Helsinki in September was as mesmerizing as Music for Airports, but in a visceral, grinding way. Her voice is a room you could live in. Speaking of voices, it was a delight to hear Beth Orton's sophomore effort, Kidsticks. Not her second album, you say? Listen to the first, then this, and you'll understand it is—a sure return to the trippiness of the debut, with all that whisper and heather floating over the top. Machines, it turns out, can make music in the right hands. Despite the desire for icy sounds this year (I did vote for Kraftwerk on my Rock and Roll Hall of Fame ballot, after all), the single record I listened to the most was Sierra Hull's masterful Weighted Mind. Forget the instrumental skills, Hull revealed herself to be an insightful, clear-eyed songwriter, with enough youthful angst to remind us all of what it's like to be alive (in a year filled with death).
Connor Kennedy
Leader of Connor Kennedy & Minstrel and freelance guitarist extraordinaire
I became a David Bowie fan last January. The timing is scoffable, undoubtedly, by the likes of thou musically refined Chronogram readers and writers—but I am at perfect ease with the circumstances: "Sweet Thing" > "Candidate" > "Sweet Thing (Reprise)" on 1974's David Live. Porches' Pool has a song called "Mood," which I managed to play over and over and over. Mild High Club's Skiptracing showcases lots of things I like: slinky grooves, 12-string guitars, and MELODY (see "Windowpane" off of Timeline). Whitney's Light Upon the Lake is a wonderful production, and the songs don't tire. I dug up The Terror, the 2013 release from the Flaming Lips, which I didn't care for upon release, and fell deeply into it. Jenny Lewis remained a constant source of inspiration and enjoyment through this year, both through her back catalog of (three) solo records and her new band, Nice as Fuck, who put out a short-but-solid, self-titled record of bare bones, hook-based earworms—I also sat in the front row like a dork for her Rabbit Fur Coat 10th anniversary show at the Capitol Theater in Portchester, mesmerized and energized by her masterful example of the craft. Leonard Cohen's You Want It Darker I declared a masterpiece upon first listen. By now, I've lost count of how many times, but I cannot control my smile, or the wrenching of my gut, any better than the first listen.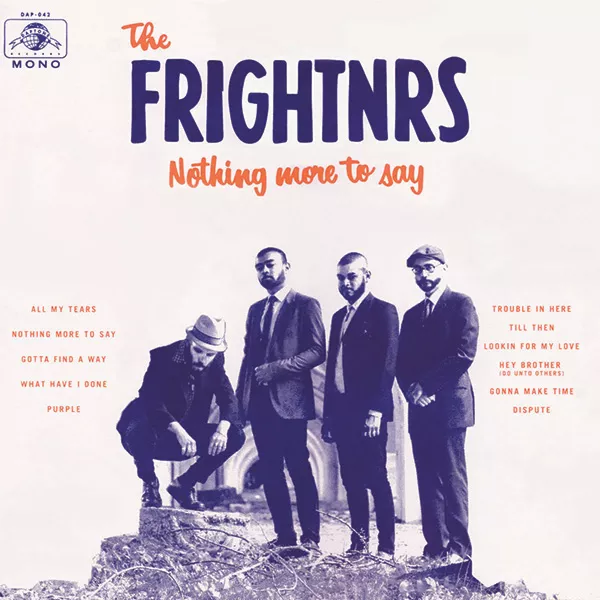 Paul Higgins
Host of WKZE's "Nightshade" and "Sunday Brunch"
January began with the gut-punch of discovering David Bowie's exquisite Blackstar, then fantasizing about seeing him play it live, then raving about it at a party, then finding out he had gone...all within 15 hours. I also discovered new depth and detail in the half-speed remasters of Peter Gabriel's 1977-2002 album catalog. Ska was represented in fine form with the Frightners' Nothing More to Say, another release that carried a posthumous torch, in this case for lead singer Dan Klein. Our local live music scene thrived with great evenings out with It's Not Night: It's Space, Madeleine Grace, In the Kitchen, the Forefathers, and Max's New Hat. Hudson's Lady Moon & the Eclipse's new EP, Believe, takes R&B, Zap Mama, and Remain in Light and blends them into a sophisticated, funky, percussive, globe-trotting exploration of cosmic connections. Daniel Lanois took his "church in a box" (AKA pedal steel guitar) to greater ambient pastures with the help of Rocco DeLuca. Their album Goodbye to Language alternates between yearning and seething. I can't go on about 2016 without talking about Twain, the amoeba-like ensemble that forms around Mat "MT" Davidson. I discovered him by accident and in him I have found a plaintive, yearning voice in the tradition of Tim Buckley, Harry Nilsson, and Will "Bonnie Prince Billy" Oldham. Twain's newest offering is Alternator E.P. Keeping this to just 2016 releases was a challenge. So much music flows through the 'KZE studios and I'm often years behind before I finally catch up to something. Honorable mentions: Elliot Moss, John Metcalfe, the Sweet Clementines, Security Project, Baird Hersey & Prana, Lisa Hannigan, and Talk Talk.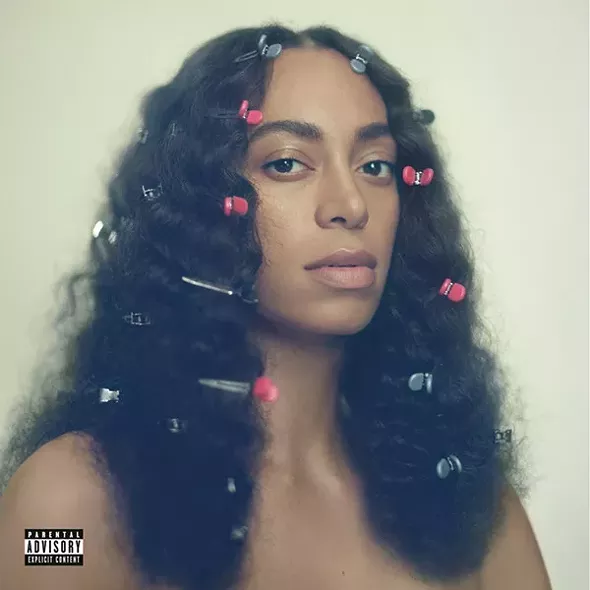 Ron Hart
Freelance writer and Chronogram contributor
A lot of people I loved died in 2016, from the last of my grandfather's siblings to in-laws to friends to the seemingly never-ending list of folks I grew up watching on a screen or reading or listening to who crossed that rainbow bridge these last 12 months. We don't need to list the names again. You know who they are. So, with all this sorrow following me around like a cartoon rain cloud, I feel like I picked a strange time to take a deep appreciation of commercial pop radio. For the first time since the '80s, pop radio has become a fascinating place for innovative new sounds. The influences of Thom Yorke and Kanye West's Roland 808s and heartbreak and the new wave, R&B, and hip-hop I grew up listening to in the Reagan and Bush Sr. eras are being reappropriated by my generation's children and even grandchildren to take these sounds and recode them for the Snapchat era. The stellar Solange album, A Seat at the Table, owes as much to Panda Bear as it does to Rhythm Nation-era Janet Jackson. Nuno Bettencourt plays guitar on the new Rihanna LP, Anti. The Weeknd, who's been blazing this path since he mysteriously emerged in the late '00s with his Trilogy, hit platinum again with Starboy, which captures that neon mist that imbues Sign o' the Times through a Daft Punk midnight groove straight out of a peaking DJ set at a Newburgh skate park rave circa 1993. I feel like the Top 40 is really beginning to speak my language for the first time in so long, and at a moment when the levity of this music we listen to every day on the radio has reached such equal levels of quality and kitsch that it's proven to be quite a soothing salve for a soul wrought with the pain of having to say good-bye too many times in just one year.