With the aim of getting other perspectives of the Hudson Valley music scene, we asked a select cast of local musicians, writers, record store folks, radio DJs, venue bookers/owners and others to tell us what sounds they dug in 2013, which local artists they enjoy, what releases they're looking forward to in 2014, and which artists they have their eyes and ears on.
Deborah McDowell
Co-owner of Helsinki Hudson
In our spare time, [husband and co-owner] Marc Shafler and I listen to our LP collection—Barbara Lynn, Dinah Washington, Nat King Cole, Betty LeVette, and [1985 Earthworks Records compilation] The Indestructible Beat of Soweto. I listen to old friends who have played Helsinki that I love, like Olu Dara and Mose Allison. Local artists are particularly important to us. I'm always wondering what new bent Tommy Stinson is taking. Otto Hauser is always up to something interesting. Bobby Previte and the monster players for his Voodoo Orchestra North series are hot stuff. There's Simi Stone, Gail Ann Dorsey, Alexis P. Suter, the Wiyos, Stephen Merritt, Kris Perry, Jordon Weller and the Feathers, the Faux Meek, Young Paris, Lady Moon, Murali Coryell, my duo, the Double D's, and many others. I'm looking forward to music in 2014 from Trapper Schoepp and the Shades, Holly Williams, Lake Street Dive, Devon Allman, Emily Wells, Simone Felice, Frankie Lee, Swear and Shake, Elvis Perkins, King Krule, and Chic Gamine.
DJ Lunar Moss
Host of WGXC's "The Lunar Moss Radio Show"
I started the year off listening to a Chilean double-header: Föllakzoid's 2 brings a super-tight, poundingly austere, modern, motorik sound, while the Holydrug Couple's Noctuary (both Sacred Bones Records) tends more toward hazy meditations ruminating between equal parts sun and shadow. She Beats (Chapter Music) by Beaches has nice hooks and a great balance of fire and air. After years of reaffirming my love for the classic Wire LPs Chairs Missing and 154 (1978 and 1979, consecutively; reissued by Pink Flag Records), I realized maybe it was time to stop sleeping on Colin Newman's solo material from relatively the same era. So, so good! I continue to be amazed by Craig Leon's Nommos (1981; reissued on Superior Viaduct). I've dug performances locally from Lea Bertucci, Silent Isle, and Alexander Turnquist. I'm looking forward to new releases from Amen Dunes, Sunn O))), Lorelle Meets the Obsolete, and the new collaboration by Donovan Quinn and Ben Chasny of Six Organs of Admittance.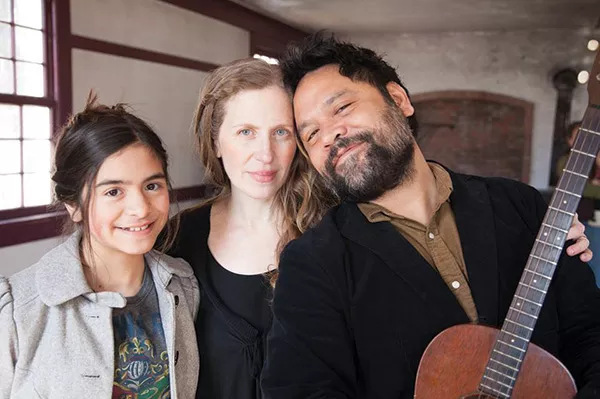 Elizabeth Mitchell and Daniel Littleton
Michael Merenda
Of folk rock duo Mike and Ruthy
This year, the albums we've spun the most include Anais Mitchell and Jefferson Hamer's Child Ballads (Wilderland Records), the Murphy Beds' The Murphy Beds (Independent), Robert Sarazin Blake's Robert Sarazin Blake (Independent), A. C. Newman's Shut Down the Streets (Matador Records), the Milk Carton Kids' The Ash & Clay (ANTI Records), Dan Bern's Hannukah Songs (Independent), and Aoife O'Donovan's Fossils (Yep Roc Records). I saw Leonard Cohen this year, so I dove pretty deeply into his catalog. There's always some classics on our turntable: early Beatles, the Clash, Bob Marley, Pete Seeger, Woody Guthrie, Jack White, Dave Van Ronk, Donovan, The Band, Clarence Carter, '60s ska. Amy Helm is making incredible music and doing a lot to champion local players, and Elizabeth Mitchell and Daniel Littleton remain central to the scene. Natalie Merchant has a new record coming out next year that I'm excited to hear. Connor Kennedy's band is sounding great. We love the Big Takeover. I heard some great recordings by Lovesick recently. And I hear Josh Ritter just moved to the area. We're releasing a live record this winter, as well as starting work on a new Mike and Ruthy studio record.
Chris Silva
Executive director of the Bardavon and UPAC
Bob Dylan is the one artist I am constantly turned on to, especially his albums of the last 10 years, Time Out of Mind, Love & Theft, Modern Times, and Tempest (1997-2012, all Columbia Records). He developed Modern Times at the Bardavon and I got to listen in while it was happening. I really don't think anyone can come close to him these days, or maybe ever. Locally, I love the Lindsey Webster Band. [Webster is] soulful in the extreme and she writes great songs and her band is just amazing. I don't know why she's not a big star. My wife just turned me on to Lorde, who is very cool, hip, and now. That's the thing about music today: It comes and goes so quickly that a "new release" is almost an oxymoron. New today, old tomorrow.
Seth Rogovoy
Editor of RogovoyReport.com, author of Bob Dylan: Prophet Mystic Poet
A few things got a lot of airplay on my home station (and in my car) this year. One old and terribly overlooked album, I think, is Elvis Costello's Get Happy!! (1980, Columbia Records). New stuff I dug this year: Yo La Tengo's Fade (Matador Records), Atoms for Peace's Amok (XL Recordings), David Bowie's The Next Day (Columbia), Kanye West's Yeezus (Def Jam Recordings), Daniel Kahn and the Painted Bird's Bad Old Songs (Oriente Music), and Michael Winograd's Storm Game (Golden Horn Records). And Bob Dylan's Another Self Portrait (Columbia), although not exactly "new," was revelatory. Barely Alive is a terrific young EDM duo based in Great Barrington, Massachusetts, churning out original tracks and remixes at a frantic pace. They're definitely ones to watch.
Mike Amari
Booking agent at BSP Lounge in Kingston; musician with Lovesick and Shana Falana
The records I've listened to most the past year are Mac DeMarco's 2 (Captured Tracks Records), Naomi Punk's The Feeling (Captured Tracks), Thee Oh Sees' Floating Coffin (Castleface Records) and Putrifiers II (In the Red Records), all of Kurt Vile's stuff (Matador Records), Crystal Stilts' Nature Noir (Sacred Bones) is great, Dirty Beaches' Badlands (Zoo Music), Angel Olsen's Halfway Home (Bathetic Records). My favorite locals artists are No Valley (formerly Vacation from Beacon), Dirty River, Alexander Turnquist, Wave Sleep Wave, and Emily Sprague's new project, Florist. For 2014, I'm looking forward to Breakfast in Fur's first proper record (I feel like I know all the songs already!), the new Cibo Matto record (their first in 15 years; they'll be at BSP on February 9), and Future Islands' new record, which they recorded at Dreamland Studios in Woodstock. Mostly, I'm looking forward to two of my own releases! My band, Lovesick, is releasing our first EP in March, and Shana Falana, who I play drums with, is set to release her first LP in 2014.
John Lefsky
Owner of Jack's Rhythms music store in New Paltz
Hardly a week goes by that I don't listen to old favorites Tall Dwarfs and the Mekons. Tall Dwarfs were endlessly inventive with limited resources and the Mekons mix the political and personal while still maintaining a sense of humor. Releases in 2013: The Ex and Brass Unbound's Enormous Door (In the Fishtank Records) and the Bevis Frond's White Numbers (Woronzow Records). Much of the newer stuff I've been listening to is pretty retro: Thee Oh Sees, Fuzz, King Khan, Barrence Whitfield. Neko Case's The Worse Things Get, the Harder I Fight, the Harder I Fight, the More I Love You (ANTI) and Richard Buckner's Surrounded (Merge) have been getting a lot of spins. I don't get out too often, locally, but Breakfast in Fur and Shana Falana are always great. For 2014, I'm watching for new releases by OOIOO, Carla Bozulich, Holly Golightly, the Ettes, Tinariwen, and Tara Jane O'Neil.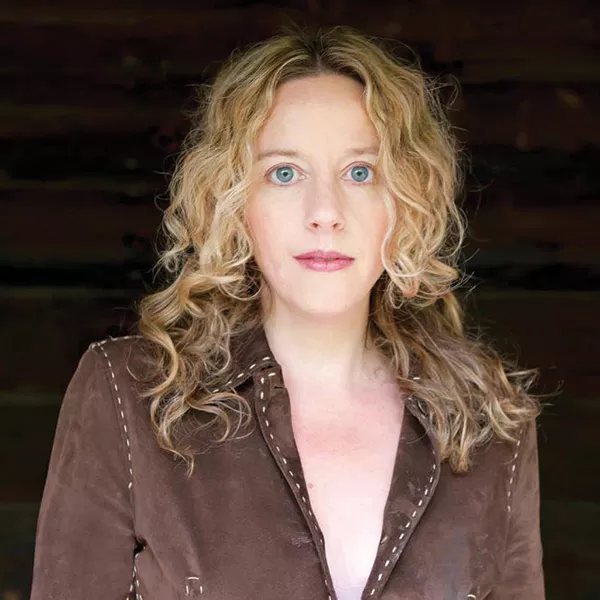 Tony Falco
Owner and booking agent of the Falcon in Marlboro
Wonderful roots-rock music is being kept alive by people from the Band's circle: Garth Hudson, Robbie Robertson, Larry Campbell, Teresa Williams, Jim Weider, Amy Helm, Professor Louie, Byron Issacs, and Randy Ciarlante. I think that Levon Helm's barn has been a wellspring of this Hudson Valley sound. I give credit to Amy Helm and Barbara O'Brien for keeping it going. There is a whole new vibrant world of musicians who are taking this sound to new levels, like Jay Collins and the Kings County Band, the Felice Brothers, Scott Sharrard and the Brickyard Band, Dawes, Chris Bergson, the Connor Kennedy Band, Bow Thayer, CKS, Simone Felice, the Alexis P. Suter Band.
Alexander Turnquist
Fingerstyle guitarist extraordinaire
As far as releases of new music in 2013 go, I've been really into Lubomyr Melnyk's Corollaries (Erased Tapes). I love everything about this album; I could listen to him play piano on a loop for the rest of my life. It's produced by Peter Broderick (who I'm also a big fan of). He holds the sustain pedal down and transforms a grand piano from a solo instrument into a cacophonous orchestra of acoustic bliss. There's also Liam Singer's Arc Iris (Hidden Shoal Records). He blends his expert knowledge of contemporary composition and instrumentation into pop music that is in a league of its own. Zomes's Time Was (Thrill Jockey Records) has lush, deep, organ drones and hypnotic vocals—just a great, mellow vibe. Oneohtrix Point Never's R plus 7 (Warp Records) is a shape-shifting, multi-instrumental trip, one of the coolest electronic records I've heard. And on William Tyler's Impossible Truth (Merge Records), the Nashville guitarist travels from his country roots into psychedelic territories of effected electric guitar and his usual acoustic full jams. My favorite local band is It's Not Night: It's Space. My favorite solo artist is Johanna Warren. With every new year, I have my hopes and dreams that Stars of the Lid will make another record.
Greg Haymes
Editor of Nippertown.com and musician with the Ramblin' Jug Stompers
The albums that most often found their way onto my "hit-repeat" playlist during the past 12 months were actually old favorites by the Band and Bobby Charles, both of which intersect at Charles's self-titled 1972 Bearsville Records album (co-produced by John Simon and Rick Danko). My fave new discoveries were Trixie Whitley's begoggling solo debut, Fourth Corner (Strong Blood Music), and Say Grace (Independent) by low-key Texas tunesmith Sam Baker. Too many worthy local artists to name, but near the top of my list would be the Charlie Watts Riots, Bryan Thomas, Eastbound Jesus, the Last Conspirators, MaryLeigh Roohan, Jim Gaudet and the Railroad Boys, and David Greenberger. For 2014, I can't wait to see what club owner Howe Glassman (ex-Valentine's Music Hall) comes up with for his new Albany music venue—along with a grand, spectacular 95th birthday concert by Pete Seeger.