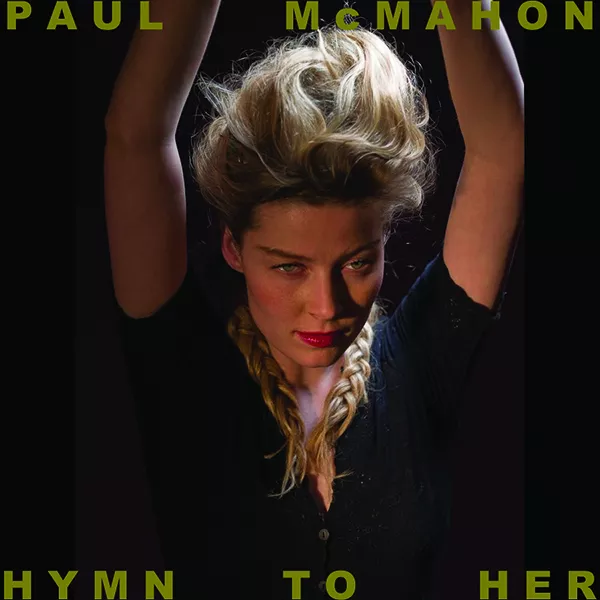 Welcome to our second annual Turning the Turntables music survey. With the aim of getting other perspectives of the Hudson Valley music scene, we asked a select cast of local musicians, writers, record store folks, radio DJs, venue bookers/owners, and others to tell us what sounds they dug in 2014, which local artists they enjoy, what releases they're looking forward to in 2015, and which artists they have their eyes and ears on.
Tony Fletcher
Author of Dear Boy: The Life of Keith Moon, All Hopped Up and Ready to Go, and others
Due to the fact that I'm writing a biography about him, I have been listening to vast amounts of Wilson Pickett. Two artists whose music I was listening to in the late 1980s delivered some of their strongest work to date in 2014—the band James, from Manchester, with La Petite Mort (Cooking Vinyl Records), and Sinead O'Connor, with I'm Not Bossy, I'm the Boss (Nettwerk Music Group). Both records deal explicitly with sexuality, proving that such intimacy is not the exclusive provenance of young pups. They also both deal with death: in James's case, by embracing the passing of front man Tim Booth's mother as a rebirth, and in Sinead's case, with a typically naked confession of her suicidal tendencies. They are the kind of songs that can only be written after decades of accrued experience and wisdom. Equally satisfying were the not one but two full-length collaborations between Brian Eno and Karl Hyde, the former man needing no introduction, the latter beloved in our household as the charismatic front man with Underworld. Eno initially recruited Hyde to help finish various riffs he had scattered around his life; the pair enjoyed the results of that collaboration (Someday World) so much that they immediately headed back to the studio to record an exuberant fresh set of poetry and rhythm, High Life, released just two months later. Naturally, Eno simultaneously unveiled an app that turned the spinning vinyl (yes, vinyl) into 3D grooves. Visiting Muscle Shoals in November for research on the Pickett book, I was fortunate to see a show by Hannah Aldridge, a singer-songwriter better known in Europe than her native Alabama. Her latest album, Razor Wire (Trodden Black Entertainment), exemplifies what I would call "Americana noir," and I highly recommend the video for the single "Howlin' Bones." I'm also eager to hear a full album by Australian wunderkind Courtney Barnett, whose songs "History Eraser" and "Avant Gardener" were two of the lyrical highlights of my year. And my children, 19 and 9, are big fans of Steam Powered Giraffe, who embody the steampunk ethic from the perspective of their robot alter egos. When not being too clever for their own good, they write songs of some beauty.
Ida Hakkila
Host of Radio Woodstock's "The Heavy Light Show"
My favorite album of the year was Freeman (Partisan Records) by Aaron Freeman from Ween. All the songs are really good. The song "Gimme One More" just grabs you, slow and intense and driving, and really soulful too. Kelis's album Food (Ninja Tune Records) was also really good, with each song strong and different from the last. I liked a lot of tracks off the two new Prince albums and Angel Olsen's Burn Your Fire for No Witness (Jagjaguar Records). This year, there were a lot of smart, fun, funky punk songs by bands like Parquet Courts, Future Punx, and Plague Vendor. Bands that remind me of early Devo, the Minutemen, and the Big Boys. The song I played the most this year was Meatbodies' "Wahoo." [In the Hudson Valley] we are surrounded by amazing talent. You have to see Joey Eppard play live. It is actual magic. Of course, Amy Helm. She is channeling the Great Spirit and her band is flawless. Tracy Bonham, Elizabeth Mitchell, Lindsey Webster, Simi Stone! Arc Iris made an incredible album this year and they're great live. Connor Kennedy and everything he is a part of, including Cows and Thunder, who I've seen a few times this year. Also, see any show with the kids from the Paul Green Rock Academy. They work so hard, and it really shows, plus it's a blast! I can't wait for Mark Ronson's new album! The Mystikal and Bruno Mars singles are out as I write this, and they are great. Also looking forward to Harts to release a full-length, and one of my favorites, Unknown Mortal Orchestra, should have a third album out pretty soon.