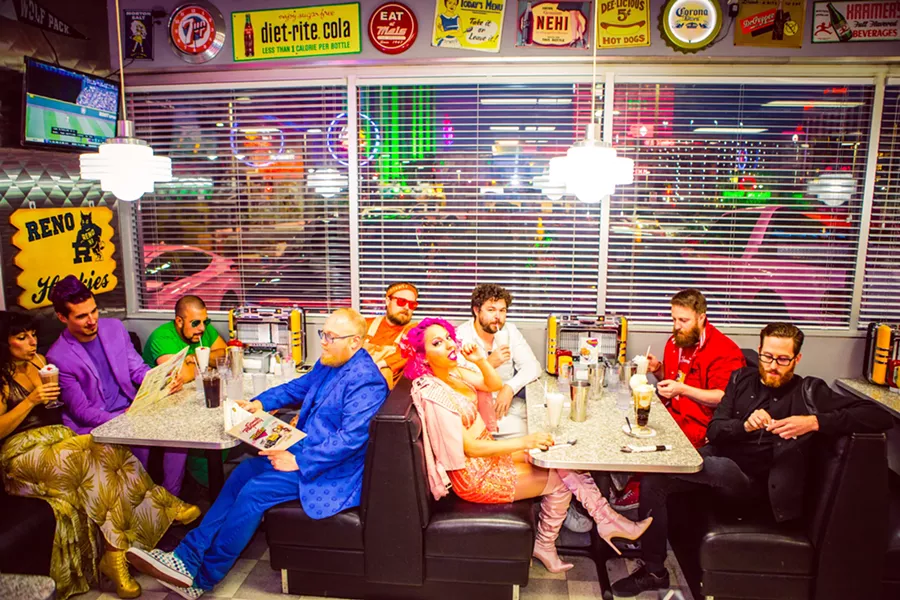 Radio Woodstock and BSP Kingston have teamed up to bring something very funky to Uptown Kingston this Spring. On Friday, April 19, the nine-piece power-funk ensemble Turkuaz takes their rainbow-themed, dance-heavy show to BSP Kingston's historic back room theater. Brass Against will bring their horn-driven protest anthems to BSP as well, as the openers for the show. Grab your friends and get your tickets in advance while you still can, this will be one for the books. Tickets are on sale now!
Turkuaz
The Brooklyn-based nonet made up of Dave Brandwein (guitar, vocals), Taylor Shell (bass), Craig Brodhead (guitar, keys), Michelangelo Carubba (drums), Chris Brouwers (trumpet, keys), Greg Sanderson (tenor sax), Josh Schwartz (baritone sax, vocals), Sammi Garett (vocals), and Shira Elias (vocals). The nine-piece orchestra's

fifth full-length album, Life In The City,

ignites an explosion of energy punctuated by neon hues, deft musicality, and show-stopping singalongs.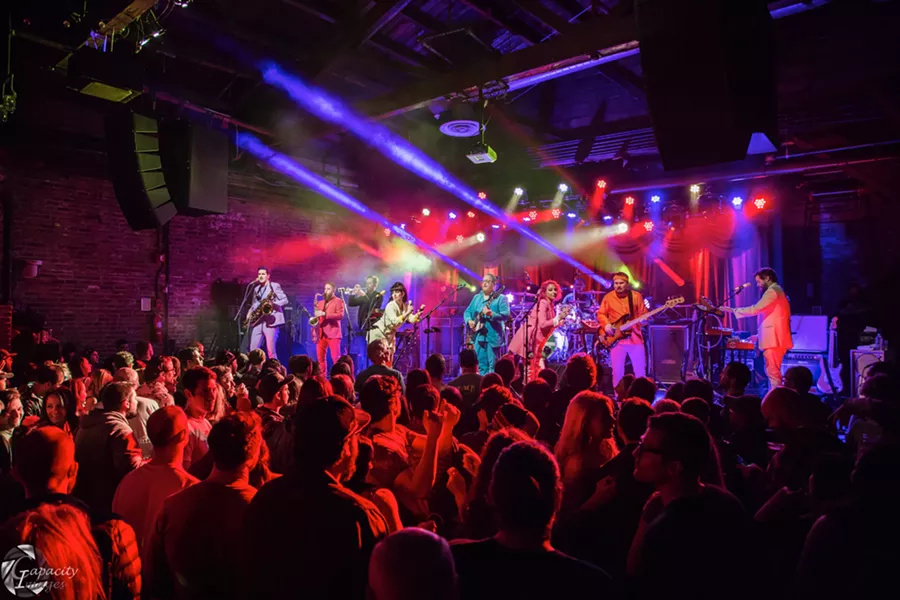 <!———StartFragment———>

"Turkuaz is made up of individuals, each their own shade of the color spectrum," explains Brandwein. "Each person brings a signature style and embodies his or her own color. The respective auras come together to create our sound. The name itself implies that vibrancy, but it's a different spin on turquoise. In the same way, we put a different spin on groove-oriented music by telling stories that you wouldn't normally associate with funk."



"I would love for our music to be a bright spot in an otherwise dark world," he leaves off. "You can come to our shows, let go, exist, and have a good time in spite of what may be going on outside. That's what music does for us. We want to share that."
Brass Against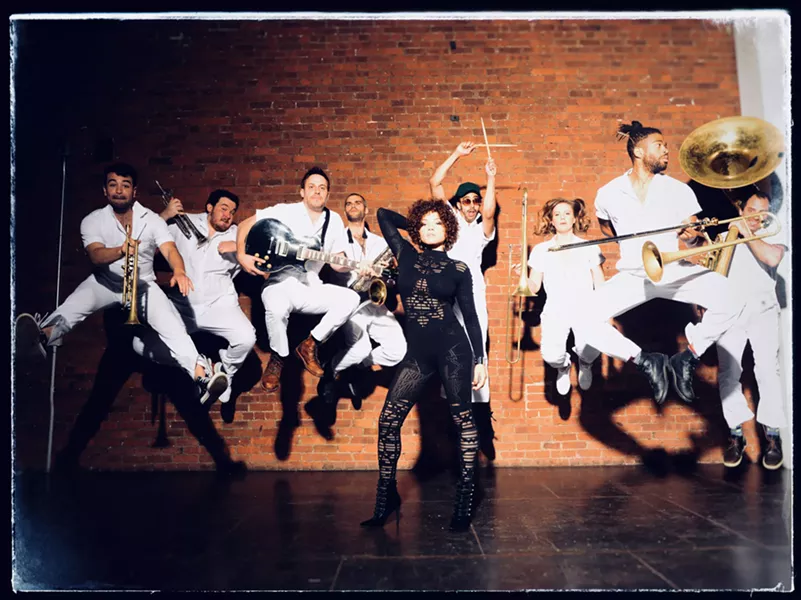 In this politically challenging era, it's time to stand up against the machine. Brass Against is collective of artists, led and curated by Brad Hammonds, who share in the goal of creating brass protest music that calls fans to action. "We want the music we perform to sound inspiring and resonate with people's emotions, encouraging them to act," Hammonds says. "We combine rock and edgy hip-hop to play music that's powerful and empowering. Brass Against is exceptional music with a political edge. We are angry, we are inspired, we are ready for change—and we hope our music amplifies this energy in everyone who listens."

Doors open at 8pm. Brass Against will take the stage at 9 pm followed by Turkuaz at 10:30pm. Dancing is mandatory. Get more information.
<!————EndFragment————>