The
Coppersea Distilling
team would love for you to get a taste of the excitement about the new batch of award-winning Bonticou Crag Bottled-in-Bond Straight Rye Malt Whisky, so they're roasting a pig to celebrate. Come on out to the farm distillery on Springtown Road this weekend for the latest from their fire-fueled stills and hand-raked local malt.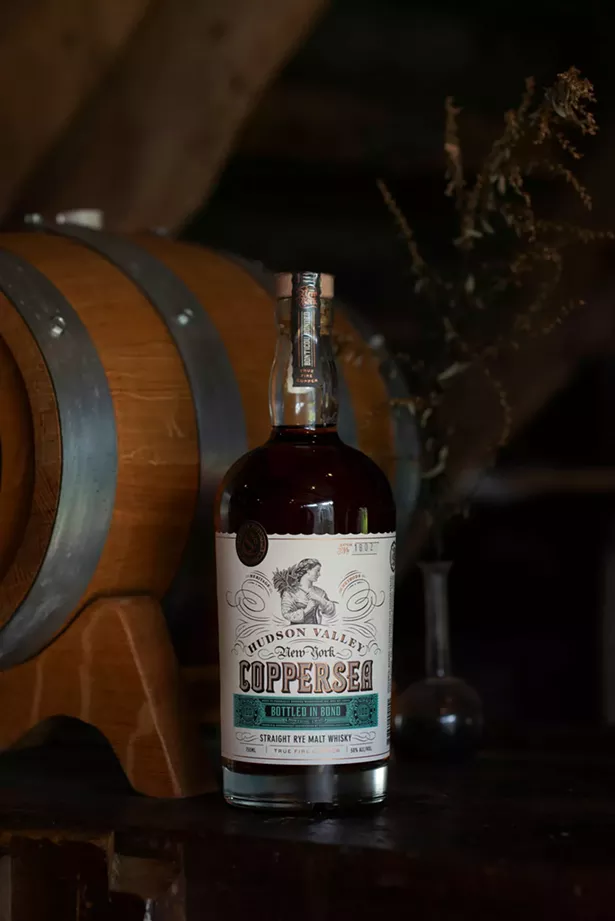 "It's a 100 percent locally made malted rye," says Coppersea CEO Michael Kinstlick, "and the combination of local terroir — our grains are grown on-site or locally sourced — and heritage methods is unlike anything you're used to. We do a seven-day mash in open-top fermenters — that's two or three days longer than absolutely needed, and what happens is a second fermentation in which some of the alcohol converts to add more flavor notes."
After mashing come the direct-fired stills. "We're one of a tiny handful of places using direct fire," says Kinstlick, "and it lends the whisky an enormous depth. It's like when you caramelize onions; you create a whole new batch of organic compounds. All whiskies are 99.9 percent water and ethanol; the flavor and mouth-feel come from that tiny .01 percent. Our process concentrates a wonderful, rich complexity that's truly distinctive."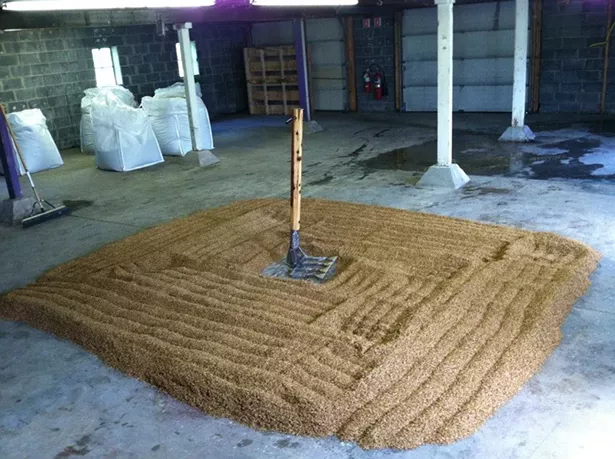 Coppersea Distillery
Grains grown on-site are floor-malted. "When we started, no one was doing it around here," says Coppersea CEO Michale Kinstlick.
"Bottled in Bond" is a designation first established in 1897 as a consumer protection against counterfeit whiskey. To qualify as "bottled in bond," whisky needs to be the product of a single season, distiller and distillery—a standard that meshed perfectly with the Coppersea business model. The Bonticou Crag, of course, refers to the iconic rock of the Gunks (which visitors to the farm distillery are sure to recognize).
"If you've scrambled up Bonticou and looked east, you're looking right down over us," says Kinstlick.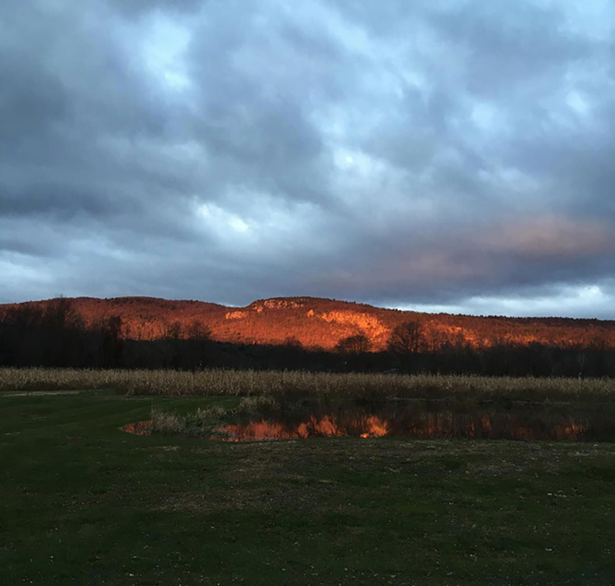 It is, he says, spicy with notes of cinnamon, nutmeg, black pepper and "sort of toasted biscuit, almost bready, with this incredible rich oily mouth-feel. We find it delicious."
Stop by the farm on Saturday, July 6, between noon and 7pm—where Bob Stump & Doug Moody will be providing a mix of Americana music—and see whether you do too.