Images courtesy of Sweet Maresa's bakery
<!————StartFragment————>
Finish up your holiday list (or satisfy your own craving for sugary goodness) by pre-ordering yummy gifts from Sweet Maresa's bakery in Kingston.

Cookies and cakes are a specialty at the bakery, located in the heart of the Stockade District. And everything is carefully crafted, according to owner Maresa Volante. "We make our own butter, and our own jam," Volante says. "We focus on ethical, local ingredients." Try the pear/clove frangipane tart made with pears from Jenkins-Lueken Orchards in New Paltz, or a treat created with stone fruit preserves from Maynard Farms in Ulster Park.
Images courtesy of Sweet Maresa's bakery
Sweet Maresa's specialty is the one-pound Rainbow Cookie: a slab of rich marzipan, meringue cake, raspberry jam, and dark chocolate. "You can slice it up and share it with people—or eat it like a hoagie on your own!" Volante says.
Images courtesy of Sweet Maresa's bakery
"Tins" of assorted cookies are packed in biodegradable paper boxes. The most popular are the Italian cookies: biscotti, pignoli, and rainbow (the bite-size ones). "They're traditional Italian cookies," manager Madison Harmer Hasho says. "They're authentic cookies made with local fruit." Another favorite is the Sugar Cookie Tin, with pistachio cookies, black cocoa crinkles, ginger chews, spruce shortbread, and cranberry orange shortbread. If you're looking for the perfect hostess gift, or if you want to have something special on hand to offer your own guests, pre-order Sweet Maresa's Pistachio Cardamom Crumb Cake or a gluten-free Chocolate Orange Cake.
Images courtesy of Sweet Maresa's bakery
While you're filling out your pre-order list, remember to leave room for macarons. Sweet Maresa's has 25-piece boxes available for preorder: Christmas (five each of eggnog, cannoli, gingerbread, pear & clove, and thin mint flavors!) or Winter (juniper fig, pignoli, regina, rainbow cookie, and bay leaf plum flavors).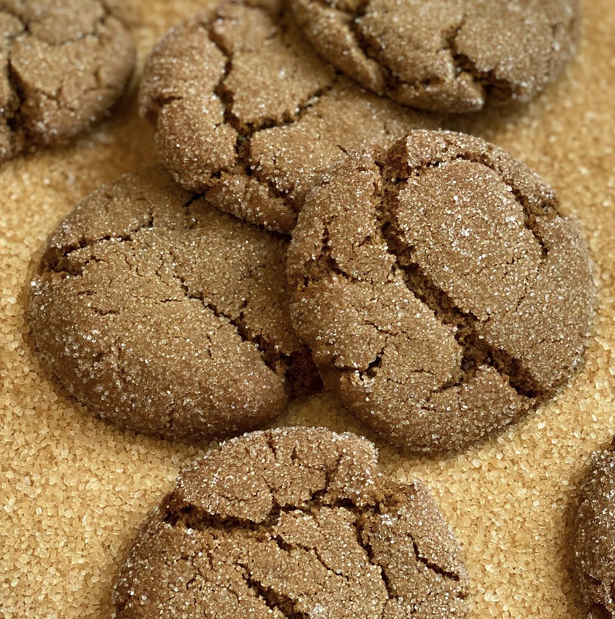 Images courtesy of Sweet Maresa's bakery
In addition to the luscious (vegan) treats, Sweet Maresa's has gifts for any taste, from tees and sweatshirts to Mosser glassware made from vintage molds.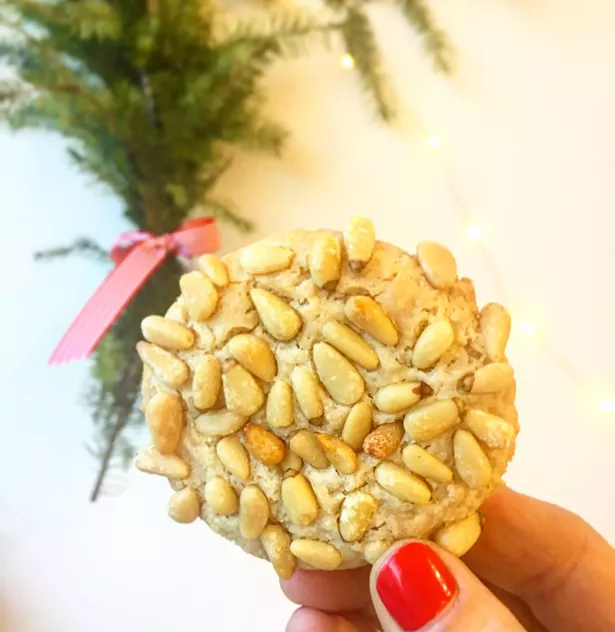 Images courtesy of Sweet Maresa's bakery
Pre-order by December 13 for Christmas shipping, or by December 20 for pickup at Sweet Maresa's bakery at 291 Wall Street in Kingston, or at Confectionery! at 440 East 9th Street, their New York City location co-owned with Lagusta's Luscious.
<!————EndFragment————>