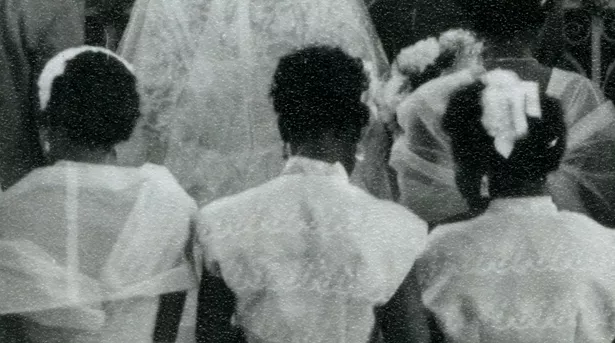 Ain Bailey, Untitled (Our Wedding), 2022, photo detail. Courtesy of the artist.
For over 30 years, the Hessel Museum of Art at the Center for Curatorial Studies, Bard College (CCS Bard) in Annandale-on-Hudson has been setting the tone for contemporary art curation in the Hudson Valley. Since its founding with support by noted contemporary art collector Marieluise Hessel in 1990, the center and its museum, which is free to the public, have served as an important incubation space for innovation and experimentation for CCS Bard students and staff, as well as curators from around the world.


On June 25, three thought-provoking exhibitions are opening at CCS Bard that you won't want to miss: "Dara Birnbaum: Reaction," "Black Melancholia," "Martine Syms: Grio College."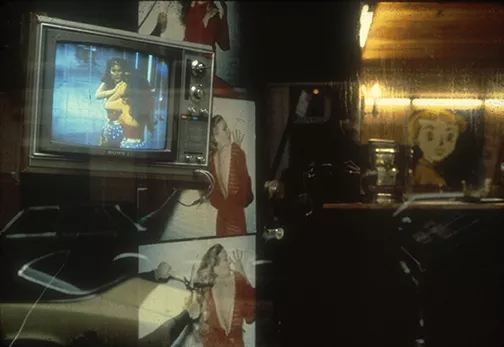 Dara Birnbaum, Technology/Transformation: Wonder Woman,1978/79, single-channel video, color, sound, TOMA. Courtesy of Marian Goodman Gallery, New York.
"Dara Birnbaum: Reaction"
, which runs through November 27, is the first US retrospective of Dara Birnbaum, who recharted the course of video by forging a way to harness television's form and content to "talk back to the media." The show includes works from 1975 to 2011, many not seen in the US for years, as well as key single-channel videos and archival materials that expand on her singular approach to artmaking.
"Black Melancholia,"
on view through October 16, highlights the work of 28 artists since the late 19th century in a necessary examination of Western art's conceptions of melancholy, which were often reserved for white, cis (fe-)male subjects. The show includes new commissions as well as painting, sculpture, film, photography, works on paper, and sound from artists whose careers never reached full recognition or potential during their lifetimes due to systemic erasure.
Martine Syms, Ugly Plymouths, 2020, three-channel video (color, sound), 8:00 minute loop. ©Martine Syms and Sadie Coles, courtesy of the artist and Bridget Donahue, New York City.
"Martine Syms: Grio College", also running through November 27, presents significant new and recent videos and installations and emphasizes the artist's ongoing commitment to photography, highlighting the many methods through which she produces images and the way photography underlies her multifaceted art across form. One of the most insightful and important artists to show how digital media operates and shapes our culture, Syms consistently explores representations of Blackness and its relationship to vernacular, feminist thought and radical traditions.


All three exhibitions open June 25, with a reception scheduled from 2-5pm. The Hessel Museum of Art at CCS Bard is free and open to the public 12-6pm Wednesday-Monday with advance reservation. For more information, visit ccs.bard.edu.