Images courtesy of Upstate Films
A 2021 Hudson Valley Picture Show screening at Opus 40
After opening the doors to its single-screen non-profit cinema in Rhinebeck in 1972, Upstate Films has spent five decades introducing curious and committed filmgoers to an eclectic mix of classic Hollywood and foreign films that represent a diversity of themes, styles, countries, and eras not often seen in mainstream cinemas.


If you've never made it out to a show, or it's just been a while since you snuck out of the house to enjoy the big screen, here are three Upstate Films screenings coming up later this August that are sure to pique the interest of any film buff worth their salt.
Images courtesy of Upstate Films
1926 animated film The Adventures of Prince Achmed screens at Olana on August 19
Do you have a penchant for the artful early days of film? Then head out to Hudson next Friday, August 19 at 7pm for a screening of The Adventures of Prince Achmed at Olana, artist Frederic Church's historic home as part of Upstate Films' Hudson Valley Picture show, an outdoor traveling cinema festival zig-zagging across the Hudson Valley through October.

Based on the classic Middle Eastern tale of One Thousand and One Arabian Nights—a text which Church had several copies of in his own library—the 1926 German animated film by pioneering woman filmmaker Lotte Reiniger uses intricately crafted cardboard cutouts to achieve a magical silhouette effect that remains enchanting nearly 100 years later.
The film will be accompanied by a live soundtrack by Bill Ware and his band.
Tickets are $14 general/$10 Upstate and The Olana Partnership members and free for children under 12 and PANORAMA participants.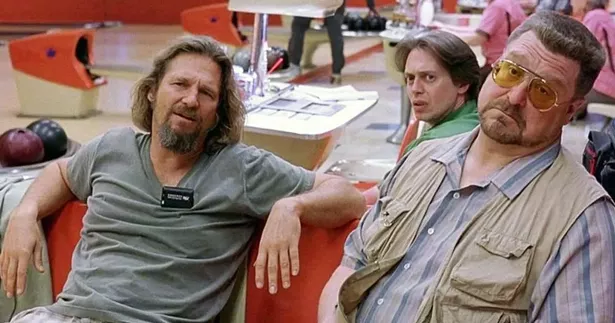 Images courtesy of Upstate Films
The Big Lebowski screens at Community Theatre in Catskill on August 26
On Saturday, August 20 at 7:30pm, singer-songwriter and Hudson Valley resident Natalie Merchant will make an appearance at Upstate Films' Starr Cinema in Rhinebeck to present her favorite film. The classic backstage story revolves around aspiring actress Eve Harrington, who, tattered and forlorn, shows up in the dressing room of Broadway mega-star Margo Channing. As a fundraiser for Upstate Films, tickets are $25 general/$21 Upstate members.


On Friday, August 26 at 7pm the Coen Brothers' cult classic The Big Lebowski will be headed to Community Theatre in Catskill as part of the Hudson Valley Picture Show. Before the screening, the audience will also be treated to live music by Gregory Stovetop and light show by a prolific video creator and live projection artist B.A. Miale. Tickets are $11 general/$7 Upstate members.
Images courtesy of Upstate Films
A 2021 Hudson Valley Picture Show screening at Opus 40
And if all three screenings sound like your idea of a great night, consider becoming an Upstate Films member. The non-profit's membership drive kicked off this month with five new "light-filled" annual membership levels, such as "Lumen," which comes with $7 discounted tickets and invites to private screenings and events for one person, all the way up to "Lux," which comes with two all-access passes for the year, invites to private events, free merch, expedited entry to screenings and events, free concessions at every screening, and complimentary rental of an Upstate Films theater to host your own VIP party with free popcorn and beverages for you and your guests.
For more information about upcoming screenings or to become an Upstate Films member, visit Upstatefilms.org.