Fionn Reilly
David Amram
As you revel in the post-election glow and play it safe against the uptick in COVID, why not consider these socially distanced events?
Dining Event Honors David Amram | November 17
On November 17 at 6pm, Marlboro restaurant and bar
the Falcon
will celebrate the 90th birthday of legendary local musician, composer, author, and artist David Amram. Called "the Renaissance Man of American Music," Amram has written hundreds of musical works and collaborated with such figures as Jack Kerouac, Arthur Miller, Dizzy Gillespie, Bob Dylan, Charlie Parker, Jackson Pollock, Leonard Bernstein, Charles Mingus, Langston Hughes, Pete Seeger, Franz Kline, Eugene Ormandy, Willie Nelson, Hunter S. Thompson, and Thelonius Monk. To complement this jubilant dining experience at the Falcon, the David Amram Quintet will provide live musical accompaniment.
Charity Apple Gleaning in Milton | November 18
Local grassroots assistance organization
Family of Woodstock
is sponsoring its annual Farm to Food Apple Gleaning event in Milton on November 18 from 10am to 12:30pm. Volunteers of all ages are welcome. Please wear a mask or face covering and sturdy shoes. There is a limit of 15 volunteers, and a health assessment that must be completed before arrival, so please preregister by emailing volunteers@fowinc.org or calling/texting (845) 481-0331.
New Art Exhibits in Woodstock | through February 1
On view now through February 1 at the
Woodstock Artists Association and Museum
, which was founded in 1919, are two exhibitions of new works by accomplished area artists: "Stacked Against You" by painter C.J. Matherne and "Innen Welten—Inner Worlds" by sculptor Sascha Mallon. Both can be seen in the museum's recently reopened main gallery, which is open Thursdays through Sundays from 12pm to 5pm.
Bearsville Theater Hosts Rock Academy Livestream | November 20-21
This weekend, local kids' music school the Rock Academy will present the next installment of its ongoing series of livestream concerts from the
Bearsville Theater
. As the event's name indicates, "Punk Rock," on November 20 and 21 at 7pm, promises performances of classic punk rock chestnuts (think Ramones, Sex Pistols, Patti Smith, and others) by the school's current crop of enthusiastic young students. Tickets are $20 for each show, with the proceeds going to support the Rock Academy and the Bearsville Theater during these difficult times.
WGXC Airs Ragas Live Festival | November 20-21
Now in its ninth year, the Ragas Live Festival is an epic, 24-hour free broadcast featuring live performances by over 60 musicians — with such legends of global music as Terry Riley, Zakir Hussain, and Toumani Diabate—emanating from 15 cities around the world. Among the stations set to air the landmark event is Columbia and Green counties'
WGXC
. Beginning at 7pm on November 20 and running through 7pm on November 21, the program centers on the raga; musical modes or essences from the Indian classical music tradition.
Kadampa Center Welcomes Walkers | ongoing
Home to 82 acres featuring nature trails, a pond, streams, a beautiful Buddhist temple, and outdoor seating that includes hidden nature benches, the
Kadampa Meditation Center
in Glen Spey is open to individual hikers, families with kids and/or leashed pets from 11:30am to 4pm. The temple is open Saturdays from 1:30pm to 4pm and Sundays from 12:30pm to 1:30pm (the temple meditation room is available to visitors for free tour or meditation, and its World Peace Cafe is open Saturdays and Sundays from 1:30pm to 4pm (window ordering only).
Jamie Saft Livestream from Beacon | November 21
Elysium Furnace Works will present the final concert of its abbreviated 2020 season on November 21 at 8pm: A livestreamed solo performance from the
Howland Cultural Center
in Beacon by Hudson Valley keyboardist and multi-instrumentalist Jamie Saft on the Howland's immaculate 19th-century Steinway grand piano. Saft, who was profiled in the February 2014 issue of
Chronogram
, is an eclectic instrumentalist who, in addition to leading his own projects, has performed with a far-ranging list of players that includes John Zorn, Iggy Pop, Marc Ribot, the Bad Brains, and many others. Tickets for the remote livestream are $15.
Jane Ehrlich at Window on Hudson | through November 30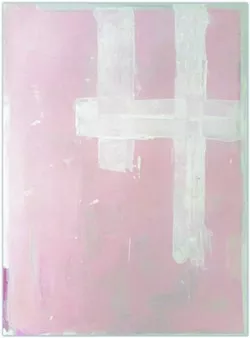 Now on view at
Window on Hudson
—two large storefront windows located at 34 South Third Street in Hudson—is "lightshifts," a display of new works by local artist Jane Ehrlich. The series is described by the curators as "a collection of paintings composed of straight, white, zig-zag, and curvilinear layers of transparencies that interact with the ground color. At times the paint is loose and fluid, creating tonal variations as well as a thick, opaque impasto." The display is viewable 24/7 to all visitors and residents of the City of Hudson and those traveling south on Route 9G.
To find out about more upcoming events in the Hudson Valley, subscribe to our weekly newsletter Eat. Play. Stay.