Scene from The Raven (1943).
This week's roundup of Hudson Valley activities sees events encompassing climate awareness, live music, standup comedy, French film, the continuance of Black History Month.
FILM
French Film Festival in Poughkeepsie Beginning on February 6 and running through February 27 at Vassar College in Poughkeepsie is the 2020 Tourneés Film Festival. Presented by Vassar's Department of French and Francophone Studies, the festival will present six critically acclaimed films, all of them screened free and open to the public. Opening the series on February 6 at 6pm is Faces, Places (2017). Other films featured in the weeks to come include The Big Bad Fox and Other Tales (2018), The Wild Boys (2017), Félicité (2017), The Raven (1943), and Métamorphoses (2014). See the Vassar website for schedule and more information. https://www.vassar.edu/news/events/2019-2020/191211-tournees-french-film-festival-2020.html
ENVIRONMENT
Climate Awareness Talk in Kingston
Dr. James Hansen, current Columbia University professor, former director of NASA's Goddard Center for Space Studies, and one Time magazine's 100 most influential people on Earth (2006), will lead a talk at Kingston High School on February 6 at 7pm. Sponsored by the Ashokan Center as part of its ongoing Catskill Conversations series, the event will focus on the causes and effects of the present climate emergency and will serve as the inauguration of the newly launched Youth Empowerment and Sustainability Summit (aka YESS!). There is a suggested donation of $10 for adults and $5 for children.
https://ashokancenter.org/catskill-conversation-dr-james-hansen-at-khs/
COMEDY
Paul Reiser in Tarrytown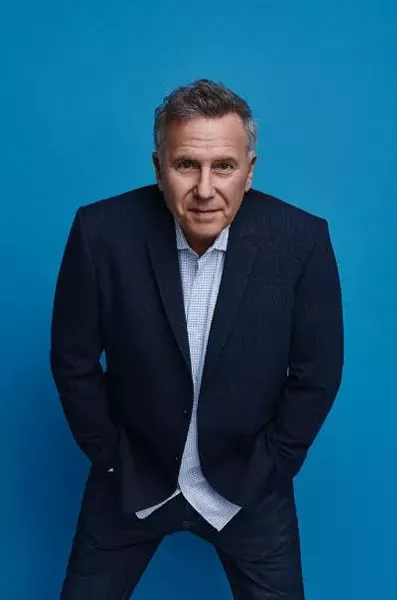 Currently riding high with the hit Netflix shows "Stranger Things" and "The Kominsky Method," Paul Reiser is coming to Tarrytown Music Hall on February 7 at 8pm. The comedian, actor, television writer, author, and musician recently wrapped up three seasons on Amazon's "Red Oaks" and also starred in the streaming service's "The Romanoffs"; acted in Fx's Emmy-nominated "Fosse/Verdon"; and appeared in the reboot of his hit 1990s sitcom "Mad About You" (a SUNY Binghampton music major, Reiser cowrote the show's theme song). Tickets are $38-$48.
https://tarrytownmusichall.org/
MUSIC
JB!! aka Dirty Moses and DJ Trumastr in Stone Ridge
DJ Trumastr and rapper JB!! aka Dirty Moses
Presented for Black History Month in conjunction with SUNY Ulster's Campus Life Multicultural Series will be a performance by the Albany-based hip hop duo of JB!! aka Dirty Moses and DJ Trumastr at the university's Stone Ridge campus on February 12 at 7pm. Raised in Harlem, rapper JB!! aka Dirty Moses is also a producer as well as a charismatic performer known for his verbal skills; turntablist DJ Trumastr has repeatedly been voted Albany's best DJ and brings an extensive knowledge of music to his craft. The event is free, although space is limited. RSVP to Megan Sheely at (845) 688-6042 or sheeleym@sunyulster.
http://blog.sunyulster.edu/
MUSIC
Brian Dewan in Catskill Whatever Catskill's Brian Dewan is up to is always quirky and wonderful, but his annual Christmas performances are always extra-special. On February 14 at 7pm, the eccentric musician and eclectic multimedia artist will build on the tradition of his holiday-themed shows with a Valentine's Day evening of "love songs from past to present." Holding forth on accordion and electric zither, Dewan is known equally for his offbeat original tunes as well as his deep repertoire of arcane songs collected from centuries gone by. Admission is $7. https://www.theavalonlounge.com/
To find out about more upcoming events in the Hudson Valley, subscribe to our weekly newsletter Eat. Play. Stay.