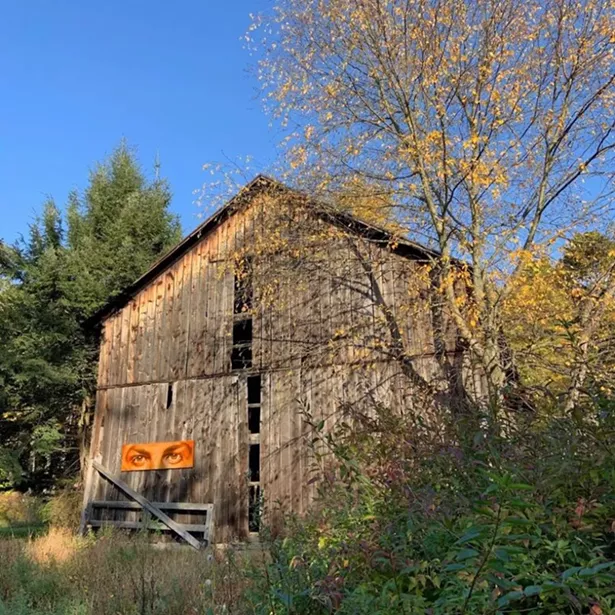 Barnwood Site in Ulster Park
After some wildly unseasonable weather last week (snowflakes?! Seriously?), it looks like we're finally into some real spring stuff this last week of April. Here are some artistic events to enjoy.
Gay Erotic Art Show in Ulster Park | April 30 - May 2
Hosted by
Pink Stallion Events
, Barnwood is a pop-up show of gay erotic art that will be on view in a historic barn in Ulster Park from April 30 through May 2. The show, which features images of "men from nude to lewd," includes works for sale by over 30 artists; funds raised by the admission to the exhibition will assist in restoring the 1850s barn for continued use as an art space. Tickets are $20-$25 (credited toward the purchase of any artworks) and must be purchased in advance. Due to the erotic nature of this show, attendance is limited to adults only over the age of 21. To maintain social distancing, a limited number of tickets for each time slot will be available. See website for hours.
X Ensemble Plays Convergence Concert | April 30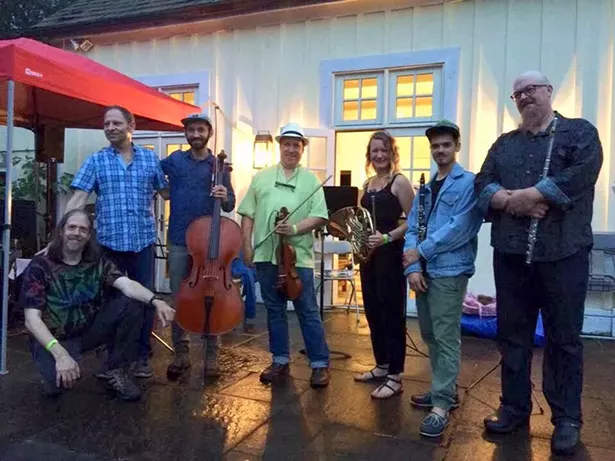 Led by local keyboard virtuoso Neil "Nail" Alexander, the eight-piece jazz fusion band the X Ensemble will premiere Anderson's suite "Convergence Series A" via the new "
Night Flight Music Live
" series on April 30 at 7pm. The free livestream performance will beam out live from Cassandra Studios in Newburgh. The music "examines the life of a small community within the context of a larger urban setting," Alexander explains. "Drawn from my own experiences in Newburgh, some of the themes explored are images of community life including meals, family, work, and celebrations."
"The Scream" Reading at Phillipstown Depot Theater | April 30 - May 1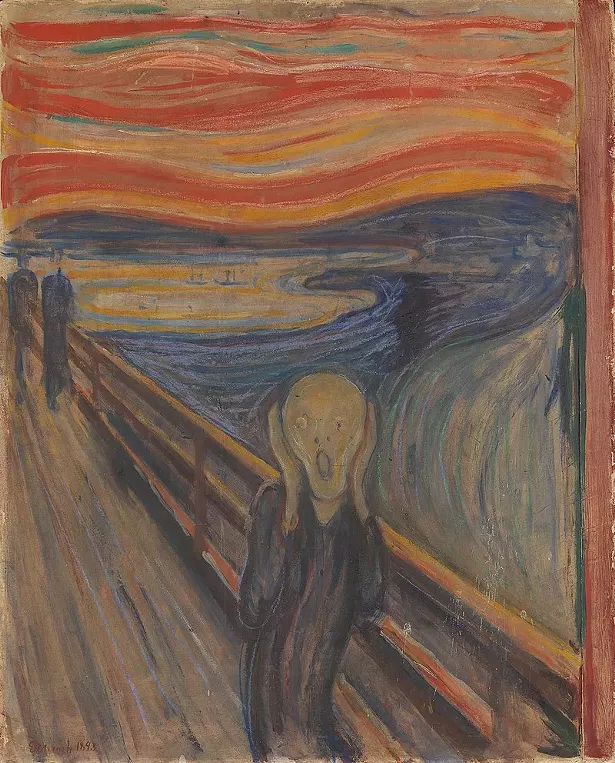 The Scream by Edvard Munch
On April 30 and May 1 at 7pm, the
Phillipstown Depot Theater
in Garrison will present the debut reading of "The Scream," a new original musical comedy by Simon Gray, Raymond Bokhour, and David Bridel and directed by Christine Bokhour (music director: Fred Lassen). The performance readings will take place outdoors, on the historic train depot building's patio. See website for ticket prices and availability. ("The Freedom Project" livestream pairs vintage and contemporary plays May 13-16.)
Tune-Yards Take Part in Mass MoCA Series | May 1, 8, 15

California indie pop sensations Tune-Yards are the latest musical act to provide original commissioned music for
Mass MoCA
's "Auditory After Hours" series. Created to provide a bespoke listening experience for visitors as they wander the sprawling North Adams, Massachusetts, museum at night, the custom soundtrack offers a chance to view art in a unique, new way. Visitors should bring their own headphones and a smart phone or other WiFi-enabled listening device. Tickets are $30 adults; $18 kids 6-16; and $10 museum members. Out-of-state visitors are advised to quarantine for 10 days upon arrival in Massachusetts, produce a negative COVID test, or provide physical proof of vaccination dated at least 14 days prior to arrival.
"Findings" Market Event in Stone Ridge | May 1-2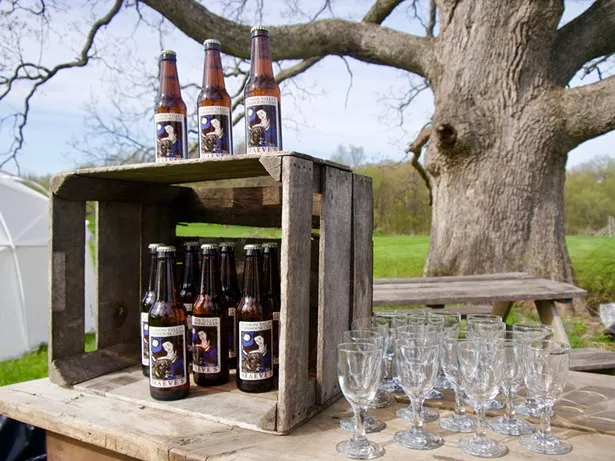 "Findings," a specialized market featuring growers, boutique nurseries, antique dealers, and makers from the Hudson Valley and beyond, will be hosted by
Hudson Valley Farmhouse Cider
at Stone Ridge Orchard on May 1 and 2. The event will offer plants, garden antiquities, and handcrafted, farm-fresh goods. General admission is $10 per day, and advance tickets are required. No tickets will be sold at the door. Children 12 and under are free of charge, and dogs are welcome. See website for hours, tickets, and other information.
Berkshire Botanical Garden Takes "Flights of Fancy" | May 1-June 6
The Leonhart Galleries of the
Berkshire Botanical Garden
in Stockbridge, Massachusetts, will present the exhibition "Flights of Fancy: The Botanical and Bejeweled Universe of Mindy Lam" from May 1 through June 6 daily from 9am to 5pm. On display will be numerous pieces created be the designer, such as one-of-a-kind brooches with floral elements made with precious metals, crystal, stones, and elements of vintage brooches; also on view will be other jewelry items and a wedding gown created by Lam. An opening reception will be held May 1 from 5 to 7pm.
Terrence Wilson Live from Cold Spring | May 2
Acclaimed pianist Terrence Wilson will deliver a special livestream concert from the Howland Cultural Center in Cold Spring on May 2 at 8pm. Called "one of the biggest pianistic talents to have emerged in this country in the last 25 years" by the Baltimore Sun, Wilson is set to perform Liszt's "Funèrailles" (from "Harmonies Poétiques et Réligieuses"), Haydn's Andante with variations in f minor, Hob. XVII:6, and Rachmaninoff's four Etudes-Tableaux from Op. 39 (Nos. 1, 2, 5, 9). The concert is free, although a $20 donation is encouraged. Register
online
.
"Shake Up the Room" at September Gallery | through May 30
Hudson's
September
art gallery is currently hosting "Shake Up the Room," a group show curated with Michael Mosby and featuring work by Reginald Madison, Sahana Ramakrishnan, Razan Al Sarraf, Marcus Leslie Singleton, and Brittany Tucker. The exhibiting artists interweave autobiographical histories with external references and observations in the form of paintings, video works, and photographs. The exhibition will remain on view through May 30. Visit website for gallery hours and other information.
To find out about more upcoming events in the Hudson Valley, subscribe to our weekly newsletter Eat. Play. Stay.