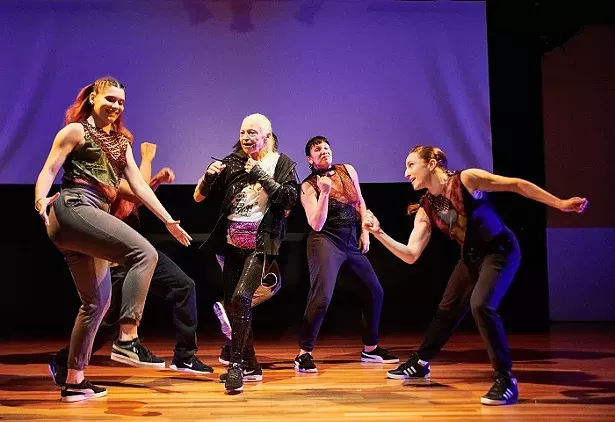 June rolls in this week, bringing with it more reopenings and a bevy of new event announcements. Enjoy!
Bridge Street Theatre Debuts Dance Video | June 1
To cap their current residency at
Bridge Street Theatre
in Catskill, the celebrated Ephrat Asherie Dance company will be featured in the virtual premiere of video program focusing on their newly created work
UnderScored
. Debuting on June 1 at 7pm via the theater's YouTube channel, the free program is comprised of interviews and performance and will be available to view for a limited time. Beginning with the seminal parties at iconic nightspots the Loft and the Paradise Garage,
UnderScored
explores the ever-changing physical and musical landscape of New York City's underground house dance and music scene.
"Listening to Black Farmers" Zoom Presentation Airs | June 2
On June 2 at 6pm, Mohonk Consultations, the SUNY New Paltz Sustainability Learning Community, and Black Lives Matter at School Coalition will present "Listening to Black Farmers," a free Zoom presentation centering on the experiences of Black farmers, social justice advocates, and land conservationists. The program's three panelists are Alison Espinosa of the Rootworker's Croft, Rhyston Mays of Phillies Bridge Farm, and Shaniqua Bowden of the Kingston Land Trust. A Q&A moderated by SUNY student Melissa Paniagua will follow the talk. Register at
Eventbrite
.
Outdoor Concert Series Comes to Saugerties | June 4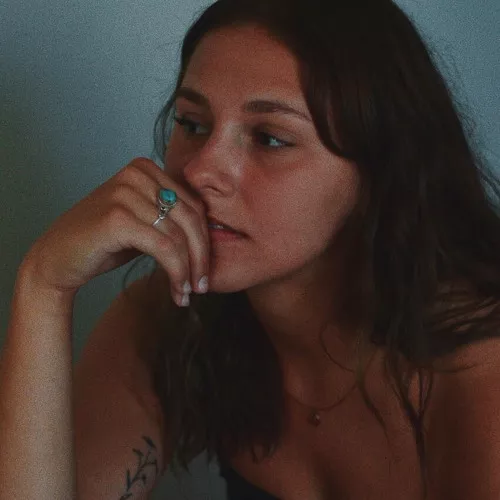 Organized by Steve Massardo of Saugerties's late and legendary John Street Jam songwriters' events, the free Sunset Concerts series returns to the town's Tina Chorvas Waterfront Park on June 4 at 6pm. Now in its 15th year, the series is sponsored by the
Saugerties Chamber of Commerce
. The opening night features performances by local roots music duo Too Lazy Boys and jazz singer Jules Olson. Attendees are encouraged to bring blankets, folding chairs, and food. Pets on a leash are welcome.
Silent Film with Live Music Screens in Cold Spring | June 4
For its ongoing silent film series, the
Butterfield Library
in Cold Spring will present a special showing of the genre classic
Michael
on June 4 at 7pm. Veteran pianist Cary Brown (Skatalites, Levon Helm, Loudon Wainwright III) will provide a live score for the 1924 German film, which stars Walter Slezak and was directed by Carl Theodore Dreyer. The groundbreaking drama deals with mature relationship themes between an artist and his male model. Register at the library's website to attend.
Saugerties First Friday Event Returns | June 4
"
Destination Saugerties:
First Friday," a monthly evening event celebrating the town's shops, restaurants, bars, and other businesses, will take place once again on June 4 from 5pm to 10pm. For the town-wide "shop-local" event, Saugerties merchants will feature discounts and other special offers and there will be live music, art exhibits, children's activities, and more. Participating businesses include Montano's Shoes, Rock Da Casbah, the Dutch Tavern, Diamond Mills hotel and tavern, Little Blueberryy, Lux Hair Studio, Main Street restaurant, 11 Jane Street Gallery, and Windmill Wine and Spirits.
Bob Dylan Birthday Concert at Bearsville Theater | June 5
In case you haven't heard, the great Bob Dylan recently turned 80. Although the Dylan birthday concert at the
Bearsville Theater
benefitting social-assistance efforts Family of Woodstock and the John Herald Fund couldn't take place last year, I'm pleased to report that it will return to the venue on June 5 at 8pm. Hosted by local folk legend Happy Traum, the event will feature Grammy-winning steel guitarist Cindy Cashdollar leading a house band that includes Andy Stack, Professor Louie, Gary Burke, and Ryan Berg. Joining them will be Mary Lee Kortes, Kasim Sulton, Marshall Crenshaw, David Mansfield, Jenni Muldaur, and "possibly a surprise guest or two." Due to COVID caution, tickets are limited to 100 at $100. Each ticket purchase includes entry into a drawing for a chance to win an original Elliott Landy photo of Dylan.
Summer Boat Tours at Hudson River Maritime Museum | through August 31

All hands on deck! Through August 31, the
Hudson River Maritime Museum
in Kingston is offering themed boat tours of the Hudson River and Rondout Creek. The outings include cruises to the Rondout Lighthouse and trips focusing on the Hudson River region's industrial waterfront, bird watching, local shipwreck sites, and other topics. Private charters for birthdays, romantic cruises, and leisure gatherings are available as well. The tours take place Thursdays through Sundays from 8am to 9pm on the
Solaris
, a 100-percent-solar-powered craft built at the museum's Wooden Boat School, which offers a unique and peaceful way to experience the Hudson River and Rondout Creek. Tickets are $20-$25.
Sandcast Sculptures at Maggazino Italian Art Museum| through January 10
Untitled by Costantino Nivola
"Nivola: Sandscapes" is a show at
Maggazino Italian Art
center in Cold Spring of 50 works of sandcast sculpting by Costantino Nivola (1911-1988) on view through January 10. The exhibit includes sandcast reliefs, carved concrete sculptures, and rarely seen maquettes of the Italian artist's most significant architectural commissions that examines the artistic process, range of influences, and notable impact that he had on modern urban architecture and design. Nivola began his career as a graphic designer in Milan and was forced to flee fascist Italy in 1939. He and his wife, Ruth Guggenheim, settled on Long Island, where he developed and refined his sandcasting technique. See the free museum's website for hours and reservations.
To find out about more upcoming events in the Hudson Valley, subscribe to our weekly newsletter Eat. Play. Stay.