Photo by Cappy Hotchkiss Photography
Summer just isn't the same without camps. For kids and teens, they're an invaluable opportunity to build lasting friendships and learn new skills. For parents, they come as a well-deserved break accompanied by the peace of mind that their kids are having fun in an enriching environment. This year, kids and parents both can look forward to the return of SummerDance and CaravanKids, the beloved summer programs from New Paltz-based the Vanaver Caravan.
Established in 1972 by musician/composer Bill Vanaver and dancer/choreographer Livia Drapkin Vanaver, the Vanaver Caravan is a choreography and music nonprofit renowned for dance education and local and international performance opportunities. This year, the Vanaver Caravan is providing a one-of-a-kind opportunity for students to participate in SummerDance and CaravanKids no matter where they're located. The only requirements are access to the internet for class meetups and a four-square-foot space in which to dance and move.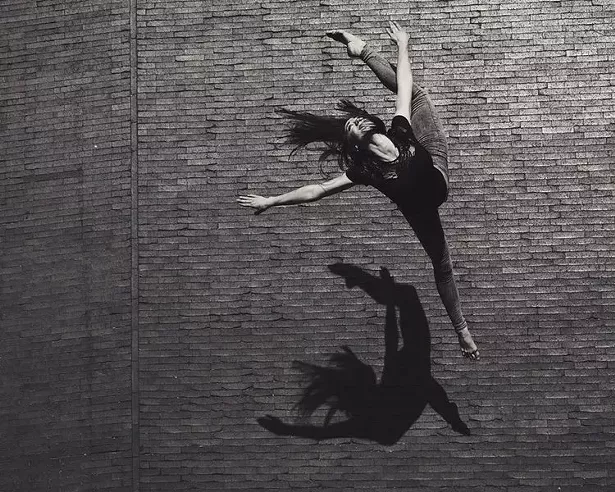 Photo by Michael George Photography
Just like in years' past, this year's SummerDance program will provide three weeks of intensives and workshops that explore diverse global dance traditions, including ballet, swing dance, tap, flamenco, hip hop, Indian folk, and many more. To promote safe social distancing, the program, which is open to pre-teens, teens, and adult drop-ins, will feature a blend of online and in-person experiences. The schedule has a robust curriculum of live-streamed and recorded classes with faculty from all over the world, as well as outdoor classes and events like a site-specific film shoot at Opus40 in Saugerties. Each student will also get the chance to take a personalized, one-on-one lesson with a faculty member.
Photo by Juliet ten Broeke
CaravanKids, which has been a mainstay of the organization's summer schedule for almost 20 years, is a two-week-long introduction to the magical world of dance for kids ages 4-8. This summer, the program has been completely reimagined for an at-home experience. At the start and end of each day, kids will come together virtually to learn, share, listen to stories, and sing. But the bulk of the day's activities will send kids on adventures away from the screen using supplies from a fun-filled mystery package of art supplies, clues, fairy journals, and more.
This year, the Vanaver Caravan is also offering scholarship funds to help select students and their families with the cost of the programs. Registration is accepted until the start of each program, but application by July 1 is encouraged for CaravanKids as students will be receiving their mystery packages by mail. For more information on the dates and details of both programs, visit vanavercaravan.org.