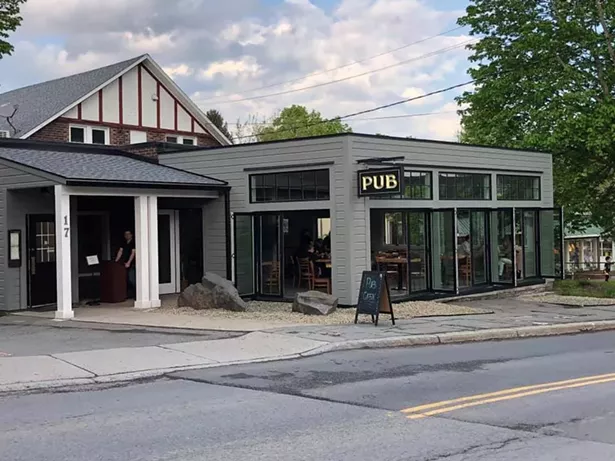 There's no denying that the surge in tourism to Woodstock, NY has redefined what many businesses offer. It makes sense to cater, in some part, to the growing number of weekenders and second-homers. But in every tourist town, there will always be a handful of spots where the locals flock; where managers recognize their customers with a hug and ask about their families; where solo travelers can pull up a seat at the bar next to lifers and learn a thing or two about how things were "back in the day."

The Woodstock Pub, on Mill Hill Road, is one such hideaway. Formerly the Landau Grill, and before that, the original Woodstock Pub, the restaurant and bar's new owners made it a goal to be welcoming to all without abandoning the homegrown clientele who have been dining and drinking here for years.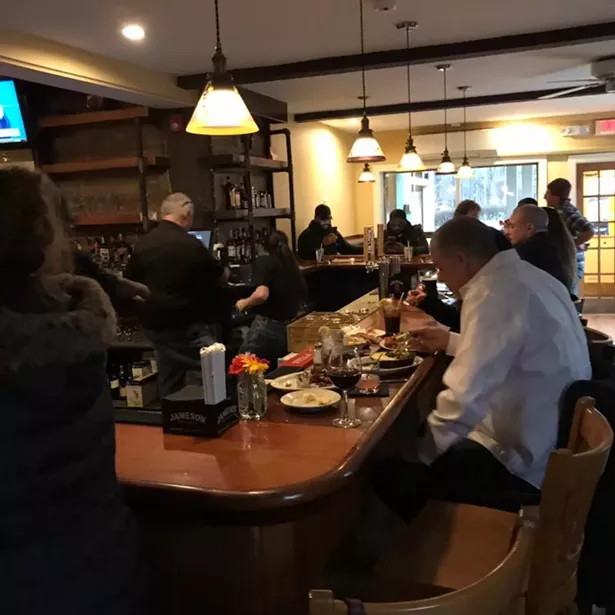 The casual eatery opened in its current iteration on March 4, 2019 offering high-quality American comfort food in a casual atmosphere, with butcher block tables, classic rock quietly piping through the speakers, and a huge canvas portrait of Jimi Hendrix doing his thing. "We have some nostalgia, but it's still new and refreshing," says Executive Chef Sam Fernandez. "One of the biggest differences between The Pub and other restaurants that have been in this building is that more attention is focused on food and ingredients. The owners have been adamant about making good food at a reasonable price point."
Fernandez, a self-taught chef of 10 years, had previously cooked for Wolfgang Puck and at high-end Mediterranean and French eateries in the city, though her most recent gig was at Harvest at the Lodge just down the road. When the opportunity arose to take over The Woodstock Pub's kitchen, she was excited to bring her skill for locally sourced, seasonal comfort food with Mediterranean flair to the new restaurant.
Among best-selling menu items at The Pub, the chili cauliflower wings, an appetizer made fresh-to-order, are the most popular pick; they've even won a Taste of Woodstock award. But don't bypass the Golden Artichokes, a heaping pile of fried hearts—served crispy, not greasy—with a side of lemony garlic aioli. Artichoke hearts are basically a flawless food to begin with; here, they've been perfected.
The Pub Burger is another favorite, made with Angus beef and topped with bacon jam and caramelized onions; though the Veggie Burger should not be overlooked—the taste, texture, and consistency are on par with its beef counterpart. "I wanted to create a better veggie burger, since so many people have been requesting them along with other plant-based items," Fernandez says. "More people are thinking sustainably about their food choices and are looking to try new things." For the vegan and vegan-curious, there's also the seitan stir fry, made with fresh seitan provided by a local maker in town and served with sugar snap peas and steamed rice. Fernandez swears the dish tastes just like beef and broccoli.
Vegan crispy tofu special with vegetable fried rice and chili sauce.
"As time goes on, I'd like to move forward with more local farms to create simpler dishes that allow seasonal ingredients to speak for themselves, like a strawberry salad with local strawberries picked during the peak of summer," Fernandez sasy. "I'm always pushing for higher quality, and we're always striving to do better."