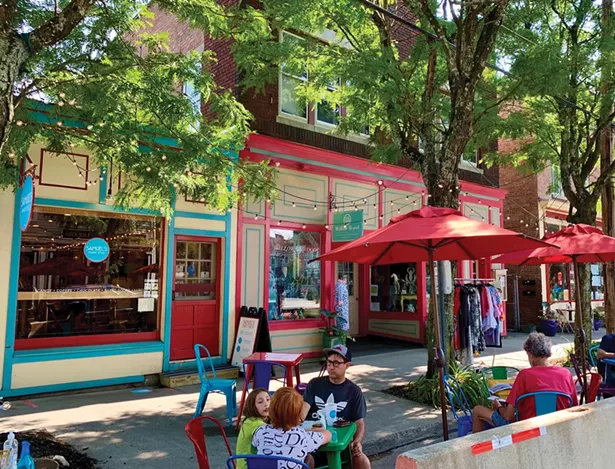 Maureen Missner, co-owner of Paper Trail, a destination for fine paper goods and gifts in Rhinebeck, always knew the village's business owners had something precious to share. "I've had my business for 17 years, but I've lived here for 30, and I've always found whatever I needed right here," says Missner. "If we can get you here, the village just sells itself."
Over 10 years ago, Missner teamed up with the owners of Samuel's Sweet Shop, the Rhinebeck Department Store, and Winter Sun & Summer Moon to create EnjoyRhinebeck with the goal to market the historic, postcard-pretty village with one clear, community-focused voice. The team of business owners quickly got to work uniting all the brick-and-mortar establishments in the effort—"from retailers and restaurants to galleries and yoga studios.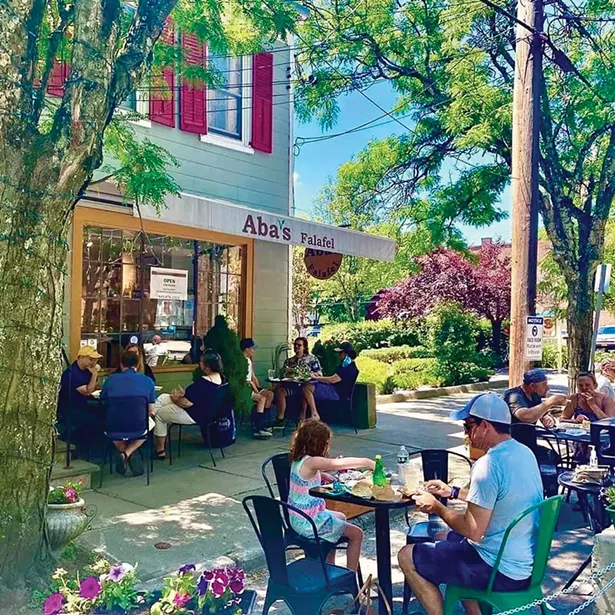 Today, EnjoyRhinebeck produces a brochure that includes a map and directory of businesses that is distributed locally and in all shipped orders from participating businesses. Extra funds generated by the endeavor go to support the village's nonprofits, including Upstate Films, the Rhinebeck Farmers' Market, and the annual Sinterklaas Festival. The team also creates group advertising and runs the EnjoyRhinebeck website—a community resource that became instrumental during the pandemic.
"We set it up so one click can take you to a member's online shopping or food ordering page," says Missner. "And we came together around safety, early and proactively. The village helped out with signage and put up barriers to make outdoor dining space—"it felt like Europe, all the tables with umbrellas and bright colors everywhere."
Over the last year, EnjoyRhinebeck's combined efforts and strong community bonds have provided a resilience that led to a quick resurgence. "A lot of people did amazingly well once the shutdown ended even with all the protocols in place. Together we created an atmosphere of safety," Missner says. "Because of that there's been inspiring growth in Rhinebeck. We have five new restaurants, five new retail stores, and several new galleries. EnjoyRhinebeck has been a labor of love all along, and it felt like it proved its worth when we needed each other most."