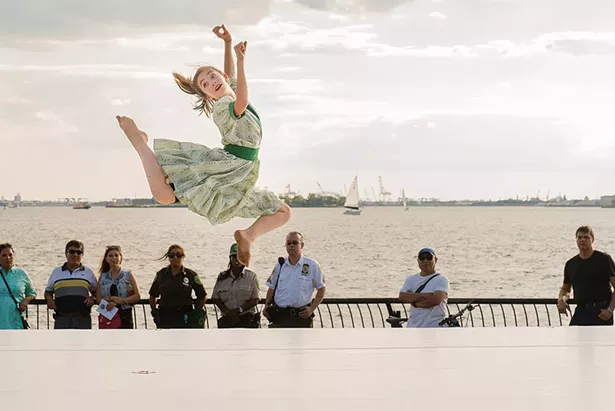 The Vanaver Caravan has been performing original, world dance and music locally and around the world since 1972. Nearly a half-century later, the Hudson Valley-based nonprofit company offers summer programs aimed toward delivering culturally diverse dance region-wide.
For younger dancers, CaravanKids Summer Workshop takes place July 16 through 20 in New Paltz. The program is for children ages 4 through 8. According to The Vanaver Caravan's Livia Vanaver, "Kids can expect a fun, self-expressive, and multi-cultural dance experience in a warm community and outdoors environment."
SummerDance on Tour runs from late July through early August and will consist of a two-week intensive devoted to dance training, followed by one week of performances at local venues. The intensive and performances take place July 23 through August 12 and will feature dance styles like percussive, modern, Indian folk/Bollywood, ballet, Irish, and flamenco.
Guest faculty include: Bharat Verma, founder of Udaipur, India's Heartbeators Dance Institute; Vijay Laxmi Ameta, Rajasthani folk dancer/Indian folk choreographer; Anna Librada Georges, producer/creative director of the Hudson Valley Flamenco Festival; and Joel Hanna, former star of Riverdance touring company, who will be teaching percussive and Irish dance.
Participants in SummerDance on Tour's preparatory workshop, Vanaver explained, will be in engaged in "a wide variety of dance forms and styles that expand their perceptions and vocabulary while also perfecting their performance skills." The workshop, located at the Center Symbolic Studies, is open to all levels, culminating in performances in the Hudson Valley and New York City.
You can also catch The Vanaver Caravan's performances during Clearwater's Great Hudson River Revival on June 16 and 17.
The Vanaver Caravan's humanitarian work includes Shakti Caravan, a program offering dance exchanges, free self-defense courses for women, environmental action projects, and education programs. Additionally, a portion of the donations from SummerDance on Tour's World Dance & Music Performance and Participatory Dance, at 8pm on August 4 at the Ashokan Center, will go toward The Vanaver Caravan's scholarship program.
For information on programs, performances, and pre-registration, visit The Vanaver Caravan's website.