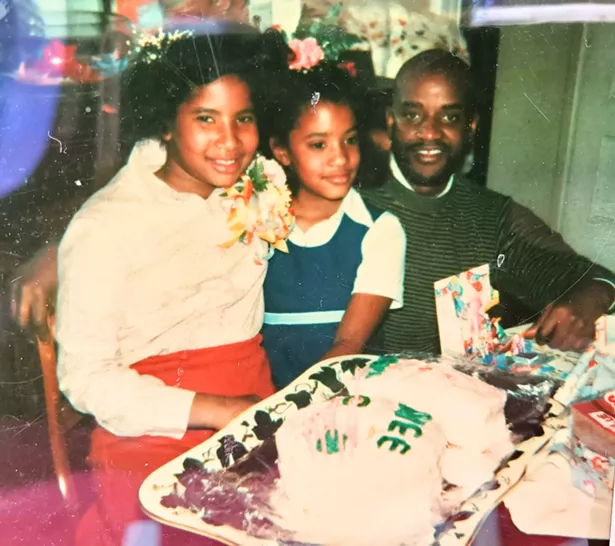 Carlita Belgrove with her tenth birthday cake.
Carlita Belgrove still bakes fresh blueberry muffins in the vintage Crown stove her late father brought home in the early '80s. It was the same stove her mother used to bake her tenth birthday cake and the one that her grandparents, known for hosting parties at the home they shared, used to cook for dozens of loved ones. "For me, the stove is a symbol of great family times," she says. "And I'm not the only one with a life story tied to their stove."


Belgrove's passion for antique stoves and connecting with people is what draws customers from all over North America to her Westchester-based business, Belgrove Appliance, Inc. Dubbed early on by clients as "The Stove Lady," she's made a name for herself as an expert in antique and vintage stove restoration, repair, and maintenance for sought-after brands like Crown, Chambers, Caloric, and Garland, as well as older ranges from Viking and Wolf.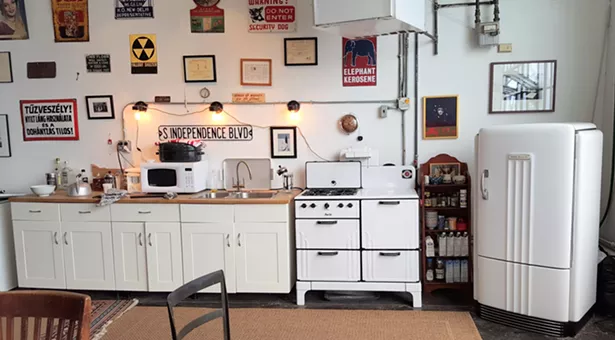 Images courtesy of Belgrove Appliance Inc.
A restored Magic Chef stove.
Restoring stoves wasn't always her line of work, though. She spent the early part of her career in corporate finance with companies like GE Capital, JP Morgan Chase, and Goya Foods. But when her father passed away in 1999, she took over his appliance sales and repair business, rebranded it, and changed its focus. "When I started my business, I planned to carry on my father's legacy," she says. "But I actually fell in love with helping others keep their memories alive by passing their stoves down to the next generation." She became known for fixing appliances that others couldn't, and customers would often hug her for saving their stoves. "That's when vintage and antique stove repair and restoration became a huge part of my business," she says. "Now it's almost my entire business."
Images courtesy of Belgrove Appliance Inc.
For "The Stove Lady," restoring an antique stove is an act of trust. Many of her clients are elderly and need the stability of cooking on a stove they know and love. "A new stove can cause complications and confusion for older people," she says. Some are so attached to their stoves that they give them their own names. Others want their stove completely overhauled, but are so fond of the memory associated with a single chip in the porcelain that they want it left intact.

Belgrove's restoration process is painstakingly thorough. She dismantles the stove and rebuilds it with new or restored parts, updated safety systems, and automatic gas lighting. The stoves come back to their loving owners looking almost brand-new, with sparkling restored chrome finishes and updated porcelain enamel, often in new colors to match their kitchens.

Images courtesy of Belgrove Appliance Inc.
This restored Crown stove has six burners, two ovens, and two broilers.
In addition to restoration and repair of customers' existing stoves, she has collected over 150 stoves that are ready to be customized to their new owners' tastes or purchased as-is with just the added cost of a safety check. Her restored stoves can often last another 30 years, making them a good match for anyone looking for a blend of beauty, quality, and sustainability. "People don't want to spend thousands on throwaway stoves at the big box stores anymore," she says. "A fully restored stove is like having a safe and functional museum piece right in your kitchen."

Even as she nears her fiftieth birthday, her parents' Crown stove has only needed one repair. It's even thriving through the pandemic, as she relies on it daily to cook meals for her mother. "Vintage stoves were made in an era when things were built to last," she says. "You will save tens of thousands of dollars over time by keeping a stove and those memories alive."
Images courtesy of Belgrove Appliance Inc.
A restored Chambers stove.
For Belgrove, a stove's importance in a home cannot be understated. "A stove might just be a hunk of metal to some, but without one a kitchen is just another room in the house," she says. Even the act of cooking a simple meal and enjoying it with family can become a powerful connection to generations past. "Who wouldn't want to walk in their kitchen each morning and see that beautifully restored stove that grandma herself used to make all things better?" she says. "The meals my family made on our stove were delectable, scrumptious, and indescribably good, but the memories made were priceless."