Page 4 of 4
Join Chronogram and John Anthony West for a lecture and slide presentation on Egypt and Goebekli Tepe in August, at BEAHIVE in Kingston. Subscribe to the 8-Day-Week e-newsletter on www.chronogram.com for particulars.
Click here for more on Magical Egypt!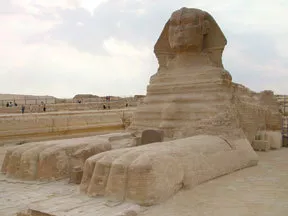 The Great Sphinx of Giza, near Cairo, Egypt.
John Anthony West at Goebekli Tepe in Turkey.