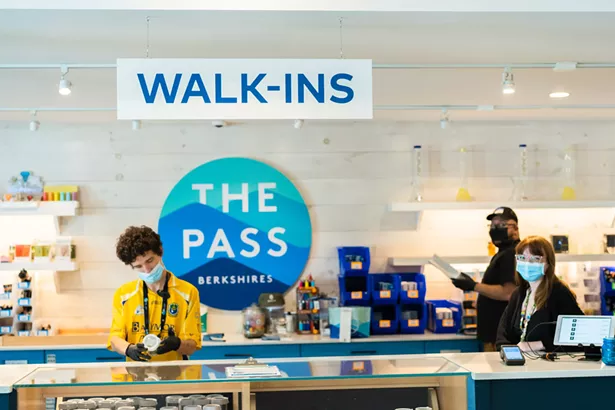 Images courtesy of The Pass
When The Pass opened its recreational cannabis dispensary in the small mountain town of Sheffield, Massachusetts in July of 2020, the COVID-19 pandemic loomed large. While many companies were in the midst of laying off or furloughing employees, the fledgling cannabis company was able to create 40 brand-new jobs for the community throughout its newly opened, vertically integrated cultivation, production, and retail facilities.
For The Pass owner and founder, and long-time Sheffield resident, Chris Weld, the historic farming community, which is nestled inside the Berkshires' tourism belt, had always been the clear choice for the company's home base. "Sheffield is a small, bucolic right-to-farm town and it felt authentic to put The Pass here, as we grow the freshest cannabis possible, as sustainably as possible, while providing good-paying jobs for the area and growth opportunities for our team," he says.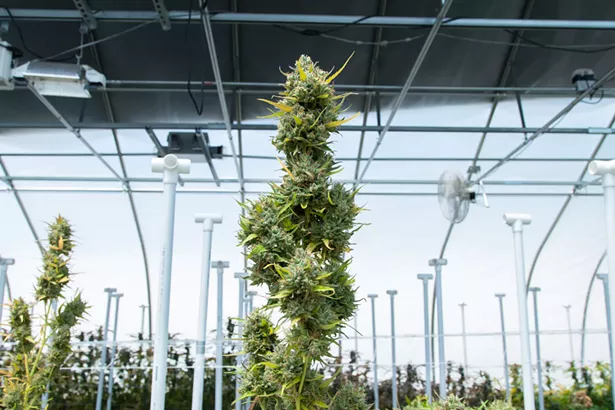 Images courtesy of The Pass
For the past two years, The Pass's tight-knit team of farmers and makers has specialized in bringing its farm-to-label cannabis philosophy to Berkshires residents and visitors alike. It produces and processes its own flower at its two local cultivation facilities, offers The Pass-branded products at its own retail location, and now wholesales those products to cannabis dispensaries across Massachusetts.
The Pass has become a sustainable cannabis destination, and has established itself as an industry leader in the process.
Images courtesy of The Pass
Since 2020, The Pass has expanded its staff to nearly 80 employees, expanded its cultivation facilities, retrofitted a 40,000-square foot historic factory into a state-of-the-art production and packaging facility, and grown its menu of cannabis offerings to almost 200 products.

"We believe in choices and the evolution of our menu from 70 products to 190-plus products reflects our commitment to our cannabis community," says Director of Retail and Customer Experience, Rochea Monteleone.
Images courtesy of The Pass
Left to right, top to bottom: Recent The Pass product launches include its pre-packed chillums, a Howl's Tinctures collaboration, its Citrus 1:1 Gummies, and an exclusive partnership with California-based vaporizer company, dompen.
To celebrate its two year-anniversary and how far the company has come, this Sunday, July 17, The Pass team is celebrating in style at its Sheffield dispensary. For one day only, customers can stop by for birthday surprises! Visit The Pass's website this Sunday for pricing on select customer favorite The Pass products while supplies last, including its
Dutch Treat flower, Gorilla Dawg pre-rolls, Lemon Gummies, DJ Andy Williams 0.5g Wax, and Muscle Gel.
To stay up-to-date on new products and store events, join The Pass's
mailing list
, follow along on
Instagram
, and visit
Thepass.co
, where you can order directly for pickup on-site.