To many less familiar with the Hudson Valley, perhaps the biggest misconception about the region's music is that it remains frozen in the sunshine glow of the post-Woodstock festival 1970s. That our scene begins and ends with the incredible music of The Band and those local artists connected with or following the stylistic footprints of that hallowed quintet. But at the same time—and calling attention to this has been somewhat of a personal crusade since I began overseeing Chronogram's music coverage in July 2006—there's much more to the story.
The Hudson Valley is one of the most musically diverse areas on Earth. Its fresh air, natural beauty, and striking-distance proximity to New York have long made it the popular, affordable nesting ground of musicians of all genres. In addition to, yes, The Band's late Levon Helm, in my time with the magazine I've covered legendary and breaking artists working in rock, folk, jazz, classical, the avant garde, hip-hop—not to mention the local Elvis impersonator, Joseph John Eigo. And here there's no shortage of venues that regularly present live music; casual open mikes at coffeehouses, gigs at nightclubs and other performance spaces, visits by world-class headliners and symphonic recitals at large theaters and concert halls, and the abundance of outdoor festivals we highlight annually add up to a rich, vibrant, varied, and creatively inspiring musical environment. An environment I've been extremely proud to chronicle during my nearly eight years at Chronogram, and one I look forward to doing the same for in the years to come.
If You Like The Ramones... (2013, Backbeat Books,) is Peter Aaron's first book. When he's not chronicling the Hudson Valley music scene or DJing at swank parties, he likes to kick a little ass with this band the Chrome Cranks.
Excerpts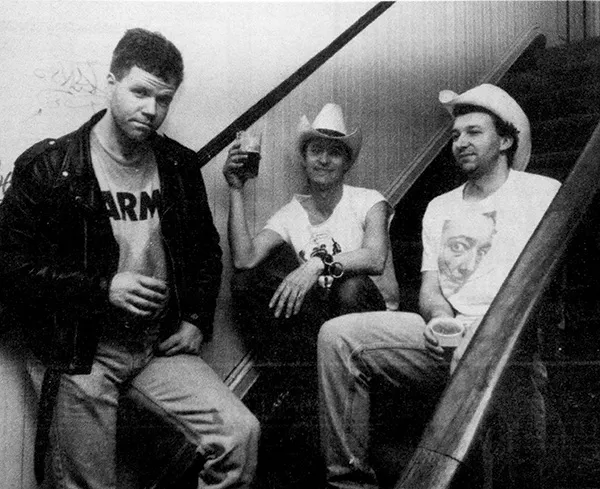 Pitchfork Militia Todd Paul, 12/00
From an interview with the "apocabilly" trio's frontman, Peter Head:
Chronogram: What's your plan, musically speaking? Peter Head: I've been blessed with delusions of grandeur. If someone ever picks up on it and wants to do something with it, I'll be ready. One of my theories is, "True art is what you spend all your money on, fake art is what you make all your money with."
Mercury Rev Jonathan King, 10/01
The title of this piece was "The Best You Never Heard in Your Life." Little known in the US, the Kingston-based psychedelic alt-rockers have charted gold records in the UK and continue to tour to sold-out shows for addicted fans across Europe and Japan. "The music becomes like a drug, but it's not a substance you ingest, more like a ritual," Sean "Grasshopper" Mackowiak says. "The music becomes like a religion in itself."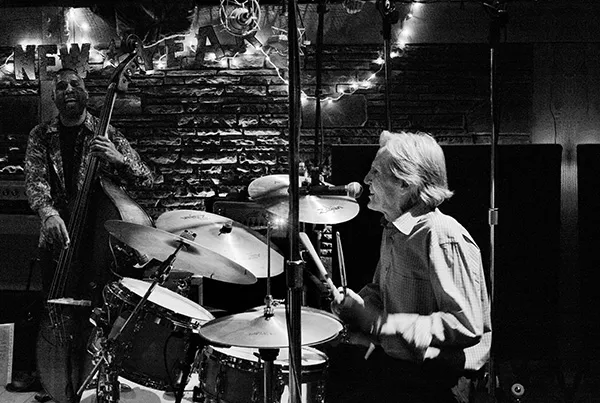 Levon Helm Peter Aaron, 2/08
The smile belongs to Levon Helm, one of this country's most precious cultural treasures, who tonight at one of the Midnight Ramble sessions that take place a few times a month at the erstwhile Band member's Woodstock home and studio is doing exactly what he was put on this Earth to do: make great American music.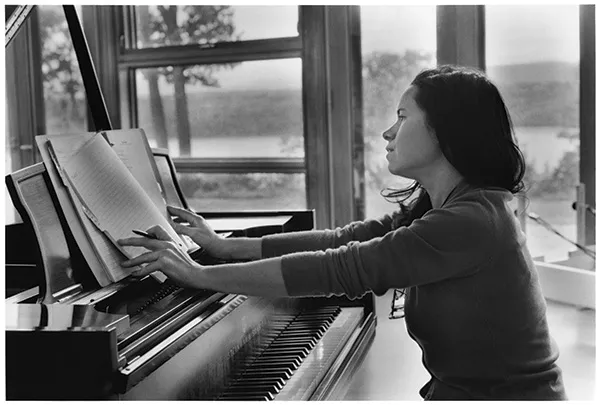 Natalie Merchant Peter Aaron, 2/10
Spearheaded by Merchant's plaintive but full-bodied voice and gift for graceful pop songwriting, 10,000 Maniacs' ubiquitous modern folk rock pretty much defined college radio's late-'80s arc into mainstream alt-rock. Merchant left 10,000 Maniacs after the release of 1993's live "MTV Unplugged." "I really had to be able to speak for myself," the singer says.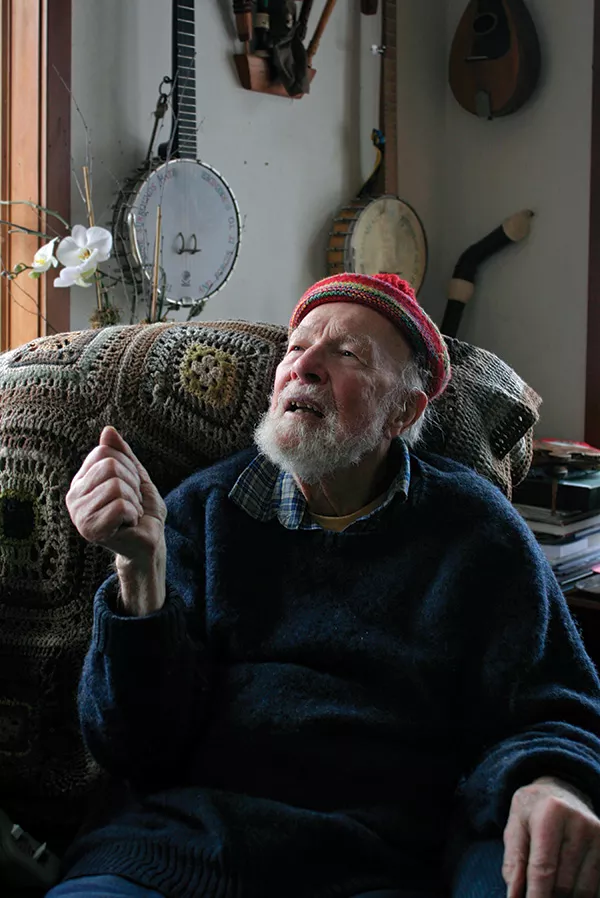 Pete Seeger Peter Aaron, 2/11
Even if you don't know who the man is, or about his devoted activism, odds are you know at least a couple of his tunes. Eternal anthems that sparked the fuses of Bob Dylan, Joan Baez, Peter, Paul and Mary, the Byrds, and basically the entire post-World War II folk revival and protest-song and folk-rock movements.
Sonny Rollins Peter Aaron, 9/11
Before launching into the final tune of the Newark concert, Rollins, seemingly sensing the unease of the dark and uncertain world outside, tells the audience, "There's nothing to worry about. You have nothing to fear. If you can look the man in the mirror in the face, then everything's going to be okay. I'm not afraid of anything."
Special thanks to our sponsors