John Garay
Thais Glazman, co-owner Lev Glazman's daughter.
The corner of Warren and 3rd, the gateway to Hudson when arriving from the south, is prime real estate. As you crawl up the hill at 30 mph, past the warehouses of antiques, past the open garage doors of Ör Bar, past the culinary powerhouse of Fish & Game, and toward the overhead traffic light, now probably turning red, you may be already so taken by your initial impressions of this city's diversity of culture and architecture—two forces that have intertwined to make Hudson the destination that it is today—that you don't notice that building on the corner, the one straight ahead, looking you in the face as you wait for the light to turn. And you'd be forgiven for not noticing it, as it hasn't been much to look at in recent years—boarded up, scraggly, and unkempt.
But Damien Janowicz and Lev Glazman are changing all that.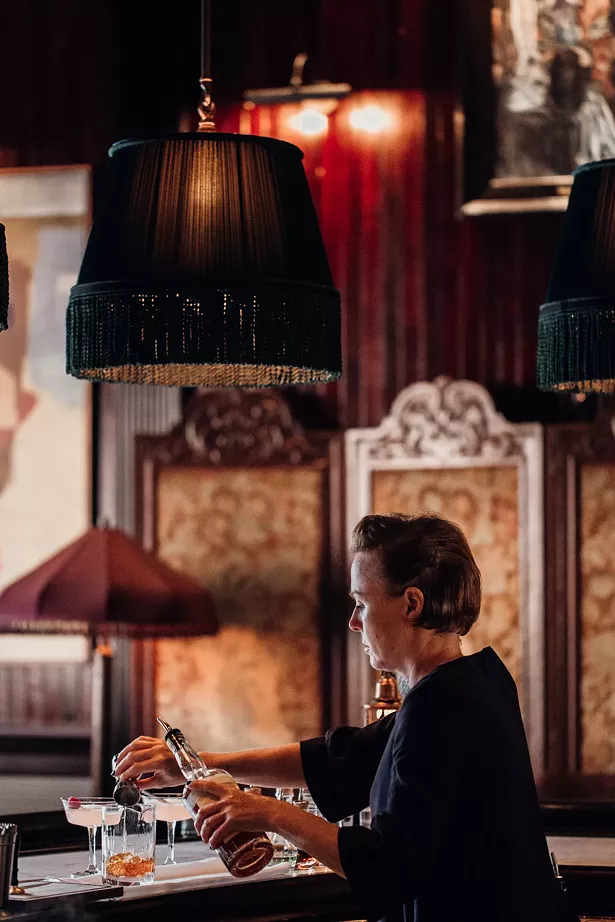 The Maker, a microhotel and lounge, is only this formidable duo's latest project, a follow-up flourish to their recent resuscitation of a nearby property—the Bartlett House in Ghent. For years, I had driven past that old Italianate building (which also happens to be located at a prime intersection, but out in Small Town USA), its regal name emblazoned on its brick side in white paint lettering, and every time I did, I thought, "Someone has got to do something with that building." Turns out Janowicz had the same idea.
Now, Janowicz and Glazman turn their attention to The Maker, the lounge open as of July, its European-inspired dessert café (featuring baked goods, a dessert program, and, yes, dessert cocktails) opening this winter, and the grand hotel opening in the summer of 2019. Its eleven rooms (and one two-bedroom suite) will feature original artwork and custom-built fixtures, provided by local designers, artisans, craftsmen, and collectors. Janowicz refers to an ethos of "constant, thoughtful curation," striving to provide an atmosphere of surprise and mystery by frequently rotating and swapping out these chosen elements.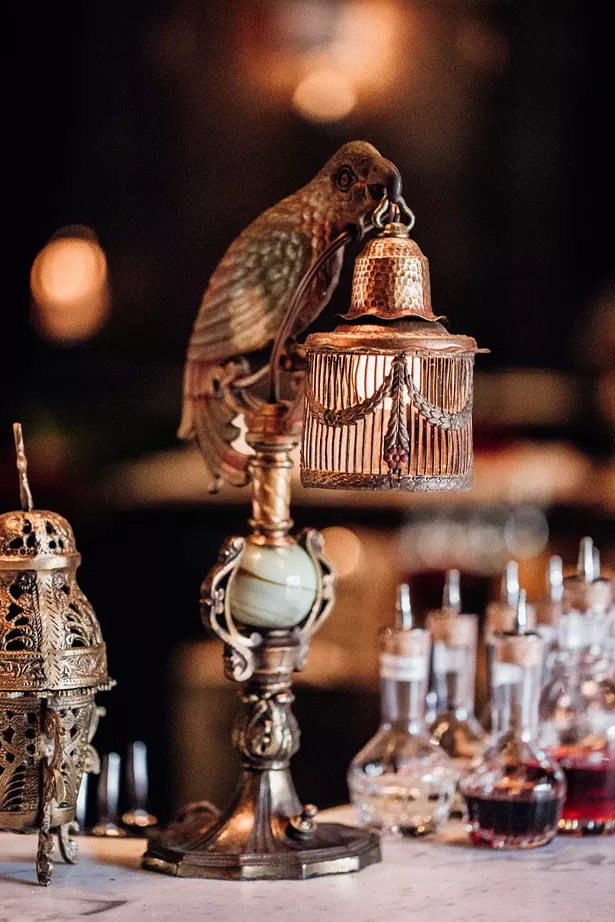 But for now, locals and weekenders can enjoy the grandeur of The Maker Lounge, a high-ceilinged opus of a room that Fitzgerald would be quite at home in. Bar Manager Michael King has put together a program of "spirituous" and "refreshing" classic cocktails (each one's lineage respectfully notated on the menu, historical traces of notorious haunts such as the Clover Club and the Hotel Nacional) and globetrotting wines and beers, while Executive Chef Nicole Craft (also of Bartlett House) presents snacks (duck egg and caviar), dips (carrot hummus and pistachio pate), and plates large and small, from roasted cauliflower and steak tartare to a double cheeseburger and shrimp with fennel and kimchi cocktail sauce.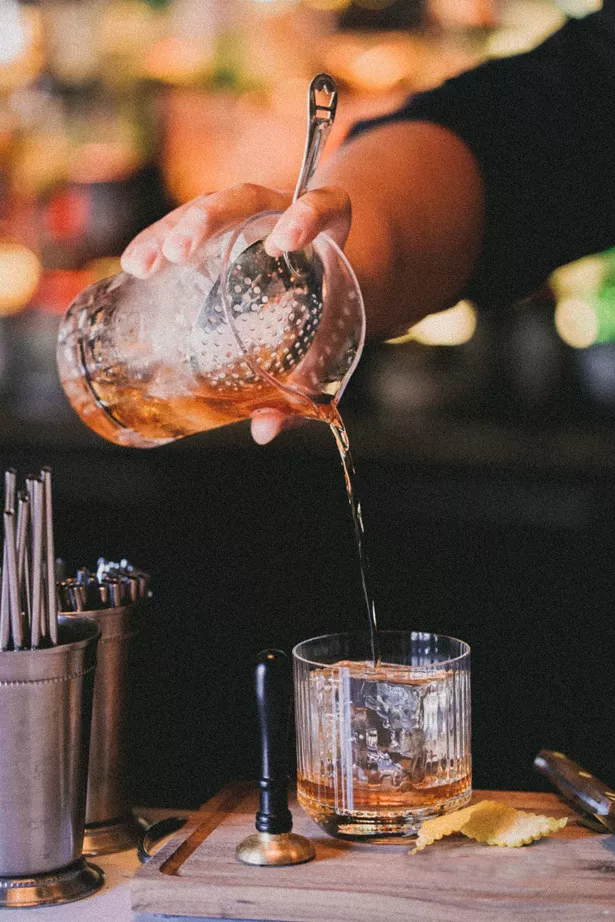 It's hard to believe this space was not long ago a horse stable with a dirt floor. Janowicz tells me about the New Year's Eve party he and Glazman hosted in this room last year. At the time the space not yet complete, but well on its way. "That's when I knew it would work," he tells me. As I head for the door, looking up at those ceilings once more, admiring the flames roaring in the fireplace despite it being a warm afternoon in August, I can hear ghost pop of a champagne cork as confetti falls on handsome men in fine-tailored suits and resplendent women in fine-tailored gowns, and I believe him. It will.